Legalize cannabis now or face mental health crisis, warns drug think-tank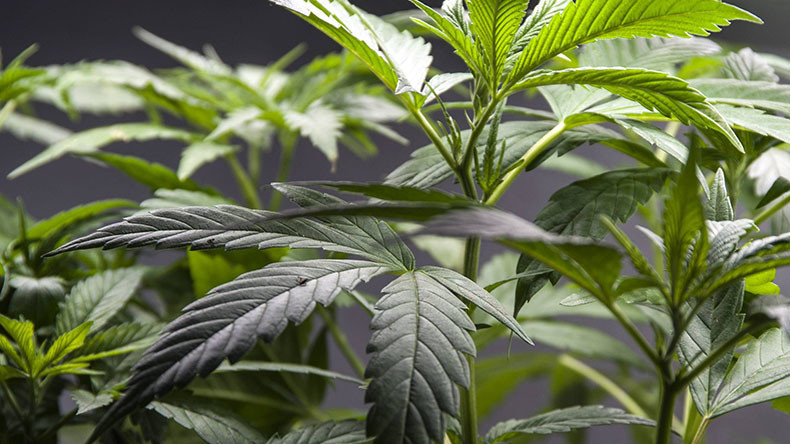 Britain should legalize cannabis to prevent a mental health crisis, a leading drugs think-tank has said. It argues the substance should be legalized to protect people from more dangerous, high potency cannabis found on the black market.
According to the study, carried out by VolteFace magazine in association with Manchester Metropolitan University and King's College London, the government must stop surrendering its drugs policy to criminals.
"Leaving cannabis policy out of control and wholly in the hands of criminals is no longer an option," VolteFace said.
The report, titled 'Street Lottery,' points out the dramatic rise in the number of mental health referrals linked to cannabis and the prevalence of high potency cannabis on British streets.
It also states that prosecutions for possession and production of cannabis have halved over the past 10 years.
The report said the current system, which amounts to "strict illegality but patchy enforcement," should be replaced with a tightly regulated market to prevent harmful forms of the drug being sold.
Medical marijuana patient Aaron Nacci, who uses cannabis for the treatment of anxiety and depression, told RT it is "vital" for him the drug is legalized.
Nacci, who tried both alcohol and anti-depressants before turning to cannabis, spoke about the beneficial effects the drug has had on him and said: "My depression went and I was able to calm my anxious overactive mind. The anxiety disorder was confirmed at around the same time.
"My physical and mental health dramatically improved and I haven't looked back since," he told RT.
He said the UK must catch up with other countries who have regulated the substance for medical purposes, such as the US.
Saying people should have the "freedom to choose", Nacci argued that if the country fails to finally legalize the use of marijuana, "more patients will either have to move to one of the many countries where its' fully recognised as a medicine or continue to risk breaking the law.
"Most patients prefer the concept of being illegally healed then dying legally".
Some varieties of marijuana contain high levels of THC – the substance which gives you the 'high' but is also associated with addiction and negative side-effects if consumed frequently. One type, commonly referred to as 'skunk,' is short on CBD, the substance that minimizes the detrimental effects of THC.
Steve Moore, Director of VolteFace, said: "We need an honest and open dialogue about the harms of street cannabis and how the Government's approach to tackling this issue is making the situation worse. We cannot turn our back on this or fudge the issue any longer.
"We need to give a clear public health message and educate society that high-potency cannabis use for many people is deeply problematic.
"Regulation provides answers across the board and is the only sensible way of addressing the issue."
You can share this story on social media: