Grassroots politics: Legalize cannabis to woo millennial voters, Tory ex-MP Blunt urges party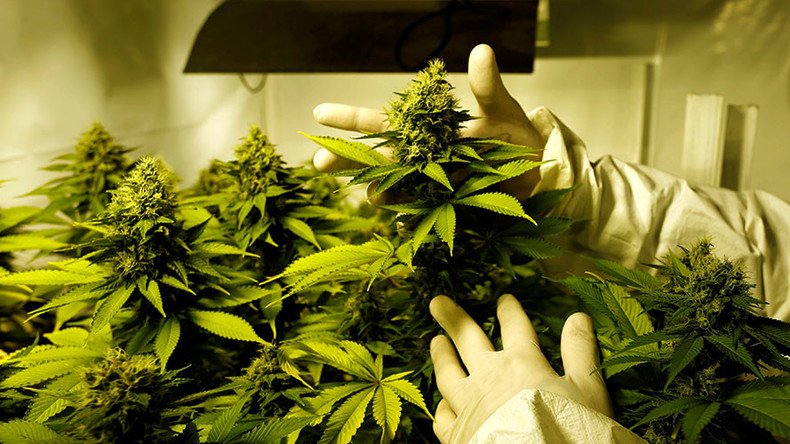 Legalizing cannabis could help the Tories woo young voters, according to ex-minister Crispin Blunt, who urged the government "take back control" of drug regulation.
Former prisons minister Blunt said prohibiting drugs was "about as intelligent as the prohibition of alcohol in the United States" in the 1920s, adding that the government should appoint a Royal Commission to look at decriminalization.
Speaking at a Tory conference fringe event on street cannabis, Blunt added that successive governments had "ceded total control of a significant public health issue to organized crime."
Speaking to the Independent, Blunt said he would push for age restrictions on the drug similar to those on cigarettes and alcohol. The drug, which at present is a class B substance, would then be available from high street pharmacies.
"You would go to a pharmacy, and the pharmacist is going to tell you: 'do you really want this?' You should know what this is going to do to you and that could be the point of sale."
He stressed the drug would not be available to children.
"You won't be able to sell it to children. So if the pharmacist tries to sell it to a 17-year-old then he's going to have a problem with his entire business."
Blunt conceded that there is limited support in the Conservative Party for reform, describing rowing with some of his "gobbier colleagues" about the merits of legalization.
Senior Tories have identified a need to appeal to younger voters, with Prime Minister Theresa May promising to freeze tuition fees and moves to bring back the party's youth wing.
In May, the Liberal Democrats pledged to legalize the sale of cannabis in high street shops. The party said it would raise around £1 billion ($US 1.29 billion) annually in taxes derived from the sale of the drug and use the money to bolster police, prison and health services.
It also said the policy would crush criminal gangs, regulate the product sold and make it safer for consumption.
You can share this story on social media: