UK's largest cannabis-growing operation busted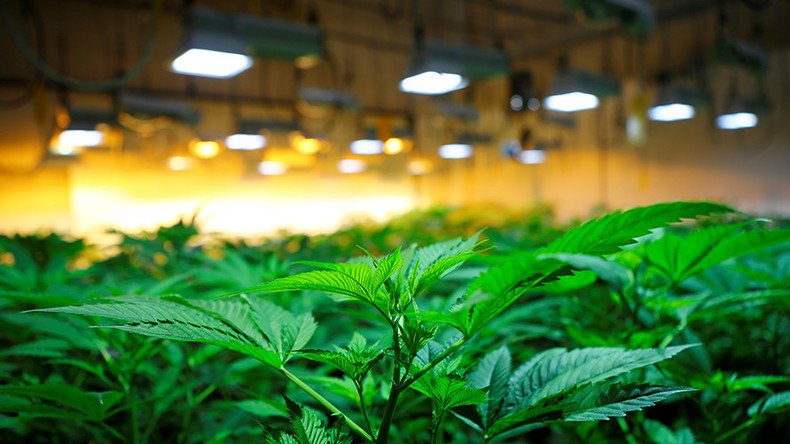 A criminal syndicate grew unprecedented quantities of cannabis through an elaborate network of drug farms throughout Britain, it has emerged.
A sentencing hearing at the Old Bailey revealed that a gang of 15 criminals committed the largest conspiracy to grow cannabis in British history.
Between 2013 and 2015, the gang grew "industrial quantities" of the drug with a street value of over £50 million (US$65 million) a year in Kent and Norfolk.
The criminals set up an extensive cannabis-growing operation with makeshift farms built inside industrial facilities in Gravesend, Rochester, Sittingbourne and North Walsham, growing as many as 16,428 cannabis plants.
The operation was well-disguised and the police only came across it by pure accident.
Officers initially entered one of the seven drug farms located in Rochester while investigating reports of an unrelated burglary.
When police entered the industrial premises, they found a two-storied wooden structure inside containing a massive quantity of cannabis.
Further investigation uncovered that the industrial site was leased to a man called James Allen from Abbey Wood, London, in December 2012.
As the drug-producing network was untangled, it was revealed that Allen and his associates leased other industrial sites under assumed names.
All 15 gang members either pleaded guilty or were convicted of conspiracy to produce illegal substances and abstracting electricity.
You can share this story on social media: