Locking people up for cannabis possession costs taxpayers £13.5mn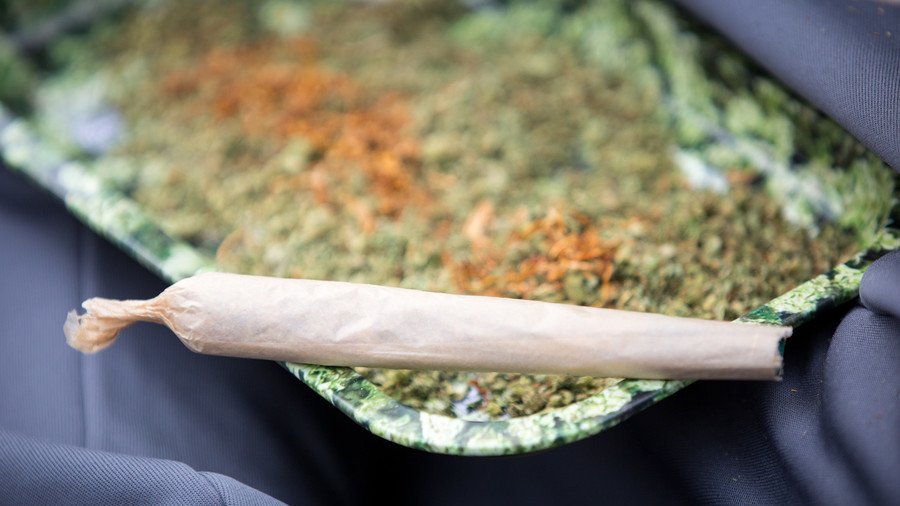 People caught in possession of cannabis and detained for more than half a day are costing British taxpayers an eye-watering £13.5 million, it has emerged. Some 30,000 such cases were recorded in the past five years.
The figures were revealed in response to a freedom of information request by Liberal Democrat leader Sir Vince Cable. The Metropolitan Police revealed it costs an average of £449 to keep a person in custody for 12 hours. That pays for costs, including meals and staff wages.
But as only 26 of 45 police forces responded to Cable's enquiry, both the number of cases and the costs incurred is likely to be much higher.
The data also revealed that in 2016 alone there were 6,000 cases of detention for more than half a day for possession of cannabis.
Possession of cannabis can carry a punishment of up to five years in jail, an unlimited fine, or both. Producing and supplying the drug, on the other hand, could mean up to 14 years in prison and an unlimited fine.
The Liberal Democrats have long called for drug policy reforms and cannabis to be legalized in a bid to tackle overcrowding in prisons across the UK.
Ahead of the general election in June, the party branded the Tory government's war on drugs a "catastrophic failure," saying the billions of pounds earned from cannabis currently profiting organized crime could instead be flowing to the Treasury. Its manifesto claimed the legalization of cannabis could raise £1 billion in tax revenues.
Despite the Lib Dems attempt to legalize the drug, Prime Minister Theresa May's vow to carry on with her war on drugs leaves little hope for the centrist party's appeal.
READ MORE: Legalize cannabis now or face mental health crisis, warns drug think-tank
The Home Office said: "There is a substantial body of scientific and medical evidence to show that cannabis is a harmful drug that can damage people's mental and physical health.
"It is a Class B drug under the Misuse of Drugs Act 1971 and this government has no plans to decriminalise it. It is an operational decision for chief officers and police and crime commissioners to determine how forces use their resources."
You can share this story on social media: