I regret saying gay sex is not a sin, Tim Farron admits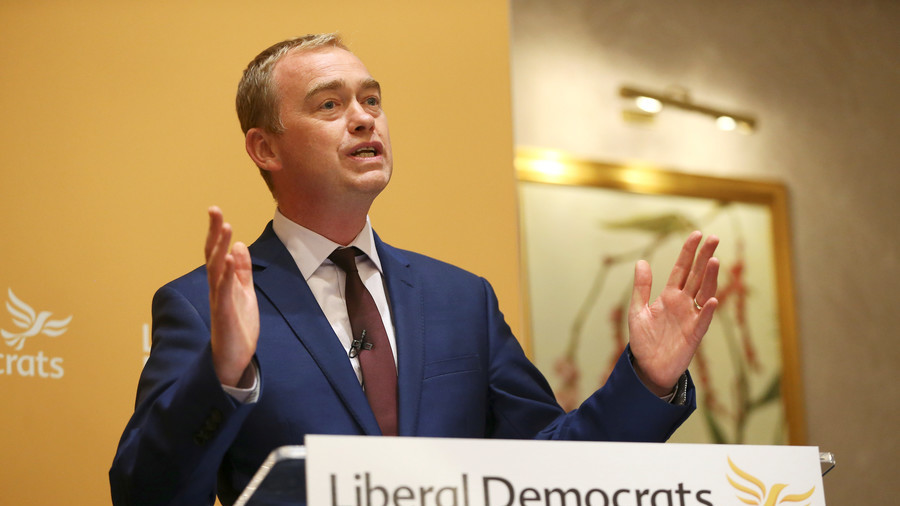 Ex-Liberal Democrats leader Tim Farron has admitted that he misled the public when he said that he didn't believe gay sex was a sin. Farron took to a Christian radio station to correct his previous comments.
Farron - who led the party until June 2017 - quit after he was hounded about his stance on homosexuality. Upon resigning, Farron said his Christian views were no longer compatible with running the political group.
In April last year, he told the BBC: "I don't believe gay sex is a sin… if people have got the wrong opinion of what I think of those issues, it's right to correct it."
But on Wednesday, Farron retracted that statement in an interview with Premier Christian Radio. He said he felt under pressure to change his message in the BBC interview.
"There are things I said, including that, that I regret," Farron said. "There was a sense in which I felt, I've got to get this off my table. There was a general election and all they wanted to do was talk about my Christian beliefs. I foolishly and wrongly attempted to push it away by giving an answer that frankly was not right.
"I found myself in a situation, partly because of events beyond my control and partly because of things that were my fault, where I either had to be compromising my faith and say things that were not true – or be true to my faith, and be in a situation where I sucked all of the attention away from our main message."
Farron said trying stay faithful to his god and to his party was "tricky."
"In the end, if you're a Christian you've got a very clear idea of what you think a sin is," he said.
"It is us falling short of the glory of God. That is something that all of us share. To be asked that question is to persecute one group of human beings, because sin is something we are all guilty of.
"If you're not a Christian, what does sin mean? It's to be accused of something, it's condemnatory. We're talking different languages. Maybe I could have explained that, and the Biblical teaching on sex and sexuality. But let's be brutally honest, with the exception of program like this, you don't get more than 20 seconds to get your message across."
New party leader Sir Vince Cable criticized Farron in a November 2017 interview with PinkNews. He said that the Liberal Democrats needed to "detoxify" its image for LGBT voters.
"It was very unfortunate, the difficulties Tim had with squaring his Evangelical Christianity with the long-term commitment of the party to LGBT equality," said Cable.
"It became an election issue among lots of supporters and lots of gay people.
"I don't think it was handled very well… it did us quite a lot of political damage and we all know that. I am keen to get us back on track," he added.
Mixed feelings toward Tim Farron. He did repress his own personal bias, going with the Lib Dem majority, and said despite his personal thoughts the Party accepts Gay Rights. Wish more politicians would do the same... despite him being a massive homophobe! #TimFarron#LibDems#UK

— Brad Jessup #FBPE (@BradJessup97) January 10, 2018
The new party leader, however, admitted that the party does need to be tolerant.
"We are a party committed to equality and that includes gay rights, but the simple truth is we have millions of people in the country who are committed Christians, Jews, Muslims who have a different view," said Cable.
"We need to stand our ground in defense of secular values, but understand that people are coming at this from a different point of view in religious terms. I don't think the two are inconsistent."
You can share this story on social media: