Crestfallen Daily Mail accuses Virgin Trains of censorship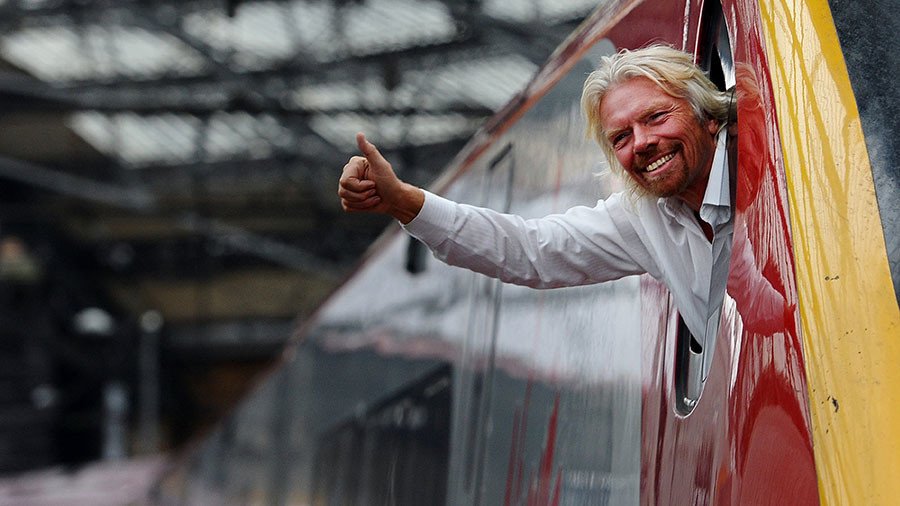 Virgin Trains have dumped the Daily Mail's masthead from their on-board shop due to the paper's editorial position on issues like immigrants, gays and poor people. In response, the paper accused the rail franchise of censorship.
A Virgin spokesperson said they regularly review the products sold on its trains. The spokesperson said that "after listening to feedback from our people" it decided to stop stocking copies of the paper on its West Coast trains.
"There's been considerable concern raised by colleagues about the Mail's editorial position on issues such as immigration, LGBT rights, and unemployment," the internal memo said.
"We've decided that this paper is not compatible with the VT brand and our beliefs. We won't be stocking the Daily Mail for sale or as a giveaway."
A spokesperson for Virgin Trains confirmed the decision to dump the title. The spokesperson said that the rail service "regularly [reviews] the products we have on sale for customers in the shop onboard our west coast trains" and "after listening to feedback from our people, we decided in November 2017 that we would no longer stock copies of the Daily Mail.
"When we stocked the Daily Mail onboard, we sold one copy for every four trains."
Virgin Trains operates the west coast mainline, including services that run from London to Manchester, Birmingham, Liverpool, and Scotland.
The Daily Mail has slammed Virgin's decision, with a spokesperson calling it "disgraceful," saying that the rail service was "censoring the choice of newspapers it offers to passengers."
No folks. Clever arguments and all but I'm afraid Virgin's IS an act of censorship. On their own admission they are not selling something they sold before mainly because they don't like what it says.

— David Aaronovitch (@DAaronovitch) January 9, 2018
Virgin Trains' decision to stop selling the newspaper comes only two months after stationery giant Paperchase apologized for running a front-page promotion in the Daily Mail. The stationery store also said they would not advertise in the newspaper again.
Campaign group Stop Funding Hate lobbied Paperchase customers into sharing their disappointment with the stationery company through social media, following the running of the ad.
In February last year, internet service provider Plusnet withdrew its advertising in The Sun, following a campaign by the group, while The Body Shop announced a discontinuing of their advertising in The Daily Mail after social media criticism.
Responding to Paperchase's decision to pull their advertising, the Daily Mail said it was deeply worrying that the retailer had been bullied by a "small group of hard-left Corbynist individuals seeking to suppress legitimate debate."
You can share this story on social media: