Germany hostile to UK's '3-basket' Brexit plan as duo flies in for talks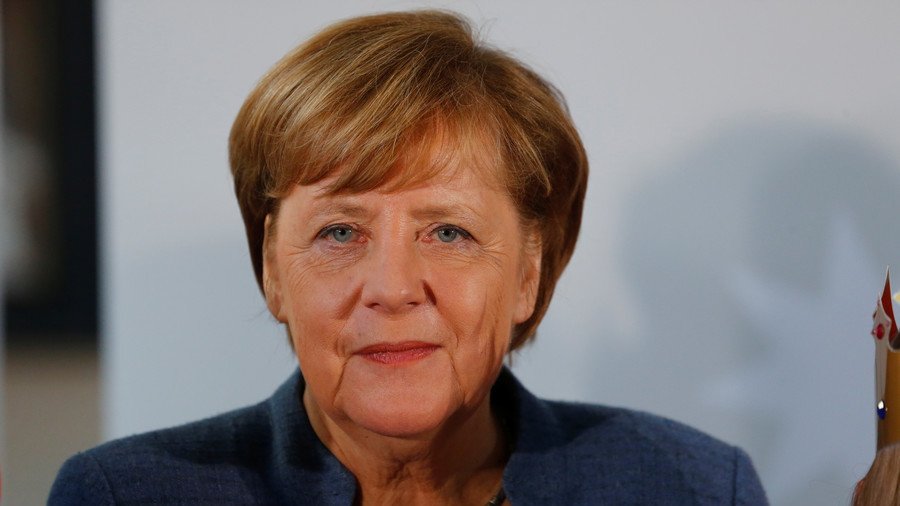 German enmity toward a post-Brexit Britain could completely derail a trade deal as leaders of the European Union giant suggest it would block "bespoke" offers.
Chancellor Angela Merkel is said to be furious that Theresa May's Britain may be offered a tailor-made trade agreement. Negotiations on the future EU-UK relationship kick off in a few months but Berlin has already closed the door on Britain "having its cake and eating it."
Merkel is reportedly against a British plan for so-called "managed divergence" from the EU but, far from being deterred, Britain has launched a double-barreled charm offensive in the form of Chancellor of the Exchequer Philip Hammond and Brexit Secretary David Davis.
The pair are due to arrive in Germany on Wednesday where they will call for their EU allies to take a more open approach. The crux of their argument will be that making trade difficult after the split "would only damage businesses and economic growth on both sides of the Channel."
"As Brexit talks now turn to trade, the UK will look to negotiate a new economic partnership with the EU – the most ambitious in the world – that recognizes the extraordinary levels of interconnectedness and cooperation that already exist between us," the pair wrote in the German newspaper, Frankfurter Allgemeine Zeitung.
Britain is putting forward a vision of a "three baskets" approach to Brexit which will keep the UK and the EU closely tied, with regulation on a middle ground. The idea put forward by May's team would see agreements falling into one of three baskets "complete alignment, rough equivalence and no alignment."
"Hammond and Davis are going to have their work cut out to convince the EU that the UK's 'three baskets' approach isn't another attempt to cherry pick and sow division within the EU," Mujtaba Rahman, head of Europe practice at the Eurasia Group risk consultancy told The Times.
"Germany is going to play hardball: senior officials in Berlin are clear that Angela Merkel is determined to not reward the Brits with a deal that gives Eurosceptics and future trade partners a precedent to point to."
Britain has received some support from member states, which are concerned about the Germans' tough approach to Brexit trade. The Dutch, Italy and Luxembourg are questioning the hostile attitude from some within the remaining 27 member states.
Yet, insiders say hostility from Germany remains Charles Grant, the director of the Centre for European Reform, said: "German officials worry that clever British diplomacy would – with this model – enable the UK to 'cherry-pick' the bits of the single market that the UK wants to stay in, while it spurned those parts of the market it disliked."
It is not clear how many areas Britain will remain in close ties with the EU on. May, however, has already ruled out a highly aligned Norwegian-style arrangement as inadequate to British needs.
In Brussels, chief Brexit official Michel Barnier is yet again suggesting he will not budge and expects Britain to back down.
This week he again suggested the "only model available," given Mrs May's red lines over freedom of movement and on leaving the single market, "is that of a free trade agreement."
"We are not asking Germany to deliver something we think is impossible," added a senior Whitehall official. "But when Michel Barnier says the EU want their 'most ambitious' approach to a Free Trade agreement yet, that should hold."
Key cabinet meetings will take place this month for Davis' Brexit team to come up with its final strategy. Brussels is, meanwhile, demanding details.
On January 25 the EU will hold a special seminar on preventing Britain from obtaining competitive advantage on tax, state aid and other regulations. A series of meetings will take place over the coming weeks, one of which will be over how the EU will manage if no deal is struck.
Barnier has made his best attempt at doom-mongering over a no-deal situation when the City of London leaves the single market.
"Do not have a short memory: the financial crisis is not so far away," Mr Barnier said.
"It was expensive. It destroyed value and millions of jobs, and caused a lot of social suffering. We have created a single rulebook and a more integrated European supervision that guarantees financial stability, market integrity and a level playing field. A country that comes out of this very precise framework has the opportunity to diverge, but at the same time loses the benefits of the internal market."
You can share this story on social media: