Is Tim Farron anti-abortion? Lib Dems say he's 'changed his mind'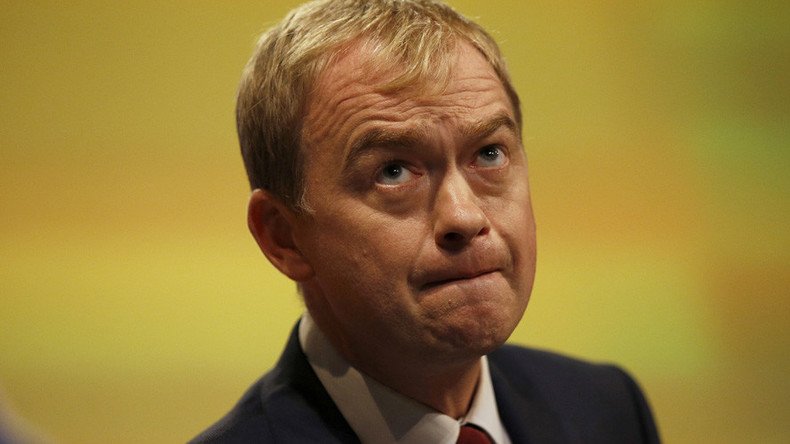 Liberal Democrat leader Tim Farron is embroiled in another row over his personal beliefs, this time for comments he made about abortion being "wrong at any time" and "too widely available."
In an interview with Salvation Army publication the War Cry in 2007, Farron, who is a practising Christian, said: "Take the issue of abortion. Personally I wish I could argue it away. Abortion is wrong," according to the Guardian.
In the interview he went on to say abortion was "too widely available" and needed "tighter restrictions." He said Christians need to "come up with realistic alternative strategies."
Asked about the comments on Twitter, Farron said the War Cry is "not a publication I've ever heard of or read or seen."
When contacted by the Guardian, Farron said: "I am pro-choice. I believe that abortion should be safe and legal and that the limit should be set by science."
The Lib Dem leader recently caused a similar stir when he refused to say if he thought gay sex was a sin. The party has again been forced to defend its leader.
A spokesperson said Farron had always been pro-choice and would not discuss the interview in question.
"Tim's view is that he is pro-choice and abortion should be safe and legal, that is what he believes."
Lib Dem election spokesperson Sir Ed Davey took another line, however, saying Farron had changed his mind. He told the BBC Farron had made it clear he is now pro-choice and "wouldn't change the law."
Asked whether the party would ban abortion, Davey said: "No. Tim has made it very clear he has changed his mind. He's made it clear that he is pro-choice and the Liberal Democrats believe that women should have the right to choose."
Farron has previously been branded a "bigot" and an "absolute disgrace" for evading questions on whether he thought being gay was a sin.
He was finally forced to answer in Parliament on the issue, saying: "No, I do not [think that]."
Polls suggest the Lib Dems have struggled to make significant in-roads with their national vote share during the campaign for the June 8 general election.
You can share this story on social media: