Merry Christmas, you're nicked! Police use fake festive hampers to lure in fugitives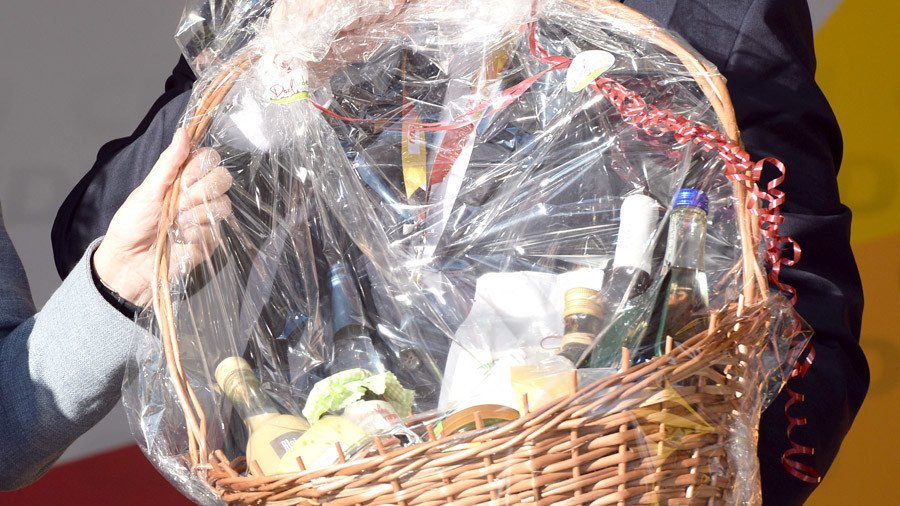 Nobody can resist a Christmas hamper packed with wine and festive treats, not even the UK's hardest felons. Now police are conning the crooks into custody with fake prizes.
More than 30 fugitives were snared by sneaky officers who sent out flyers to the known addresses of more than 400 who had evaded capture, claiming they had won prizes from fictitious firm Herald Hampers.
The flyer promised "cheer at Christmas and memorable moments to your special occasions!"
Winners, or those who had failed to attend court, simply had to book a delivery slot to receive the festive package, complete with champagne and Christmas pudding.
But when they were called to a van outside to collect their prize, they were arrested.
Criminals wanted for fraud, assault, and animal cruelty were brought to justice after the leaflets fooled more than 65 people. Half of those were arrested, while others had their cases concluded by way of fine, a recall to prison, and a curfew.
Detective chief inspector Lee Berry, who oversaw the sting as part of Operation Holly, said the strategy was a cost-effective way of catching criminals.
"One of those who fell for the sting said it was the best way he'd ever been arrested," he told the Telegraph.
The force said it will try similar tactics in the new year.
You can share this story on social media: