Caught short: Firefighters rescue man with penis trapped inside water bottle (PHOTO)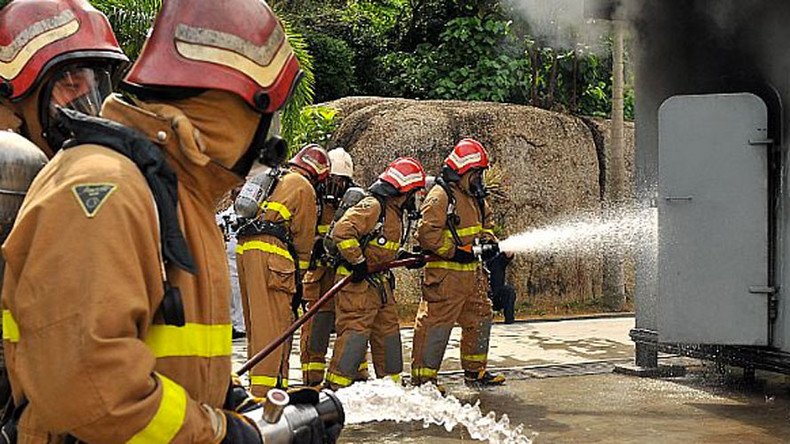 A Malaysian man had to be rescued by firefighters after getting his penis trapped in the water bottle he was using to relieve himself because he couldn't reach the bathroom in time.
In an act of insane desperation after a tug-of-war to dislodge the water bottle, the 21-year-old then tried to cut his penis free with a metal hacksaw, causing himself serious injury in the process.
After an hour of trying to free himself, the man eventually asked his father for help.
READ MORE: Franks and beans: 13 rings stuck on German penis cut off by fire brigade
"He used a metal saw, inflicting wounds on his penis… He was bleeding profusely," a spokesperson for the Fire and Rescue Department said according to Malaysian news outlet The Star.
Rescuers from Port Klang and Andalas fire stations were dispatched to the scene and managed to free the man's penis within 10 minutes. He was then taken to hospital for treatment.
This is at least the second time in less than a month that Malaysian rescuers have had to come to the aid of a man with an embarrassing penis problem. On New Year's Eve, a staggering 12 firefighters spent 17 hours helping a man in Kuala Lumpur after he got a metal ring stuck around his todger.
You can share this story on social media: