Free willy: 12 firemen in epic NYE struggle to remove ring from man's penis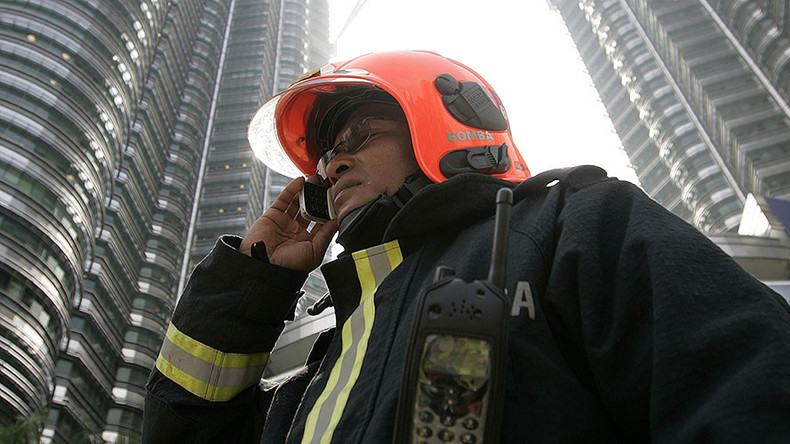 Forget overcharging and a lack of taxis, New Year's Eve can be much worse as one man in Kuala Lumpur found out when he spent it with firemen, all challenged by the seemingly impossible task of removing a metal ring from his penis.
Dedicated readers of RT Viral may be familiar with the fact that some people like to put a ring (or 13) over their penis, but more often than not this leads to a very painful accident. The alleged latest victim of the craze spent from 9pm on New Year's Eve to 2am on New Year's Day with 12 firefighters, all concentrating on his private parts.
"Usually in a case like these, we would be called in to help because medical facilities do not have the tools required to remove a ring from private parts," City Fire and Rescue Department chief operations officer Samsol Maarif Saibani told The Star Online.
The ring was eventually removed from the man in his 30s with some very precise power tool use. How exactly he got his penis trapped in the ring is still unknown and will probably remain so.
Eighty percent of ring-related emergencies in the Malaysian capital are caused by men needing assistance removing their penis from one, according to Samsol, who has seen an increase in ring-penis emergencies in recent years.
READ MORE: 'Rare medical emergency': Man accidentally 'strangles' his penis with wedding ring
2016 may have been quiet with only eight reported cases, but 2015 saw 22 penises caught trapped, up dramatically from 10 in 2014. Hopefully last year's low number wasn't an anomaly and 2017 can be for the most part free of penises trapped in rings.
Samsol asked that people be more careful with penis rings, especially those made from metal as they will require a rotating blade to go within millimeters of your private parts if they become stuck.
You can share this story on social media: