English town tried to ban swearing, but it didn't f***ing work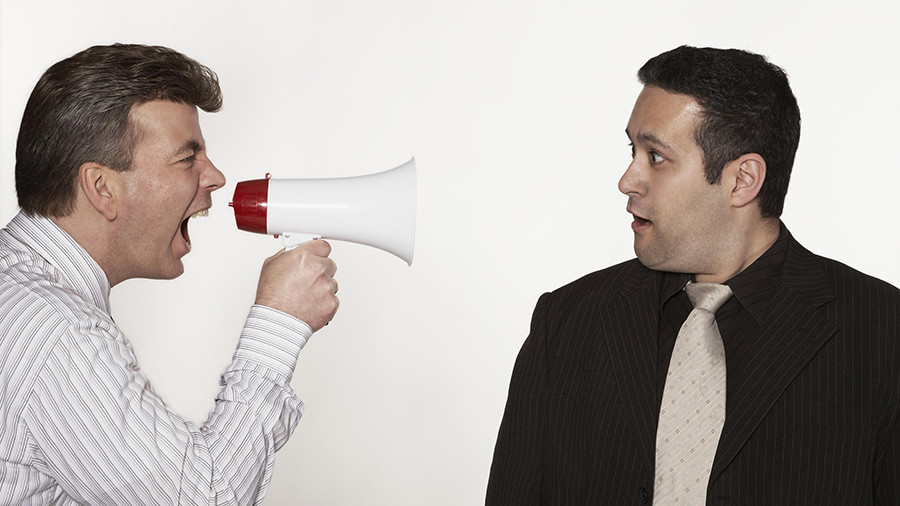 A town council that planned to ban swearing in public places has been forced to scrap the plan after a backlash from police and civil liberties groups. In particular, the police said the law would be "unenforceable."
Rochdale Council in Greater Manchester revealed a proposal earlier this year for a Public Spaces Protection Order (PSPO), which included a ban on begging, revving car and motorbike engines, the presence of charities seeking donors, skateboarding, street drinking, swearing, and *gasp* loitering.
Rochdale Council's attempt to establish a totalitarian regime is no more, with the borough chucking the anti-swearing rule on the scrap heap after the backlash and a recommendation from police.
Greater Manchester Police (GMP) told the council to drop the foul language ban because it would be difficult to enforce. Officers also said it would be a redundant law, as swearing is already covered by existing legislation.
When the ban was announced civil liberties group Liberty called the move a "staggering misuse of power."
"These proposals are a staggering misuse of power which would unjustifiably curb the rights and freedoms of Rochdale residents," Liberty legal officer Lara ten Caten told the BBC in March.
"The swearing ban is so vaguely defined it would prove impossible for anyone to know whether they were breaking the law or not, while a blanket ban on begging will criminalise some of the most vulnerable people in the town.
"PSPOs are blunt instruments incapable of alleviating hardship or providing support. Sadly they are regularly being used to sweep anything or anyone 'inconvenient' from the streets."
"Until the government opens its eyes to the harm these powers cause, it's up to our local authorities to act responsibly."
A curfew on under-18s in the town centre between 11pm to 6am and the "unauthorized distribution of printed material/leaflets" has also been binned.
The rest of the conditions proposed under the PSPO will remain it seems, with Rochdale Borough Council expected to pass the order on Tuesday. If approved, the ban will be introduced in the new year.
If the PSPO makes it through the council, those caught boozing in the town square could incur fines of up to £1,000.
In council documents, Rochdale Borough Council said that those who beg in the town square are "a small number of genuinely homeless individuals, [and] people simply looking to solicit money to fund their lifestyle."
Documents also said that begging in the town square was associated with "serious organized crime" with ties to "modern day slavery."
For some, wanting to be rid of beggars is a little more clear-cut, with shoppers intimidated by "a minority of people holding the town centre to ransom."
Hair salon owner Greg Couzens said he has been labeled "heartless" for supporting the begging ban, but he insists exploitation must cease.
"Help needs to be given to the genuine but there are unfortunately so many people taking advantage of a situation," he told the BBC.
Council leader Richard Farnell, who quit in early December after he gave explosive evidence to the Independent Inquiry into Child Sexual Abuse, told the BBC in March that the ban was for the greater good.
"We are clamping down on a small minority of antisocial ne'er-do-wells who drunkenly shout and swear and harangue shoppers in our town centre," he said.
"The council is spending £250 million transforming Rochdale town centre and we are not going to let a small number of drunken and abusive idiots spoil it for everyone else."