Homeless to be fined £50 for begging by English council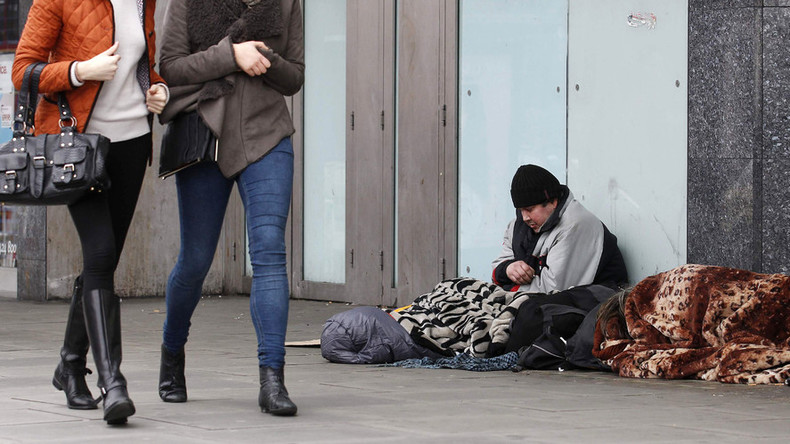 A council in Britain is preparing to begin fining homeless people £50 (US$70.50) if they are caught begging for money in the streets, it has emerged.
Worthing Council is expected to approve the Public Space Protection Order (PSPO) later this month, which will allow it to target beggars on the street. It will also introduce laws to stop drinking and camping in the town center.
The move has been called "disgusting" by local activists, who think it will unfairly penalize homeless people.
PSPO legislation was initially rolled out in 2014, commonly known as 'ASBOs for public spaces'. They allow councils to ban a usually legal action in a specific area.
More than 5,000 people have signed a petition against the PSPO.
A spokesperson from the Worthing People's Assembly told the Independent the move would not help homeless people, but hinder them from moving forward with their lives.
"When we presented facts, the fact that more than 5,000 oppose these plans, they were swiped away. It's disgusting.
Read more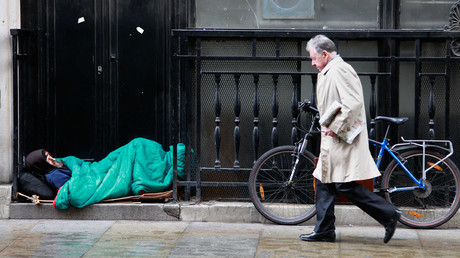 "We are all just a few events away from homelessness. PSPOs will not help homeless people, but give them a criminal record, making it harder to find jobs and rental accommodation."
However, members of the council said begging is a criminal offence "regardless of domestic status."
"This is a proposal which tackles anti-social begging behavior by anyone, regardless of their domestic status. Begging is a criminal activity," Director for Communities at Adur & Worthing Councils John Mitchell said.
"I don't care if they are homeless or have a million pounds stashed away in Panama," Council Leader Daniel Humphreys added.
"I have a young daughter and I don't want her thinking 'Should I or should I not go into Worthing?' because they are acting in such a foul manner."
The move comes after figures show a dramatic rise in the number of homeless people in Britain, with the figure rising by almost a third in one year and doubling over five.
The 'snapshot' figures published by the Department for Communities and Local Government last month found that 3,569 people were sleeping on the streets on a typical night in the autumn of 2015, compared to 2,744 the year before, marking an increase of 30 percent – the greatest single hike in the last five years.
The 2015 figure was double that of 2010, when 1,768 people were found sleeping rough on a typical autumn night.