Women who offered sex for acting jobs exploited, but some playing the victim – Sir Ian McKellen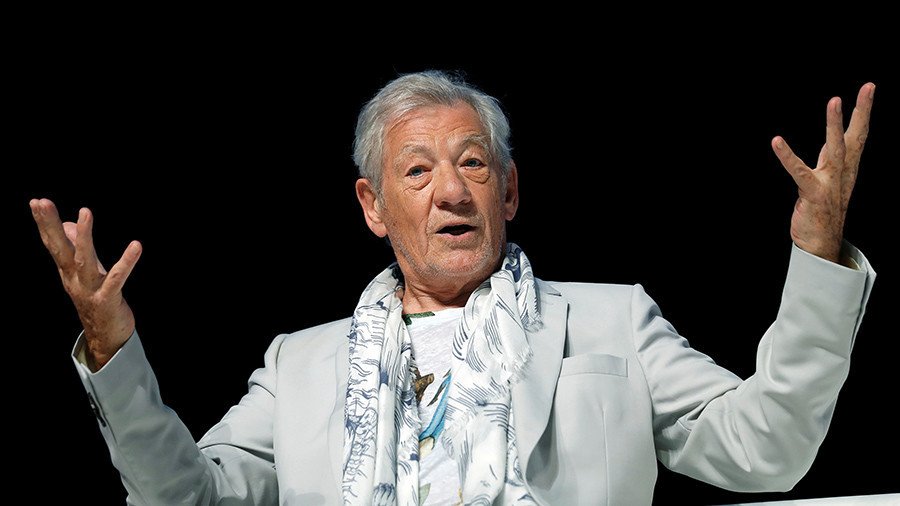 One of Britain's most treasured actors has spoken out about the Hollywood sex scandal. Sir Ian McKellen told Oxford students that women who offered sex for acting work were taken advantage of, but many are playing the victim.
McKellen, known for playing King Lear, Gandalf and Magneto, started out as an actor in the 1960s in the theater, when he claims offering sex for roles was rife.
"When I was starting acting in the early 1960s, the director of the theatre I was working at showed me some photographs he got from some women who were wanting jobs," he told students at the intimate Oxford talk.
"They were actors. Some of them had – and i think these were the initials – DRR: Director's rights respected. In other words, if you give me a job you can have sex with me.
"That was commonplace from people who propose that they should be a victim. I mean, madness. So people are taking advantage of that and encouraged it, and it absolutely will not do."
McKellen also said while sex pest revelations in the industry can only do good, some will suffer from the impact of wrongful accusations.
"I just assume nothing but good will come out of these revelations," the 78-year-old said. "Even though some people get wrongly accused, there's that side of it as well."
The iconic British thespian did point out that sexual harassment is not an issue in the media alone.
"Of course, people taking advantage of their power is absolutely reprehensible, wherever it happens," he said.
"[It is] in the workplace - doesn't have to be the theater, doesn't have to be in Hollywood – it could be the local shop, it could be parliament – it won't do, wherever it happens.
"People must be called out. And it's sometimes very difficult for victims to do that."
McKellen, who founded Stonewall, a charity devoted to securing equality for lesbian, gay, bisexual and transgender people, was asked by Oxford Union president Chris Zabilowicz about Kevin Spacey's decision to come out in the wake of lurid accusations made by Rent actor Anthony Rapp, who alleged the House of Cards star molested him. Rapp was underage at the time of the alleged attack.
"It's not something I want to talk about in public, it's a complicated issue," McKellen began, pausing to choose his words carefully.
"I've worked for Kevin Spacey when he was running the Old Vic and was in pantomime there.
"I think it is a matter of celebration when anybody comes out because their life is going to be better but the circumstances in which he chose to do it are, I suppose you could say, reprehensible, because it linked alleged underage sex with a declaration of sexuality and that's murky and undesirable."
You can share this story on social media: