Swearing ban will cost potty-mouthed Rochdale residents £100
Published time: 9 Mar, 2017 13:37
Edited time: 10 Mar, 2017 13:42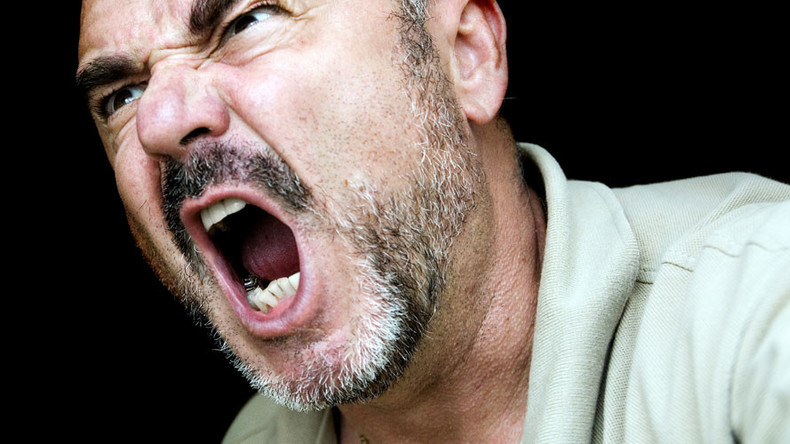 A human rights charity has hit out at Rochdale Council after the local authority imposed a ban on swearing, calling it a curb on residents' rights.
Under the Public Spaces Protection Order (PSPO), Rochdale Council could set a fine of up to £100 (US$122) on people caught using "foul and abusive language."
The PSPO, which comes as part of a wider plan to tackle anti-social behavior, could also see other activities outlawed including skateboarding, drinking in public, begging, playing loud music and unauthorized charity collecting.
However, Lara ten Caten, legal officer for human rights group Liberty, said the council's "staggering misuse" of the PSPO would restrict residents' rights.
"These proposals are a staggering misuse of power which would unjustifiably curb the rights and freedoms of Rochdale residents," she told the BBC.
"The swearing ban is so vaguely defined it would prove impossible for anyone to know whether they were breaking the law or not, while a blanket ban on begging will criminalize some of the most vulnerable people in the town.
"PSPOs are blunt instruments incapable of alleviating hardship or providing support.

"Sadly they are regularly being used to sweep anything or anyone 'inconvenient' from the streets.
"Until the government opens its eyes to the harm these powers cause, it's up to our local authorities to act responsibly."
The PSPO would give council officials the authority to impose fines of £100, which could rise to £1,000 if people fail to pay the sum.
Richard Farnell, leader of the Labour-held council, shrugged off Liberty's concerns saying authorities are just trying to rid the area of "ne'er-do-wells."
He justified the ban on the basis that Rochdale is investing £250 million to transform its town center and that it would not allow a bunch of "drunken and abusive idiots spoil it" for the public.
"With all the horrific human rights abuses happening around the world right now, I would have thought Liberty had bigger things to worry about," Farnell said, according to the BBC.
"We are clamping down on a small minority of antisocial ne'er-do-wells who drunkenly shout and swear and harangue shoppers in our town center."
Farnell insisted the ban would help authorities curb anti-social behavior and protect residents from those publicly engaging in activities deemed inappropriate.
"There have been instances, particularly with people who have been drinking, who have been shouting and swearing aggressively at shoppers," Farnell told the Telegraph.
"When you are shopping with your children, that's the last thing you want.
"It's already a public order offence, but the police have limited resources so we want to give council officers the powers to help them with incidents like this."
Liberty has been campaigning against PSPOs, which ban any activity seen as having a "detrimental effect on the quality of life of those in the locality," since their introduction under the Anti-Social Behaviour, Crime and Policing Act in 2014.
The charity says PSPOs "chip away at our civil liberties in towns and cities" across the UK.