Facebook accused of allowing images of child sex distributed to pedophiles
Published time: 7 Mar, 2017 13:34
Edited time: 9 Mar, 2017 09:30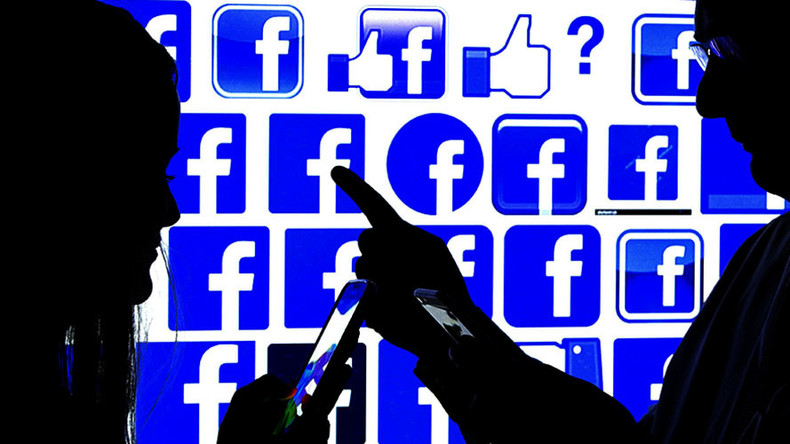 Facebook has been accused of letting sexually provocative pictures of children be published through its network, in pages aimed at pedophiles.
During a 2016 investigation into secret pedophile groups operating on the social network, the BBC discovered a series of pictures seemingly showing under 16s engaging in sexual acts.
But over a year later, many of the explicit images were still available on the network.
The channel said its reporters flagged up 100 pictures portraying the sexual abuse of children to Facebook, through the website's "report button." Only 18 of those images were removed, while the BBC received an automated email from Facebook saying that "community standards" had not been breached by all of the others.
When the BBC contacted Facebook with evidence, the website reported the broadcaster to the police.
"I find it hard to believe that individuals at Facebook had seen these images and made a decision that they were okay and hadn't breached their community rules," said the Children's Commissioner for England, Anne Longfield.
"They were very explicit, they were very sexualised photos of children and some of them clearly had been taken without the children knowing."
She described Facebook's behavior as "deeply disappointing and deeply disturbing."
"If it is automated they need to stop automating and improve their process," Longfield added. "If they are making judgment calls on that, then there are serious errors in that judgment."
Facebook's own user guidance outlines "sexually suggestive content" as forbidden on the site, and users are encouraged to report inappropriate posts.
"I find it very disturbing, I find that content unacceptable," Culture, Media and Sport Committee chairman Damian Collins MP said.
"I think it raises the question of how can users make effective complaints to Facebook about content that is disturbing, shouldn't be on the site, and have confidence that that will be acted upon."
After the latest investigation was published, Facebook sent out a statement guaranteeing that the images have now been removed from the site.
"We have carefully reviewed the content referred to us and have now removed all items that were illegal or against our standards. This content is no longer on our platform," a spokeswoman for the media giant said.
READ MORE: Facebook begins 'fake news' crackdown with 'disputed' story tag roll out
"We take this matter extremely seriously and we continue to improve our reporting and take-down measures. Facebook has been recognised as one of the best platforms on the internet for child safety.
"It is against the law for anyone to distribute images of child exploitation. When the BBC sent us such images we followed our industry's standard practice and reported them to the [Child Exploitation & Online Protection Centre].
"We also reported the child exploitation images that had been shared on our own platform. This matter is now in the hands of the authorities."