UK charity preventing pedophiles from abusing faces closure (RT VIDEO EXCLUSIVE)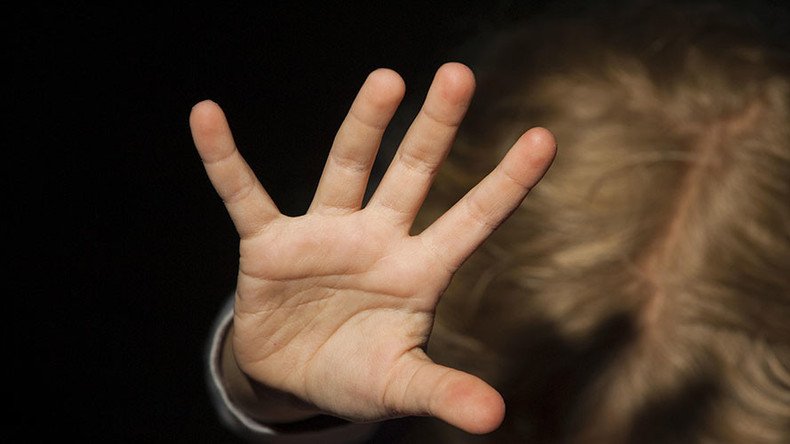 Jack Dawson was a teenager when he realized he was attracted to young boys. His fantasies led him to seriously self-harm.
Dawson, who uses a pseudonym to tell his story, says he has never offended against a child – directly or indirectly through child pornography. Between 1972 and 1975, he underwent intense National Health Service (NHS) psychoanalytic psychotherapy for his pedophilia, which he says resulted in complete cure.
Due to stigma, it is difficult to know how many pedophiles there are in Britain. The National Crime Agency in 2015, however, estimated up to 750,000 men are interested in having sex with children. That implies that as many as one in every 35 adult males is on the pedophile spectrum.
Despite this, Britain's only nationwide agency tasked with offering treatment to pedophiles before they become child molesters, the Specialist Treatment Organisation for the Prevention of Sexual Offending, known as StopSO, could close next month due to a lack of funding.
The current shortage of treatment options for non-offending pedophiles is "absolutely appalling," according to Dawson, who believes there should be a "major social effort" to help pedophiles before they ever act on their urges.
"It's possible to treat very large numbers of people damaged by pedophilia. Not just so they're prevented from offending, but to treat them so they can rid themselves of … this wretched unhappiness, this sexual damage, and live the kind of normal adult sexual lives which we all want."
Dawson, who now has a long-term partner and step-grandchildren, traces his development of sexual feelings towards young boys back to his own childhood. Between the ages of eight and 10, he says his mother would dry him down on her knee after bath time, while habitually "fiddling" with his private parts.
"I never interpreted my mother's behavior as sexual; it may have been of course. It struck me as normal bathtime playfulness, perhaps curiosity. Nothing more than that. In fact, what was going on was terribly damaging to me. Profoundly damaging to me."
At puberty, Dawson did not develop sexual feelings for girls, and instead became fixated on young boys the same age at which his mother had interfered with him. Dawson says he "yearned to be normal," but his "feelings towards women were of fear and disgust at their bodies."
After realizing he needed help, Dawson was eventually referred to the NHS Portman Clinic in Hampstead, London.
There he started once-a-week psychoanalytic psychotherapy for three years. A technique called "free association" was used on Dawson, where he spoke whatever came into his head freely until the root of his pedophilia was identified.
He says by the end of 1975, he was no longer a pedophile. His sexual interest was quickly transferred to women, he says, and he has not had a pedophilic fantasy since.
The NHS Portman Clinic, where Dawson was treated, still exists. Its criteria for accepting a patient, however, is far more narrow than it was as a result of cuts to NHS spending and an increase in demand for its services.
The clinic now only accepts referrals of people who have already committed offenses.
Aside from StopSO, the only other option for non-offending pedophiles is to seek therapy privately. That can be costly, and many individual therapists refuse to offer their services to pedophiles.
StopSO faces closure due to 'funding crisis'
StopSO founder Juliet Grayson says her organization is about child protection – ensuring "the attraction never becomes an action." It aims to prevent the first crime from ever being committed.
She says working with perpetrators to reduce the amount of sexual abuse against children is more effective than "trying to constantly pick up the pieces after the abuse has happened."
Research shows most pedophiles know they are attracted to children by the time they are 20, but don't act on their urges until they are 30, Grayson, who is also a psychotherapist, says.
"That means there is a 10-year window for society to make it safe enough for people to come forward and say, 'I know I need some help to never act on my desires, and I'm asking for that help.'"
Between June 2013 and October 2016, StopSO treated 425 sex offenders, and demand is increasing, Grayson says.
About 12 percent were non-offending pedophiles and 9 percent were pedophiles who had molested a child. Others seeking help included voyeurs, exhibitionists and rapists. Almost all clients approach StopSO voluntarily for help.
"If you think about the number of people who haven't been sexually abused because of that 425 people [who came forward] … it's possible that today someone isn't being sexually abused because of what StopSO therapists have done."
Grayson says 37 percent of StopSO's clients have never come to the attention of police.
Founded in 2011 and gaining charitable status in 2016, StopSO acts as an agency. It has a network of 200 therapists trained or in training around the UK, and when a person calls StopSO for help, they will be connected with a therapist in their community within days.
To operate, StopSO requires a minimum of £80,000 (US$100,000) annually. Grayson says it costs £65,000 to lock someone up in prison for a year, therefore StopSO only has to stop two people from offending for it to pay for itself.
Grayson says while she hopes at some point the criminal justice system or police will help to support StopSO financially, it is currently facing a "funding crisis" and may be forced to end its services in early March. StopSO is appealing for donations.
It currently makes its money through donations and small membership and referral fees paid by therapists.
"We are in a dire situation at the moment … I am determined we are not going to close. I am desperately trying to find different ways so we can keep going."
While clients pay for their own treatment, StopSO eventually wants to be able to fund therapy for those who cannot afford it, Grayson says.
"We have a dream that one day anyone who can't afford to pay for it will be able to get subsidized therapy … that no perpetrator is ever turned away, that they can always access the therapeutic help they need to be able to stop acting out to protect society."
Can pedophiles be cured?
A pedophile is "primarily or exclusively" attracted to prepubescent children under the age of 11, according to its clinical definition. Hebephiles are interested in adolescents aged between 11 and 14.
Grayson says it is "very important" for society to understand the distinction between non-offending and offending pedophiles. Many pedophiles are not child molesters and will never act on their urges, and not all child molesters are pedophiles, she says.
Statistics show pedophiles could make up 2 to 3 percent of the population, but the real number could be much higher, Grayson says. Phallometric testing, the fitting of a cuff over a penis to measure sexual response, shows one in five men are just as or more aroused over child porn than adult porn.
Grayson says she has worked with many people whose pedophilia appears to have different causes.
Some people are born pedophiles, Grayson says. She points to research which suggests pedophiles are likely to be 2cm shorter than the general population, three times more likely to be left handed and have a lower IQ of 10 points.
"Those things happen in the fourth and fifth months of pregnancy. Some people are born with the sexual attraction and there's nothing they can do about it. They need help to learn how to manage it."
Some become pedophiles from a trauma in their history such as violence from a parent, she says.
Others have an intense unconscious desire to repeat something that happened to them during childhood, called "repetition compulsion," or become pedophiles as a result of a head injury.
Grayson has also worked with men who discover they are aroused by children later in life, after turning to more "extreme porn" including pedophilic images to be able to get an erection.
She says many cases of pedophilia can be treated, but for those who are born with the sexual preference there is no cure. They have to learn strategies to avoid acting on their desires, Grayson says.
Therapists will tailor-make treatment for their clients, which could include treating the original trauma or helping them develop self-awareness of their triggers, so that they don't "act out."
"A lot of us find that if we have a strong feeling, talking about it diminishes the desire. And the same is true for pedophiles.
"If we let them talk about it in a safe context, it can almost be like taking the pressure off the pressure cooker … and that can make it easier for people to not act out.
"And that's what we are really seeking to do – anything that we can do to help people manage their behavior, so the attraction never becomes an action."
StopSO can be reached on its website - www.stopso.org.uk/
You can share this story on social media: