Not all pedophiles should be jailed – police chief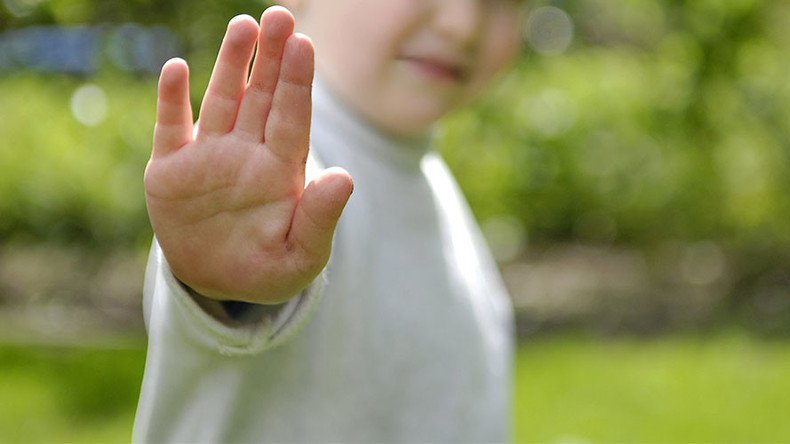 Pedophiles who view indecent images but do not molest children should not be jailed, a leading child protection police officer has said.
Chief Constable Simon Bailey of the National Police Chief's Council said police forces "cannot cope" with the "huge" rise in reports. He says an increase in reporting sexual abuse – including historical cases – has lead to the policing system reaching "saturation point."
Officers should focus on the most dangerous offenders who could directly offend against children, he says, while lower level offending should be dealt with through counselling and rehabilitation.
Due to stigma, it is difficult to know how many pedophiles there are in Britain. The National Crime Agency in 2015, however, estimated up to 750,000 men are interested in having sex with children. That implies that as many as one in every 35 adult males is on the pedophile spectrum.
A National Society for the Prevention of Cruelty to Children (NSPCC) study in late 2016 suggested the number of individuals looking at child porn could exceed half a million. Bailey told the BBC about 400 people were arrested by police every month for looking at indecent images.
"The numbers are continuing to rise… The police service has responded to the threat but it has now reached that point whereby we have to try and turn the tide. We have to look at alternatives," Bailey told The Times.
Sex offenders who look at child abuse images should be placed on the sex offenders register and managed in the community while undergoing rehabilitation, he said.
Those looking at child pornography should only be spared a custodial sentence if they are risk assessed and do not have the potential to come into contact with children, he added.
"Let's be really clear: somebody going online and using their credit card to direct the abuse of a child in the Philippines should be locked up, categorically.
"That individual who is not in contact with children and doesn't pose a threat to children and is looking at low-level images… when you look at everything else that's going on, and the threat that's posed of contact abuse to children, we have to look at doing something different with those individuals."
Bailey, the head of Operation Hydrant, which is investigating multiple allegations of historical sexual abuse across the UK, said he knew his view would cause nervousness and draw headlines.
Possession of child porn is punishable by up to three years in prison. It is argued that every time an image is viewed, child abuse takes place elsewhere to feed a growing demand.
While those viewing child porn may not be offending "directly" against a child, some studies show viewing child porn could increase the risk an individual will go on to molest a child.
Earlier this month, RT reported Britain's only nationwide agency tasked with offering treatment to pedophiles before they become child molesters, the Specialist Treatment Organisation for the Prevention of Sexual Offending (StopSO), could close next month due to a lack of funding.
Its founder, Juliet Grayson, says working with perpetrators to reduce the amount of sexual abuse against children is more effective than "trying to constantly pick up the pieces after the abuse has happened."
To operate, StopSO requires a minimum of £80,000 ($100,000) annually. Grayson says it costs £65,000 to lock someone up in prison for a year, therefore StopSO only has to stop two people from offending for it to pay for itself.
Grayson says it is "very important" for society to understand the distinction between non-offending and offending pedophiles. Many pedophiles are not child molesters and will never act on their urges, and not all child molesters are pedophiles, she says.
You can share this story on social media: