Pedophiles face chemical castration in prison to stem growing number of sex offences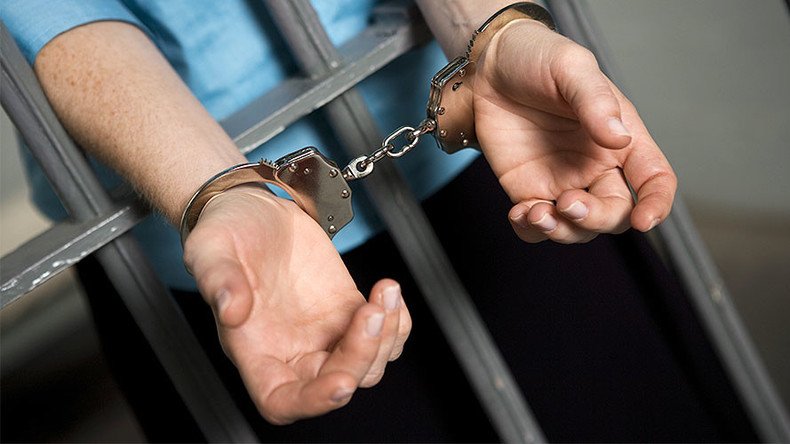 Some pedophiles in prisons will be chemically castrated or given behavior-altering medication as part of a new national initiative to stem the growing number of sex offences in Britain.
Clinics in six prisons offer voluntary treatment to sex offenders, who can opt for measures from behavior-altering medicines to full chemical castration, the Times reports. The scheme is expected to expand further after the National Health Service (NHS) took on its national management this year.
The national chemical treatment program is being conducted by a criminal psychiatrist, Professor Don Grubin, with the prison service and the Department of Health.
The idea of offering behavior altering medication in prisons was first suggested in 2008, before being trialed at HMP Whatton. Some 92 inmates at the Nottinghamshire prison were treated under the scheme.
The majority of offenders will be prescribed drugs that rein in their behavior and reduce compulsive thinking. A small number will be prescribed a drug that takes away sexual desire – chemical castration.
According to some studies, reoffending rates after castration was less than 5 percent compared with rates as high as 40 percent otherwise.
The scheme comes as the National Police Chiefs Council (NPCC) lead for child protection, Simon Bailey, said pedophiles who view indecent images but do not molest children should not be jailed as police need to focus on the most dangerous offenders, the Times reports.
Police "cannot cope" with the "huge" rise in reports, and an increase in reporting sexual abuse – including historical cases – has led to the policing system reaching "saturation point," he said.
The National Crime Agency in 2015 estimated up to 750,000 men are interested in having sex with children. That implies that as many as one in every 35 adult males is on the pedophile spectrum.
A National Society for the Prevention of Cruelty to Children (NSPCC) study in late 2016 suggested the number of individuals looking at child porn could exceed half a million.
In February, RT reported that Britain's only nationwide agency tasked with offering treatment to pedophiles before they become child molesters, the Specialist Treatment Organisation for the Prevention of Sexual Offending (StopSO), could close later this month due to a lack of funding.
Its founder, Juliet Grayson, told RT working with pedophiles to reduce the amount of sexual abuse against children is more effective than "trying to constantly pick up the pieces after the abuse has happened."
To operate, StopSO requires a minimum of £80,000 ($100,000) annually. Grayson says it costs £65,000 to lock someone up in prison for a year, therefore StopSO only has to stop two people from offending for the scheme to pay for itself.
Grayson says it is "very important" for society to understand the distinction between non-offending and offending pedophiles. Many pedophiles are not child molesters and will never act on their urges, and not all child molesters are pedophiles.
She says she has worked with many people whose pedophilia appears to have different causes, and some can be completely cured through therapy. Some are born pedophiles, others become pedophiles from a trauma in their history, and some become attracted to children after suffering a head injury, she says.
You can share this story on social media: