Wanted: Pedophiles for chemical castration trial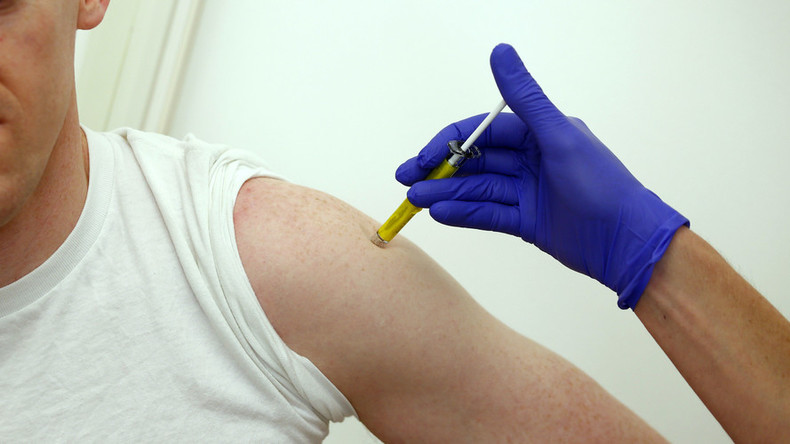 Swedish scientists are using a British crowdfunding website to raise money for a controversial chemical castration program aimed at un-convicted pedophiles who feel they can't control their sexual urges.
The group of scientists are promoting their work in the UK, where British psychiatrists have expressed interest in the project.
The treatment would involve men voluntarily taking drugs that reduce their sex drive.
Britain already has a pilot scheme, co-managed by the National Health Service (NHS), which began in 2008 at Whatton Prison in Nottinghamshire and is currently being extended across the country.
The UK's chemical castration program has thus far treated more than 100 convicted sex offenders.
However the Swedish scheme – dubbed Priotab – would take the unprecedented step of treating men in the general population who are worried about their sexual urges.
In addition to trialing chemical castration, they will also attempt to find "biomarkers" – substances in the blood or brain activity that identifies individuals who could pose a danger to children.
Priotab lead researcher Dr Christoffer Rahm, from the Karolinska Institute in Stockholm, said the project is aimed at preventing abuse before it occurs.
"Up until now most of the attention has been on how to deal with perpetrators while they're protected by the police or by the authorities, but by this stage children have already been harmed," he said.
"With this research project, I want to shift focus and explore methods of preventing child sexual abuse from happening in the first place."
A "handful" of men with pedophilic tendencies have already volunteered for the project, according to Rahm.
Forensic psychiatrist Professor Donald Grubin, of Newcastle University, welcomed the scheme.
"What's being discussed isn't a cure for pedophilia, it is not even a treatment for pedophilia, it is a treatment for sexual arousal, and trying to assist men to manage that arousal," he said.
"It would be great if we had biological markers that were indicative of risk, of arousal, of what's going on inside the brain, sexually."