Facebook blues: Social media linked to feelings of isolation, study says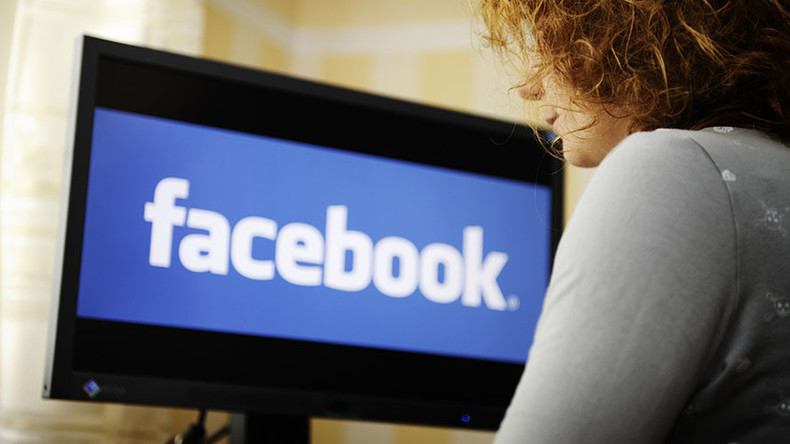 Facebook may have revolutionized how we stay in touch with friends and family, but a new study has found that too much time on social media actually leads to increased feelings of isolation.
The study, published Monday in the American Journal of Preventive Medicine, examined feelings of social isolation among more than 1,787 US adults between the ages of 19 and 32.
The researchers defined social isolation as the lack of a sense of belonging, true engagement with others, and fulfilling relationships.
Participants were given a questionnaire which assessed how socially isolated a person felt, as well as how much and how often they used 11 popular social media platforms – Facebook, YouTube, Twitter, Google Plus, Instagram, Snapchat, Reddit, Tumblr, Pinterest, Vine, and LinkedIn.
The researchers found that participants spent an average of just over an hour (61 minutes) on social media each day, and visited social media sites a median of 30 times each week.
Twenty-seven percent of the participants reported feeling high levels of social isolation, with researchers concluding that greater social media use was linked to greater feelings of social isolation.
For instance, those who used social media more than two hours daily were around twice as likely to report feeling high levels of social isolation. Those who visited social media sites 58 times or more per week were about three times as likely to report feeling high levels of social isolation.
"We are inherently social creatures, but modern life tends to compartmentalize us instead of bringing us together," lead author Brian Primack, director of the Center for Research on Media, Technology and Health at the University of Pittsburgh, said in a press release.
"While it may seem that social media presents opportunities to fill that social void, I think this study suggests that it may not be the solution people were hoping for," he continued.
The researchers noted that part of the problem could be that social media can give people the impression that others are leading happier lives, because people sometimes portray themselves unrealistically online.
Another theory is that people spending a lot of time on social media have less time for real-world interactions, and that such sites can make people feel excluded – such as when a person sees their friends at a party they weren't invited to.
However, the problem doesn't necessarily stem directly from social media. The researchers said it's possible that those who already felt socially isolated are simply more likely to spend a lot of time on social media.
"We do not yet know which came first – the social media use or the perceived social isolation," co-author Elizabeth Miller, professor of pediatrics at the University of Pittsburgh, said in a statement.
"It's possible that young adults who initially felt socially isolated turned to social media. Or it could be that their increased use of social media somehow led to feeling isolated from the real world."
Miller also said it "could be a combination of both," but noted that if social isolation came first, it does not seem to be alleviated by spending time online.