Will work for… free?: Fed up mom posts jobseeker ad for son on Facebook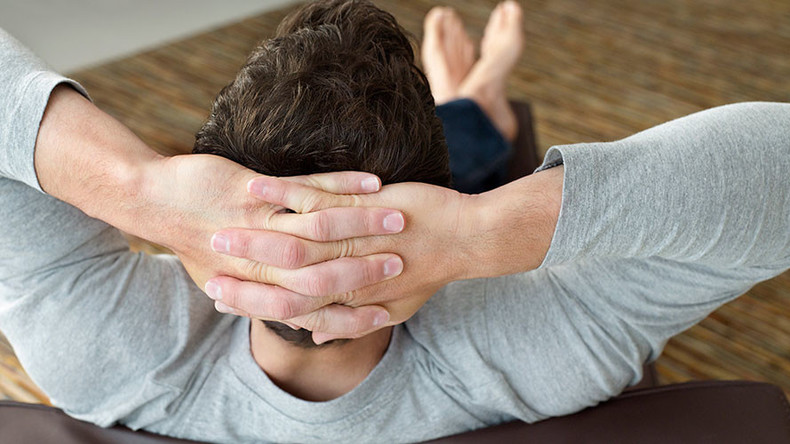 A British mother at her wits end with her son's laziness has advertised his services for free on Facebook in the hope of securing him a job.
Sick of the sight of her 16-year-old son Nick 'sitting around the house' Donna Cooper posted an advert on the local, 'Hornsea Info and Rant,' group on the popular social media site offering his services for free.
"I refuse to have my son at home while I am out working. So if anyone has any use for him for a few hours a day, farm work, labouring, he is yours, FOR FREE," she wrote.
The mother's calls did not go unanswered, as one day later a local beach cafe contacted her offering Nick a job.
The upset Yorkshire Mum told The Daily Mail "I was so angry with him I knew I had to find him something to do." Not that Nick was too happy about having to work for free.
"He wasn't too impressed but he got on with it and the owner of the café couldn't have been happier with him," she added.
The troublesome teen had been spending more time at home, having been placed on a restricted timetable in school. This meant he only attended lessons on Mondays and Tuesdays, due to his poor behavior which ultimately sparked Cooper into action.
The determined Mum's efforts did not go unnoticed, Nick now has a two-week trial at a joinery where he will hopefully excel and be made permanent.
"Some kids expect jobs to fall on their laps. Nick complained about the café work at first but he went on to do a brilliant job. He now has a great reference to be able to find other work."
"I wanted to teach him that you need to put yourself out there. I got the number of the apprenticeship company for him but I left him to it after that. He managed to organise an interview for himself while we were at work, and now he has a trial doing a job he has always wanted to do," the proud Mum said.