British govt admits marijuana extract has medicinal effect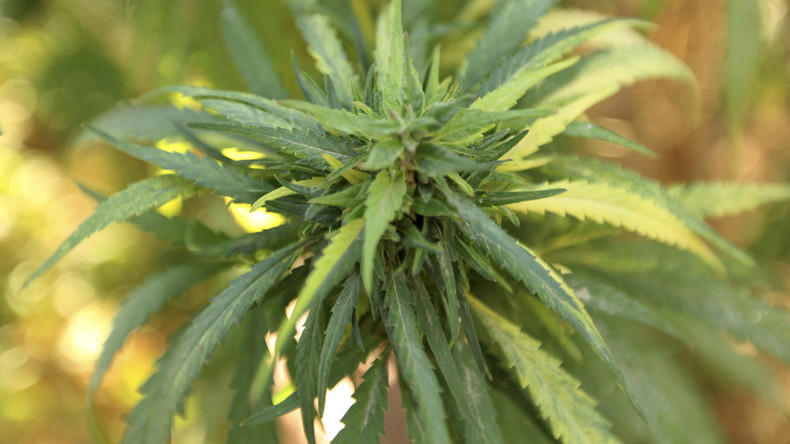 The British government has announced that a chemical compound found in cannabis can be considered medicinal. The compound, known as CBD, does not produce a "high," but is said to have beneficial effects.
Cannabidiol (CBD) is a cannabinoid which accounts for 40 percent of the marijuana plant's extract. It does not contain the 'high-inducing' psychoactive THC, but is said to have the same health benefits as other forms of cannabis, according to the government's Medicines and Healthcare products Regulatory Agency (MHRA).
"We have come to the opinion that products containing cannabidiol (CBD) are a medicine," an MHRA spokesman told The Huffington Post.
The agency found that Cannabidiol has a "restoring, correcting, or modifying" effect on "physiological functions" when administered to humans, The Independent reported. Campaigners claim the compound helps with diseases including cancer, depression, Crohn's disease, and post-traumatic stress disorder (PTSD).
MHRA stressed that any future products containing CBD "will have to meet safety, quality and effectiveness standards to protect public health."
The body's review of the cannabinoid followed discussions with CBD vaporizer company MediPen.
MediPen's managing diretor, Jordan Owen, told The Independent that the company has "worked hard to obtain our goal of breaking down the negative connotations surrounding cannabis to lead to a reform in the law for medicinal use…now this is finally becoming a reality."
It comes less than two months after a report by the All-Party Parliamentary Group of Drug Reform concluded that the refusal to recognize the medicinal value of cannabis is "irrational." A petition in July 2015 gathered enough signatures to prompt a debate in parliament on the sale, production, and use of cannabis.
You can share this story on social media: