Marijuana legalization petition hits enough signatures for UK parliament debate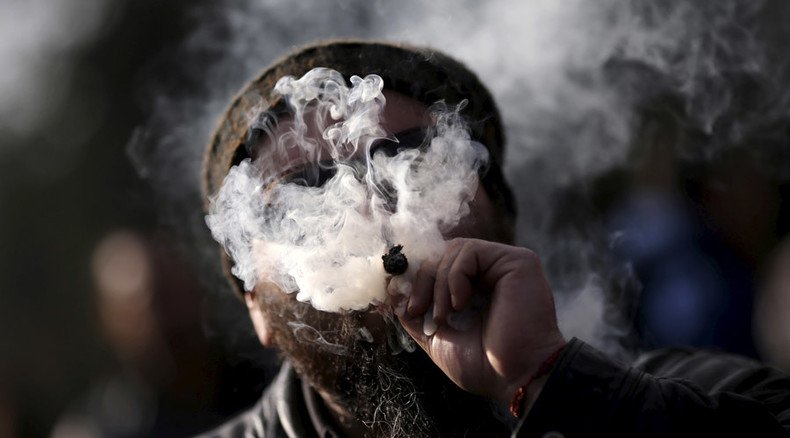 A petition for the full legalization of marijuana in the UK has gathered more than 130,000 signatures in just four days, which means that the lawmakers must now consider debating it in Parliament or at least officially respond to the query.
The electronic petition, created by James Richard Owen, calls for the legalization of the production, sale and use of cannabis and currently has close to 135,000 signatures since being launched on Tuesday.
"Legalising cannabis could bring in £900m ($1,396m) in taxes every year, save £400m ($620m) on policing cannabis and create over 10,000 new jobs," the appeal on the government's website says.
READ MORE: High hopes: Cannabis legalization party to stand in UK general election
The campaign also argues that the drug is "safer than alcohol," has been used by mankind for over 4,000 years, and was outlawed in the UK only in 1925.
Since the e-petition reached the required minimum of 100,000 signatures the MPs will now be forced to debate the declassification of the substance.
"There's roughly three million adult [cannabis] smokers in the UK and I don't think it's right for the government to be criminalising such a large section of society," Owen, an economics student at Aberystwyth University, told the Guardian.
The creator of the petition argues that UK is just wasting money on policing an issue that has been legalized in a number of countries across the world.
READ MORE: £5K spent prosecuting man over cannabis worth less than £2
"With Uruguay legalising, a lot of states in the US legalising, government cuts, people don't want to spend the money on policing something they find is harmless."
Despite Cannabis being most widely used drug in the United Kingdom, it is illegal to possess, grow, distribute or sell it in the UK. Handling the Class B drug, could result in up to 14 years in prison, an unlimited fine, or both.
You can share this story on social media: