High hopes: Cannabis legalization party to stand in UK general election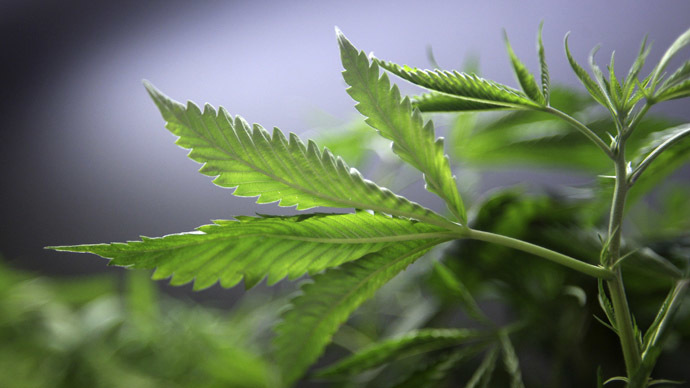 A new political party is planning to stand as many as 100 candidates at May's general election with the aim of pushing through reforms to UK drug law.
CISTA – Cannabis Is Safer Than Alcohol – claims that tax revenue gained from legalizing cannabis could cut the government's deficit by up to £1.25 billion.
The party is inspired by the decision to legalize the recreational use and sale of marijuana in several US states, including Colorado and Washington.
Its election candidates will include Paul Birch, who co-founded the social networking site Bebo before it was sold to AOL for $850 million (£548 million) in 2008.
"There is a sound economic argument for legalization – properly regulated, the Exchequer would benefit from as much as £900 million if cannabis was made legal and properly controlled," CISTA says on its website.
"In America, the state of Colorado has made $50 million in cannabis tax since legalization in 2014."
READ MORE: Smoking marijuana is 114 times safer than drinking alcohol – study
The party, which was launched earlier this month, states: "Decades of criminalizing use of cannabis have failed on every front. Across the world, countries are properly redrafting laws relating to cannabis use with benefits for the economy, public health and levels of crime. CISTA exists to replicate this success."
So far, five candidates are registered to stand at this year's general election. The party will now travel the UK in search of more potential candidates. Reports suggest the young party has fewer than 100 members at present.
READ MORE: Extra strong 'skunk' cannabis linked to 25% of psychosis cases – study
Asked whether they support the legalization of cannabis in the UK, 44 percent of those polled said they did, while 42 percent are opposed to such a move (with 14 percent undecided), according to a YouGov poll commissioned by CISTA and provided to the Guardian.
The Green Party also supports decriminalization of cannabis, as do the Liberal Democrats, who support the legalization of all drugs for personal use and allowing cannabis to be sold on the open market.
CISTA claims cannabis is safer than alcohol and other drugs.
Birch told the Guardian: "In Colorado the basis of their campaign was to juxtapose cannabis and alcohol. They knew that once they moved people to understand that it was safer, then people would be happy to legalize it."