Selling marijuana to cancer patients may land Danish couple in jail for 10 yrs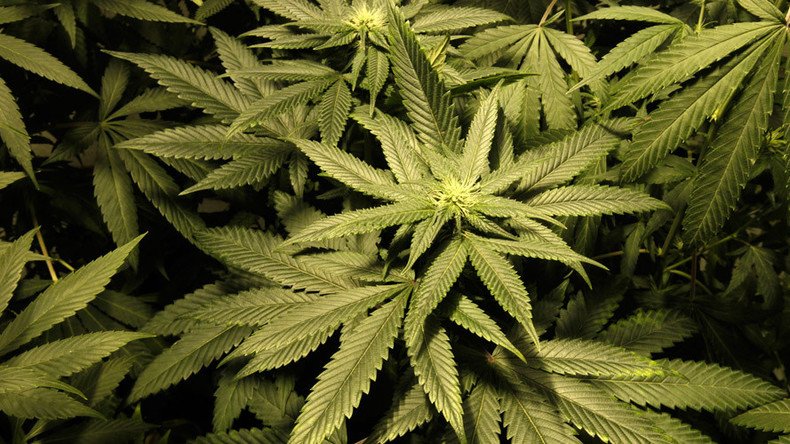 A Danish couple is facing up to 10 years in prison for providing marijuana to people with cancer and other medical ailments. Although the husband has admitted his guilt, his wife denies any wrongdoing.
Claus 'Moffe' Nielsen, who was arrested with his wife on Tuesday, told Danish tabloid BT that he wanted to supply ill Danes with cannabis to provide them with relief from their ailments.
Nielsen said he realized the medical benefits of cannabis when he began taking edible marijuana products for his osteoarthritis. He said he was always aware his dealings were illegal, and that he might be arrested one day.
"It should be laboratory technicians, chemists and doctors who [sell cannabis products] under controlled conditions. I'm no trained expert, but I have some principles and I stand by them," he said.
Nielsen's attorney, Erbil Kaya, said his client "hasn't hidden the fact that what he does, and he knew it was illegal. That's why he has admitted his guilt. But he hasn't done it to make money and be a criminal mastermind. He has done it in broad daylight and been open and honest about it."
Nielsen's wife, however, has denied any involvement in the dealing drugs.
Both are being charged under Denmark's narcotics laws and, if found guilty, they could face a maximum sentence of 10 years in prison.
The couple's initial court appearance was held behind closed doors, despite the defendants' desire to have the case shared with the public.
"The public is aware of this case so there is nothing secret about it and he has spoken out about his business. There is also a documentary being made about him, so there is nothing to hide as far as he is concerned," Kaya said.
The attorney went on to state that Nielsen sells cannabis to help sick people, as well as to put pressure on the government to change its outlook on medical cannabis. His clients include those with cancer, sclerosis, and fibromyalgia.
Legalization of cannabis for medical and recreational purposes has been widely debated in Denmark in recent months. In August, the Region of Southern Denmark agreed to move forward on a plan that would see it become the first in the country to prescribe marijuana for medicinal use. Information Newspaper also reported over the summer that Health Minister Sophie Løhde is considering a four-year countrywide trial program.
Eighty-eight percent of Danes support the legalization of cannabis for medicinal use, according to a June Gallup poll. Other surveys have shown a narrow majority in favor of legalizing marijuana for recreational use.
In 2014, several Danish parties signed an agreement to earmark funding for "research projects on pain relief, including the use of medicinal cannabis." Although several political parties support the legalization of cannabis, the country's three largest parties remain opposed.
You can share this story on social media: