Medical cannabis sales soar in German pharmacies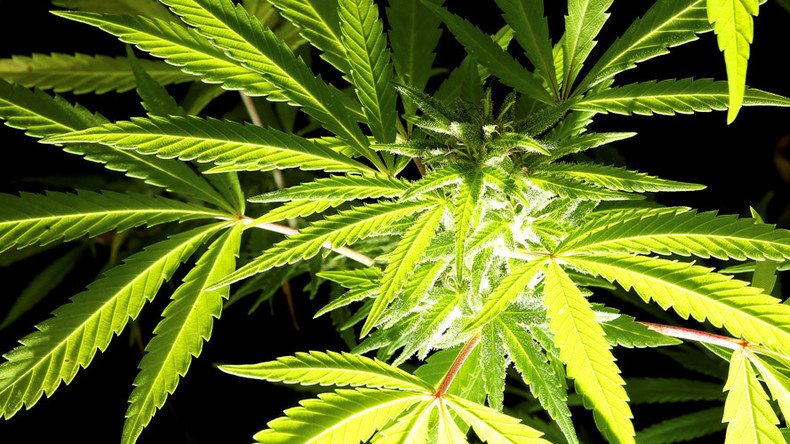 The sale of legally-bought weed has doubled in Germany for chronically ill patients, with politicians hoping to legalize more general medical marijuana usage by 2017.
In the first six months of 2015, some 33.8kg of the drug was sold to those with serious illnesses but the number shot up in the first half of 2016 to 61.8kg, according to a statement from the Federal Ministry of Health, the Local reports.
Though the health ministry did not provide a reason for the increase, the rise of licenses being granted for legal use has been cited as a link for the hike.
As of spring 2016, 647 patients were given permission to use medical cannabis products from pharmacies while the previous year, 424 permits were issued for doctor-supervised use.
Cannabis has been illegal in Germany but, after a court ruling in 2005, people with specific health conditions such as chronic pain were able to use the drug for self-therapy, but each case was assessed on an individual basis, according to the Local.
Health Minister Hermann Gröhe proposed a law in May to officially legalize cannabis for medicinal purposes and cover it through medical insurance.
The draft, which should be enforced by 2017, will allow more widespread use and easier access for cannabis.
Under the draft plan, the product would be grown under state supervision but will continued to be imported until the law is implemented.
In early 2015, Federal Drugs Commissioner Marlene Mortler announced reforms to let chronically ill patients have easier access to cannabis through their health insurance providers and vowed to have legislation in place by 2016.
Patients at the time were continuing to pay for expensive marijuana-based products from pharmacies as they were not covered by insurance.
Germany's Left Party has repeatedly criticized the government for not helping those who rely on cannabis, highlighting how 11 people died before their attempts to legally use the drug could be finalized.
READ MORE: Thousands rally in Berlin calling for legal pot in Germany
Days before, thousands of Germans marched through Berlin, calling on the government to legalize the use of marijuana for more medical conditions and to decriminalize possession of the drug.
You can share this story on social media: