​High Court: 100s of asylum seekers, torture victims CAN sue UK govt for illegal detention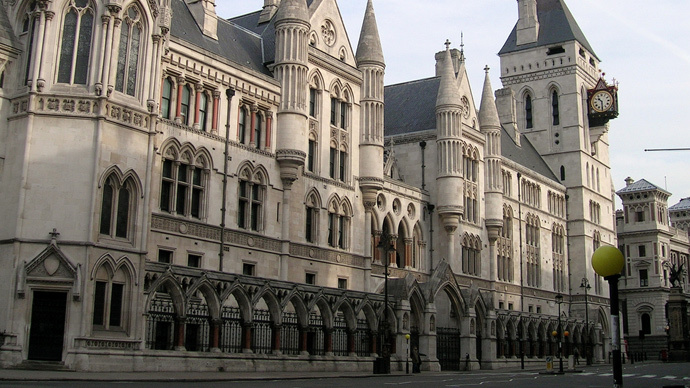 A landmark High Court ruling has paved the way for hundreds of torture victims who were illegally detained by the British government to sue the state for damages.
Asylum seekers who were forced to flee sexual violence and torture in their home countries waged a test case against Home Secretary Theresa May for imprisoning them in immigration detention centers.
The detainment of these asylum seekers was conducted in breach of UK regulations, which stipulate that torture survivors should not be detained. Nevertheless, swathes of traumatized torture victims who were seeking asylum in the UK were incarcerated under the state's fast-track (DFT) system.
Justice Blake, who heard the case, ruled in favor of the claimants. He found they are entitled to seek damages from the government for illegal detention.
Twenty-one people were awaiting the High Court ruling, but hundreds more vulnerable refugees who were unlawfully imprisoned may also now sue for damages.
'Tortured, disbelieved, locked up'
Lawyer Toufique Hossain, who represented the torture victims, said the ruling was a landmark victory.
"In these cases, our clients were detained on the fast-track system. They are torture victims, rape victims, victims of serious harm," he said.
"Our clients told the Home Office as best they could of their trauma through the Home Office's own internal system, which we now know clearly didn't work."
Hossain's clients represent many more who were also locked up and refused asylum. While some of these have been deported back to their home countries, others remain in detention.
READ MORE: 'Unlawful, structurally unfair' fast-track asylum system scrapped in Court of Appeal
Among the cases heard Friday was that of a Cameroonian gay man who was physically tortured and abused because of his sexuality. A doctor's assessment revealed he had sustained back problems as a result of the torture. He also had many scars.
The asylum seeker, who is suffering from PostTraumatic Stress Disorder (PTSD), was referred by a doctor for psychiatric treatment. Despite this, the Home Office rejected a request for his release and he was kept in a detention center for two weeks.
A lesbian woman from Cameroon, whose case was also heard, also suffered torture in her home country. She was physically assaulted, burned with a cigarette and had scars across her groin area. Despite this, she was illegally detained in the UK for over a month.
Another asylum seeker's case heard by the court was a political exile from Egypt. The man, who was a member of the Muslim Brotherhood, had been assaulted by prison staff in his home country. Despite this, he was unlawfully held in a UK immigration detention center.
Child detainees
Britain's Court of Appeal has recently suspended the controversial DFT system. It's estimated the policy was responsible for imprisoning thousands of asylum seekers annually as they fought to stay in Britain.
READ MORE: Children fleeing warzones illegally held in adult detention centers, investigation finds
The High Court ruled the process was unlawful on June 12, but put a "legal stay" on the decision, meaning the fast-track system remained in operation until government had exhausted attempts to appeal. Britain's Court of Appeal finally quashed this legal stay on June 26, making the system illegal.
In June, it emerged that vulnerable children who were fleeing warzones in the Middle East are being wrongly classified as over 18 and jailed in adult detention centers in the UK.
The government had previously outlawed child detention.
The shocking revelation was uncovered by the Bureau of Investigative Journalism's Maeve McClenaghan as the result of a three-month investigation.
A documented 127 minors have been wrongly classified as adults in UK detention since 2010, although lawyers say this figure could be the tip of the iceberg. This comes despite ex-Deputy Prime Minister Nick Clegg pledging an end to child detention in May 2010.