'Unlawful, structurally unfair' fast-track asylum system scrapped in Court of Appeal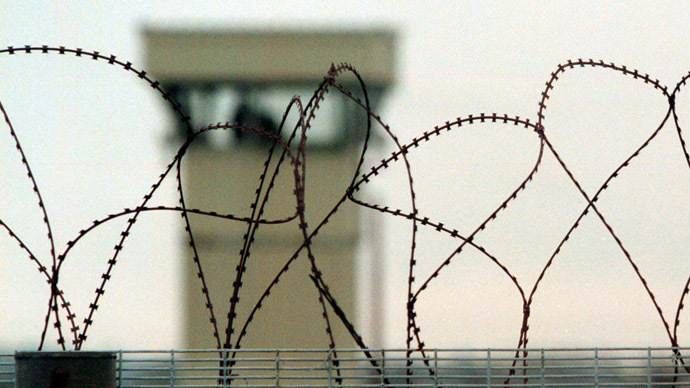 Britain's Court of Appeal has suspended the controversial detained fast-track (DFT) system, which imprisons thousands of asylum seekers each year while they appeal rulings.
The High Court ruled the process was unlawful on June 12, but put a "legal stay" on the decision, meaning the fast-track system remained in operation until government had exhausted attempts to appeal.
However, the Court of Appeal quashed the legal stay on Friday, ruling the DFT must end immediately.
The process was brought in a decade ago to accelerate legal hearings and appeals, while keeping asylum seekers in detention.
Lord Justice Sullivan ruled DFT must end immediately because if cases continued to be dealt with by the system, they could end up needing to be heard again, which would be a "very horrible waste of money."
The ruling follows a High Court decision that the highly controversial DFT, which is estimated to be keeping 300-400 asylum seekers in detention, is "unlawful" and "structurally unfair."
Detention in Action, a campaign group supporting detained asylum seekers, challenged the government in court over the legality of detained fast-track.
The government had argued DFT was fair because asylum seekers were entitled to appeal for a 10-day adjournment before a final decision on their case was made.
However, High Court Justice Nicol said this had a "very limited role" in ensuring a just outcome and therefore ruled the system was illegal.
READ MORE: 'Treat us like humans': Asylum seekers issue Harmondsworth hunger strike demands
In the High Court ruling, the judge said: "In my judgment the Fast Track Rules (FTR) do incorporate structural unfairness. They put the appellant at a serious procedural disadvantage.
"The appellant is always detained and, as is obvious, the fact of detention places additional obstacles in the way of achieving all that has to be done before a tribunal hearing.
"What seems to me to make the FTR structurally unfair is the serious procedural disadvantage, which comes from the abbreviated timetable and curtailed case management powers."
DFT was highlighted as an unfair system by a detained Pakistani asylum seeker RT spoke with earlier this year.
READ MORE: Yarl's Wood detainee reports better treatment since protests (VIDEO)
Chowdery (not his real name) told RT the detained fast-track system has "been discredited in the courts and must be abolished."
Responding to the Court of Appeals decision on Friday, Detention Action director Jerome Phelps said: "We are delighted that asylum seekers will no longer face a detained appeals process that is so unfair as to be unlawful.
"It is unfortunate that it has taken so many court rulings to finally suspend this deeply flawed process.
"People seeking protection from war and persecution deserve better from British justice. We hope that the government will take this opportunity to reflect and develop a different approach that is fair," he added.
You can share this story on social media: