Gay asylum seekers asked 'intrusive' sexual questions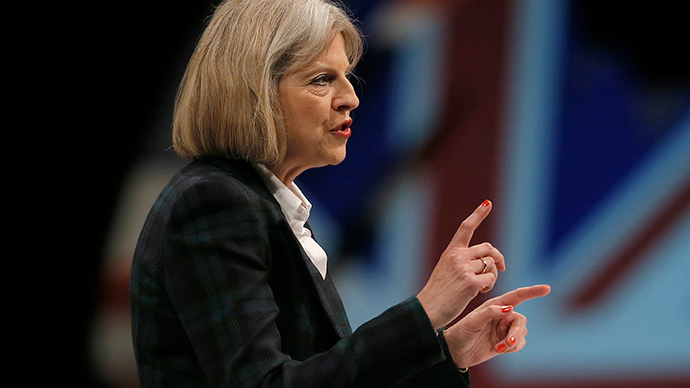 The Home Office must ban unacceptable questions in asylum interviews, which intimately question same-sex relationships and are too intrusive, the chief inspector of borders and immigration said.
John Vine claimed more than a 10th of gay and lesbian asylum seekers are subject to "intrusive or unsatisfactory" questions about their sex lives during Home Office interviews.
It "must ensure" caseworkers do not ask gay asylum seekers "sexually explicit questions," his report stated.
Questions include asking why a gay asylum seeker had to have sex every day when that was "not even normal in heterosexual relationships," the Guardian reports.
Another asylum seeker was asked whether he had had "less than 100" sexual partners. And a third asylum seeker was allegedly asked what he gets out of a relationship with a man that he cannot get in a heterosexual relationship.
Home Secretary Theresa May asked Vine to investigate the handling of gay and lesbian asylum seekers after the Observer published the transcript of an asylum interview, in which a Home Office employee had asked sexually explicit questions.
"None of the interviews in our sample contained sexually explicit questions of the type highlighted in the Observer article," said Vine. "We did, however, find some questions which, we considered, invited applicants to give sexually explicit responses that were likely to be irrelevant to their asylum claims."
"Other questions were either not relevant or appeared to be formulated to make claimants feel uncomfortable, for example by implying their sexual orientation was a deviance from a heterosexual norm."
"Don't ask gay asylum seekers sexually explicit questions." Sexuality is more than who you (want to) sleep with. http://t.co/K8fkQupxR4

— Senthorun Raj (@senthorun) October 23, 2014
According to Vine, about 10 percent of the 112 interviews of gay and lesbian asylum seekers asked such questions. However, "most asylum interviews complied with guidance" and the Home Office's training on asylum cases based on sexual orientation was considered "concise and clear."
According to the Observer article in February, a Home Office official asked a bisexual asylum seeker, "Did you put your penis into x's backside?" and "When x was penetrating you, did you have an erection? Did x ejaculate inside you? Why did you use a condom?"
READ MORE:1 in 6 Britons believe gay sex should be 'outlawed' – survey
Vine said there were clear Home Office regulations stating that such questions are never acceptable.
A spokesperson told the Guardian the department is applying measures to implement the recommendations, including a ban on sexually explicit questions.
"The chief inspector praised our guidance and training on handling sexual orientation claims, stating that it was clear and concise," she told the Guardian.
"We worked closely with organizations such as Stonewall, the UK Lesbian and Gay Immigration Group and the UN High Commissioner for Refugees to develop this training, which is now mandatory for all our caseworkers."