1 in 6 Britons believe gay sex should be 'outlawed' – survey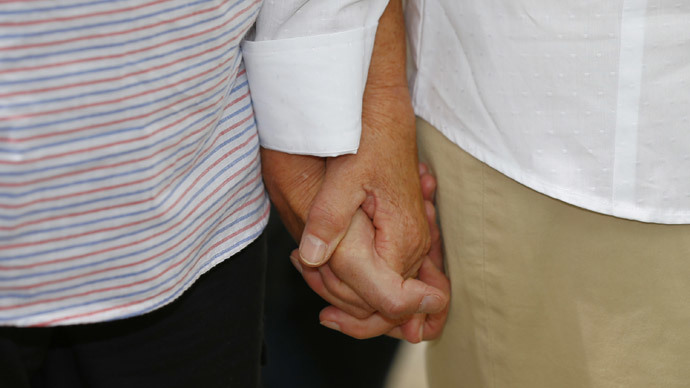 One in six Britons believe that gay sex should be made illegal, despite the UK passing the same-sex marriage bill last year, a new survey revealed.
The shocking figure comes from a survey carried out by The Observer, examining the sexual habits and behaviour of Britons today. Sampling 1,052 UK adults, the survey found that around 16 percent of people wanted homosexual intercourse to be outlawed by the government. Additionally, despite having one of the largest gay communities in the UK, more than 20 percent of Londoners surveyed were against gay sex.
However, the number of people against same-sex relations has fallen since the newspaper conducted its last survey in 2008, where 24 percent were against gay sex. More than 60 percent of Britons support same-sex marriage and the right for gay couples to adopt children, compared to just over half of respondents six years ago.
The survey also showed that Britons have a declining sex drive, with a rise in couples not having sex at all for over a month, while the average person now engages in intimacy four times a month, compared to seven times previously.
Britons are also less promiscuous or adventurous with their sex lives today compared to 2008. Less than a third of British people consider their sex lives exciting, although straight couples are less likely to have experimented in the bedroom compared to their homosexual counterparts.
That said, 22 percent of men admitted that they visited prostitutes, representing a 4 percentage point surge since 2008. The majority of men visiting prostitutes were between 25-34, with many respondents being young professionals.
While Britons might be having less sex, 72 percent of responding to the survey did say they were in stable relationships, which includes more than half of 16-24 year olds. However, while straight couples had an average relationship length of 17 years, in contrast, homosexuals in stable relationships had an average of five years.
You can share this story on social media: