UK foreign secretary calls Gaza crisis 'intolerable' amid growing criticism of Cameron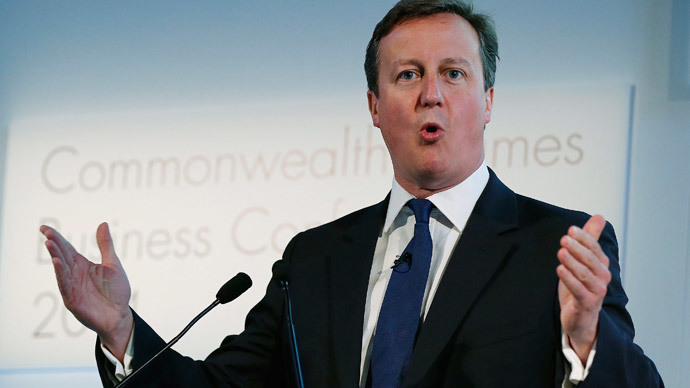 ​As British Foreign Secretary Philip Hammond condemns the situation in Gaza as "intolerable," Prime Minister David Cameron's "inexplicable silence" on the matter is arousing widespread criticism from the public and establishment alike.
Israel launches ground incursion in Gaza Strip LIVE UPDATES
Opposition Labour Party leader Ed Miliband has been accusing Cameron of staying silent, as Downing Street shot back with accusations that Miliband is "playing politics." However, with worldwide protests condemning Israel – including in London – the British government seems to be waking up to the idea that it's being accused of indifference, all while its own divisions are becoming public.
The massive row between Miliband and Cameron had prompted Hammond's comments to the Sunday Telegraph. Hammond's remarks are the government's strongest since the start of Israel's bloody operation Protective Edge in early July.
Saying that he had received thousands of angry emails from people expressing horror at Israel's actions, Hammond called the Gaza situation "simply intolerable," and said it threatens to lead to more anti-Semitism in the UK.
He called the situation "an endless loop of violence" and added that while "Israel has concerns and Hamas has concerns… we cannot allow them to stand in the way of a humanitarian ceasefire. We have to get the killing to stop."
Hammond further called for "rapid talks" between the warring sides.
The foreign secretary tried to deflect criticism of Cameron's government by saying how "the British public has a strong sense that the situation in Gaza is simply intolerable" and that the Conservative leadership agrees with this assessment at a time when the death toll in Gaza has topped 1,700.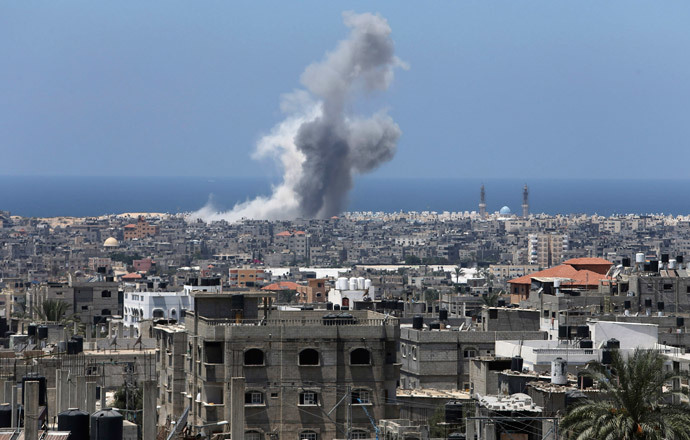 Tel Aviv's own casualties stand at 64 soldiers and three civilians – its biggest loss since the 2006 war with Lebanon.
UN relief agency spokesman bursts into tears over deaths of Palestinian children
On Saturday, tensions in the UK government escalated as Miliband broke protocol by publicly criticizing Cameron's stance – which would normally go against the norm of presenting a unified non-partisan front on foreign policy. While siding with the PM on the issue of Hamas being a "terrorist" group, Miliband lashed out at Cameron, saying that he was "wrong not to have opposed Israel's incursion into Gaza. And his silence on the killing of hundreds of innocent Palestinian civilians caused by Israel's military action will be inexplicable to people across Britain and internationally."
Downing Street promptly responded by saying that the government was "shocked" at Miliband's alleged misinterpretation of Cameron's stance.
Deputy Prime Minister Nick Clegg, leader of the Conservatives' junior partners in government, the Liberal Democrats, also chimed in with criticism of Israel, calling its attacks on the occupied Palestinian territories "disproportionate," when compared to the Hamas rockets that hardly ever make it to their targets in Israel.
The closest Cameron came to reflecting public unease over Gaza was when he told the House of Commons that he had "grave concern" at the deaths, but added that Israel had a right to defend itself, and accusing Hamas of being the instigator of the crisis.
Projected protest: Pro-Palestine group beams flag on to Parliament
These disagreements in the government come just as a pro-Palestinian group projected the Palestinian Authority flag onto the Houses of Parliament, repeating their call to "free" the territories and impose sanctions on Israel.
The British public at large has also been protesting continuously across central London, as it joined major cities worldwide in their condemnation of Israel's actions.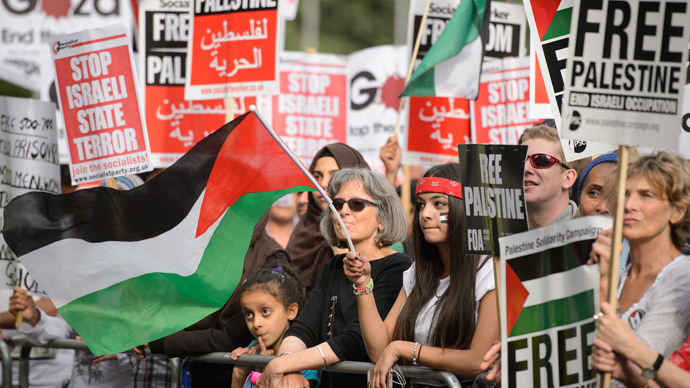 You can share this story on social media: