IOC strips four Eastern Europeans of 2004 Olympic medals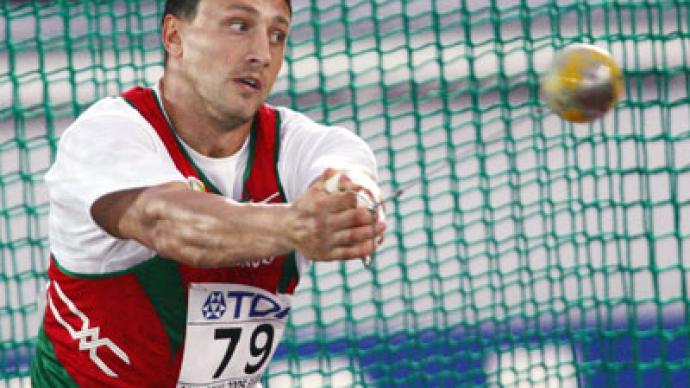 Once hailed as heroes of athletic perseverance, they have now been shamed as the International Olympic Committee (IOC) stripped four athletes of their Athens 2004 Summer Olympic medals after they tested positive for steroid use.
In a surprising twist of fate, all come from post-Soviet countries. Shot-put gold medalist Yuriy Bilonog of Ukraine lost his zenith of pride, alongside hammer throw silver medalist Ivan Tsikhan of Belarus. Bronze medalist shot-putter Svetlana Krivelyova of Russia and discus thrower Irina Yatchenko of Belarus also lost their medals.The IOC announced that Tsikhan and Yatchenko tested positive for methandienone, an anabolic steroid, while traces of oxandrolone, also an anabolic steroid, were found in samples from Bilonog and Krivelyova. Now the International Association of Athletic Federations is entrusted to get back the four medals from the athletes so that the IOC can re-rank performances from the Athens Games.What is unfortunate news for some is great for another, as American Adam Nelson, who finished second in the shot put contest, will move up to gold.The World Anti-Doping Agency (WADA) strongly condemns the use of controlled substances in sports. "Athletes who cheat by using doping substances must understand that just because they get away with it one day, there is a very good chance that they will be caught in the future," WADA President John Fahey said in a statement. "The retesting and subsequent decisions of the IOC are proof of that."The Athens Games previously recorded 26 doping cases and revoked the prizes of six medalists, including two gold winners. Beginning in 2004, the IOC keeps samples from each athlete for eight years to allow technological breakthroughs in substance detection methods. Last year, the Committee reanalyzed about 100 samples from athletes who competed at Athens.
You can share this story on social media: