Belarus shot putter Ostapchuk stripped of Olympic gold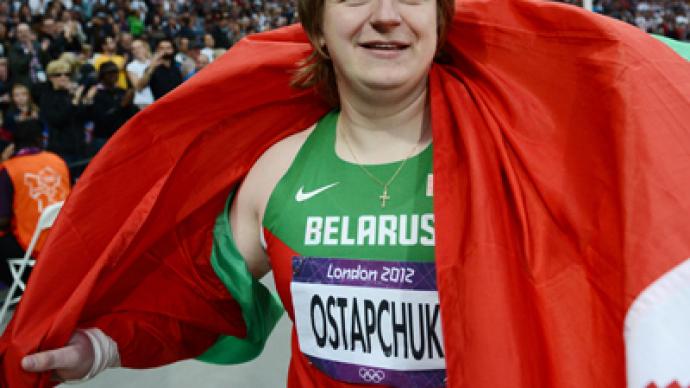 Russia's Evgeniya Kolodko saw her Olympic shot put bronze turn into silver after Nadzeya Ostapchuk of Belarus was deprived of her London gold for doping.
According to the International Olympic Committee, Ostapchuk was tested before and after the shot put event on August 6, with both samples returning positive.
Traces of metenolone anabolic steroid were discovered in the blood of the 31-year-old athlete.   
The Belarusian's disqualification means Valerie Adams of New Zealand takes gold, Kolodko picks up silver, while the bronze goes to fourth-place finisher Gong Lijiao of China.
Ostapchuk became the first athlete to be stripped of a medal at the London Games, with the announcement coming just hours after the Olympic flame was extinguished at the closing ceremony.
Belarus will also lose three places in the Olympic medals count, moving to 26th position (2 gold, 5 bronze, 5 silver).
You can share this story on social media: