'They both know they have a unique opportunity' – Jose Mourinho on Spurs v Ajax
Jose Mourinho says Ajax and Tottenham know they have a "unique" opportunity to reach the UEFA Champions League final, as the pair prepare to meet in London on Tuesday night.
Spurs and Ajax are both surprise packages in this year's tournament, having seen off more fancied rivals on their way to their semi-final match-up.
In Ajax's case, the young Dutch masters sent holders Real Madrid packing in the last 16 before dumping out Juventus and Cristiano Ronaldo in the quarter-finals.
READ MORE: Ajax dump Juventus and Ronaldo out of Champions League as Dutch giantkillers do it again
Spurs upset Premier League leaders Manchester City in a thrilling last eight tie that went down to away goals, setting up the clash with Ajax.
Speaking to RT in his role as a pundit after the last round of games, two-times Champions League winner Mourinho spoke about how he masterminded Manchester United's defeat of Ajax in the Europa League final two seasons ago.
Also on rt.com
WATCH: Jose Mourinho on how to stop Champions League sensations Ajax
But he also gave his thoughts on how he sees the semi-final panning out between Spurs and Ajax, the first leg of which is at Tottenham Hotspur Stadium on Tuesday night.
"I think until this moment, nobody really, I don't like the word feared, but nobody really respected [Ajax], they let them play with the qualities they have," Mourinho said of the Dutch side's remarkable route to this stage.
"They have fantastic young players, with a little bit of the experience they didn't have a couple of years ago… Daley Blind and [Dusan] Tadic, not just from the tactical point of view, but the mental point of view. Daley, a very experienced boy.
"They are solid, they have their philosophy, they play with this fantastic positive attitude. Until now, they played against obviously two giants, Real Madrid and Juventus," he added.
"I think don't think at any moment they felt any pressure, any responsibility, they just went there to play the way we want to play, the way we like to play, the way we are good at, and they felt even more comfortable away from home after not very good results at home.
"A fantastic run, it doesn't matter what happens in the semi-finals, I think they are no doubt the star of the competition as a team."
Also on rt.com
Dutch delight: Why Ajax's remarkable Champions League run is so welcome
Mourinho hailed "top-class" Ajax defender Matthijs de Ligt, who despite being just 19 is the club captain and defensive rock, as well as giving credit to Ajax manager Erik ten Hag's "amazing work" in getting his team this far.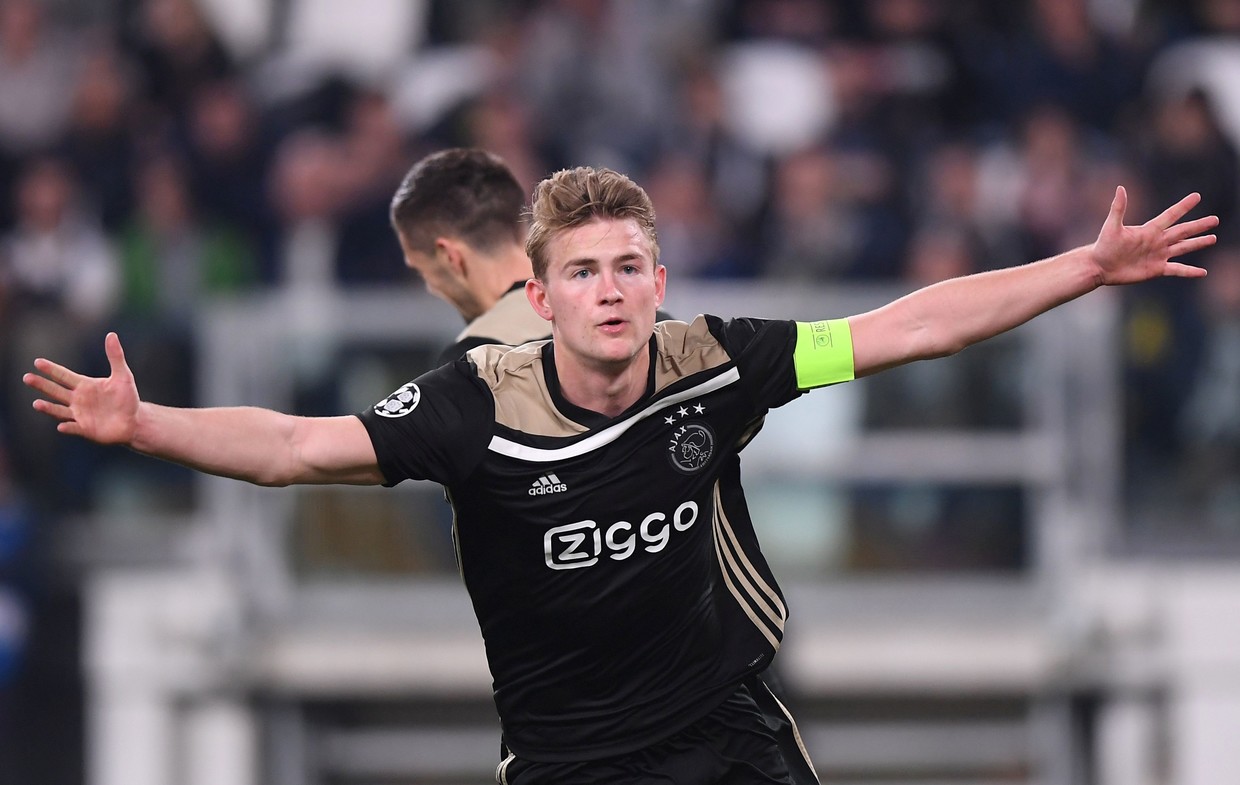 Tottenham boss Mauricio Pochettino, meanwhile, will continue to struggle with absences from his squad, as star striker Harry Kane remains injured, while the hero of the Man City second leg, Son Heung-min, is suspended for Wednesday's first leg.
Also on rt.com
Son Heung-min: 5 things you need to know about S. Korean star who fired Spurs into UCL semis
Mourinho said that the tie was '50-50', and that both sets of players, managers, and fans would be dreaming of a chance that might not come around again any time soon.
"I think they both, as clubs, as managers, as players, even as fans, they know that they have a unique opportunity in their lives to play the final. In the beginning of the competition, people could not predict Ajax or Tottenham to play the final," Mourinho said.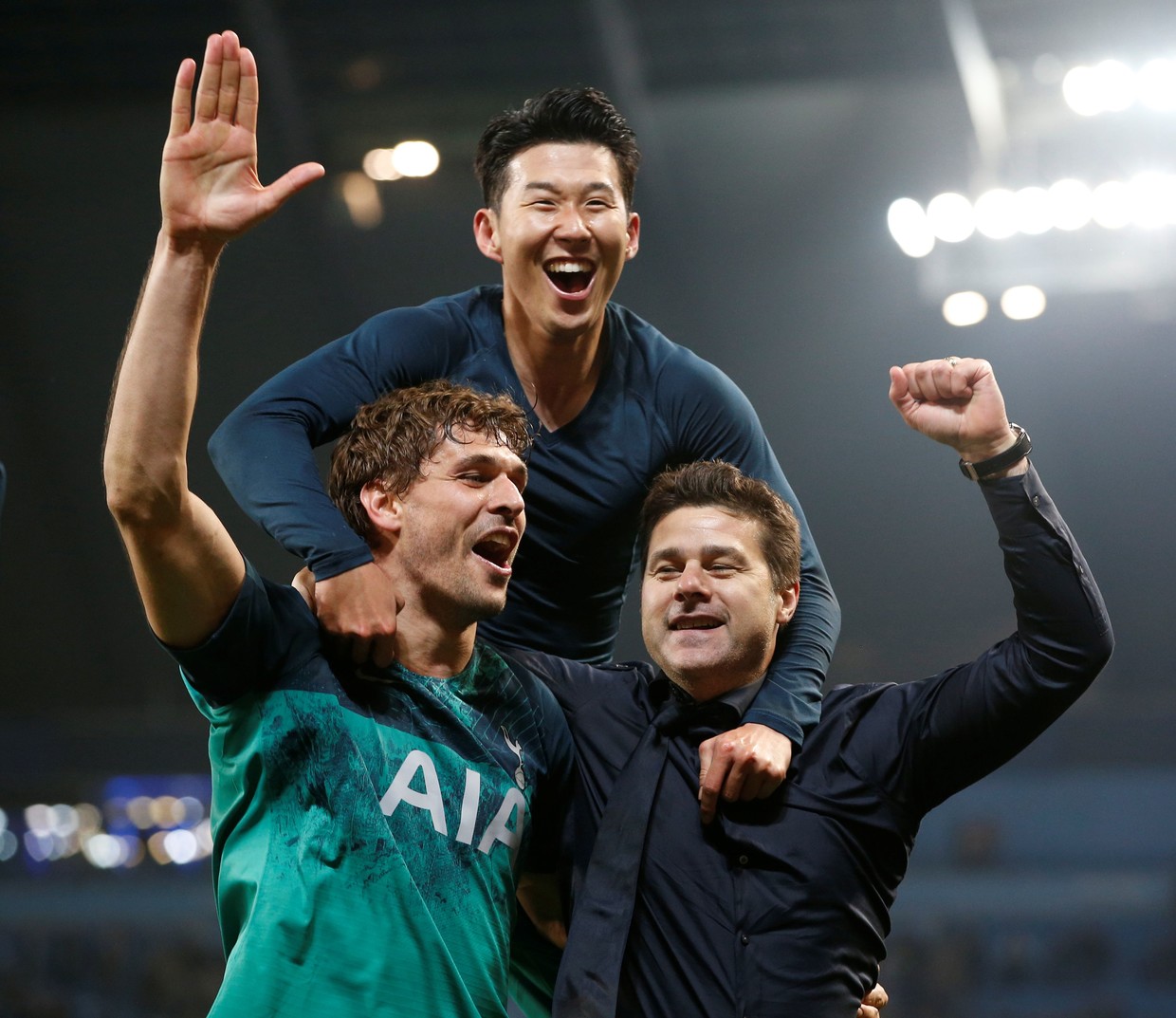 "And now one of them is going to play the final. And I think in this moment, Tottenham dreams about it, Ajax dreams about it, and they have reasons to dream about it. Ajax the giantkillers, Tottenham, we can't say the giantkillers, because [Manchester] City… no tradition of success in the Champions League, but they are the top team in country, and they beat them too.
"So again, 50-50.
"I wouldn't be surprised if Ajax or Tottenham won the Champions League. OK, I would be a little bit surprised, but I wouldn't be in shock. Because they are in the semi-finals, one of them will go to the final, and the final is the final, it's 90 minutes, it's the game of a career," the Portuguese added.
Also on rt.com
PSG & Man City: Why are Arab petrodollars failing to fuel European success?
Mourinho will be offering his thoughts on Tottenham versus Ajax and this week's other semi-final first leg, Barcelona versus Liverpool, in 'On the Touchline with Jose Mourinho' on RT on Thursday.
Be sure to tune in for all the reaction and analysis of Europe's top club competition.