PSG & Man City: Why are Arab petrodollars failing to fuel European success?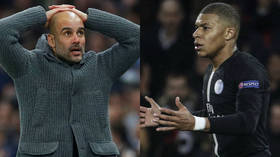 The mood among the Paris Saint-Germain players on Sunday as they celebrated their Ligue 1 title was as raucous as would be expected.
PSG's Ligue 1 triumph had been inevitable for weeks – if not months – but it was officially sealed earlier that day, when nearest challengers Lille could only manage a goalless draw at Toulouse.
With their sixth title win in the past seven seasons secure, PSG duly marked the occasion by sweeping aside Monaco 3-1 at the Parc des Prince.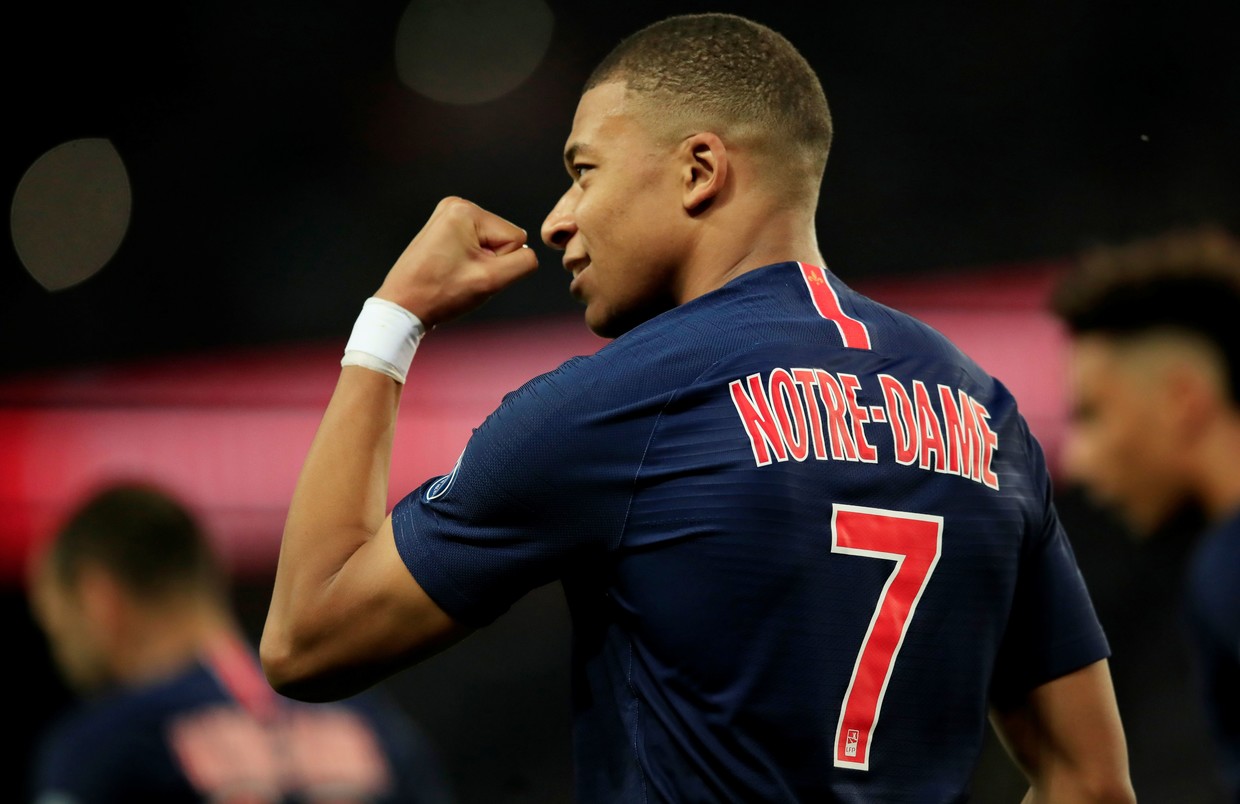 The champagne flowed, a shirtless Neymar and Kylian Mbappe were filmed embracing, and Dani Alves – ever the entertainer – even took an impromptu swim, splashing around the floor of the dressing room as teammates drenched him in water.
After the game, PSG's chairman Nasser Al-Khelaifi – part of the Qatari investment group which has poured well over $1 billion into the club in recent years – said: "Ligue 1 is the flagship event of a triumphant country at the top of the football world last summer.
"To say this is enough to point out the great importance we will always give to the titles won in this very great football nation of France."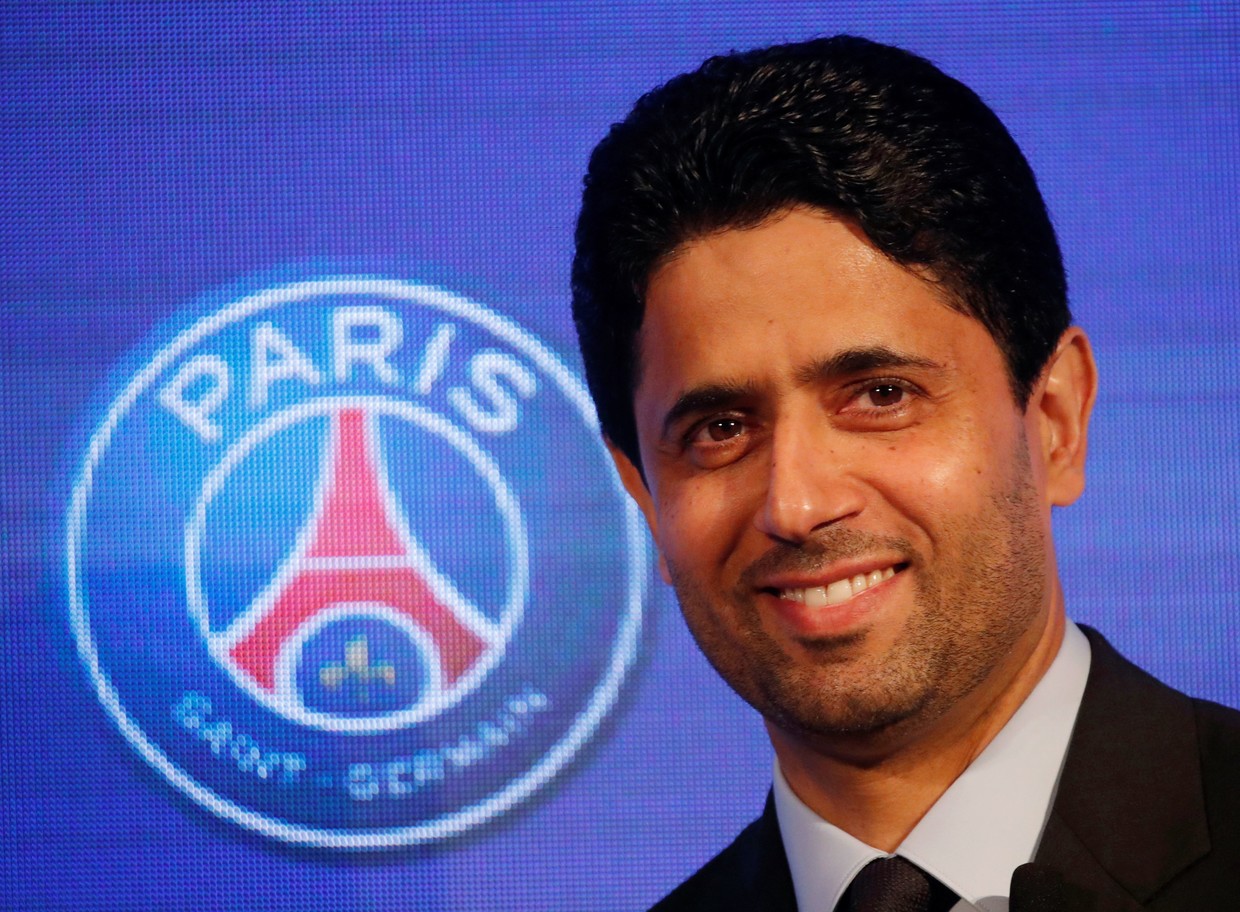 But as the champagne corks popped in the dressing room and the mood appeared bubbly, there was the nagging notion that this was another season tinged with failure for the hugely ambitious French club.
Despite claims otherwise, home success is no longer the yardstick by which head coach Thomas Tuchel and his galaxy of stars are judged; instead, that measurement is now the Champions League, where PSG again fell short this season, suffering a shock last 16 exit to Manchester United.
Also on rt.com
Manchester United stun PSG in Paris to reach Champions League quarterfinal
Over in England, it's hard to escape the parallels with another club backed by billionaires from the Middle East.
Manchester City are currently locked in an exhilarating Premier League title battle with Liverpool, and lie two points behind their rivals with a crucial game in hand at Manchester United on Wednesday.
The Premier League is unquestionably far more competitive than its French equivalent, and City retaining the title against such impressive rivals as this season's Liverpool team would be a remarkable achievement for Pep Guardiola's men.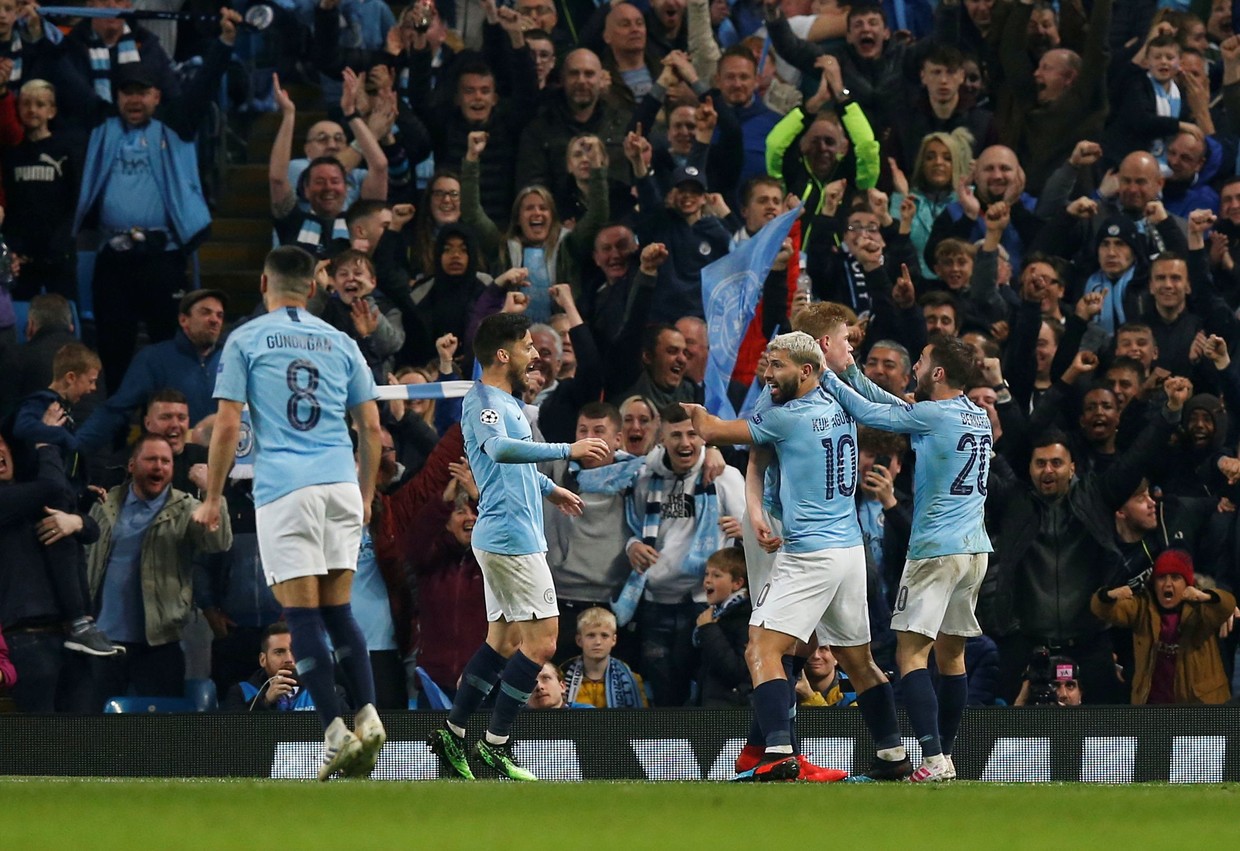 There would no doubt be a similar statement from City's wealthy backers as to that from PSG's owners, and the Manchester club's sponsors may even release another cringeworthy video in honor of their achievement.
But even if City do prevail and win a second title in succession, there would – as with PSG – be the nagging doubt that the bar is now set higher for Guardiola's remarkable team, and that it now lies with European glory.
On that front, City have again fallen short this season, being dumped out of the Champions League in the quarter-finals following an incredible second-leg game against Tottenham Hotspur.
READ MORE: Spurs knock out Man City on away goals after seven-goal Champions League thriller
So, flush with petrodollars, why have both City and PSG flourished domestically while failing to convert that into Europe success?
TWO CLUBS FUELED BY GRAND AMBITIONS
First, it's important to consider the staggering amounts invested in City and PSG by their Middle Eastern benefactors which have set expectations so high.
Man City are ultimately owned by Sheikh Mansour bin Zayed al-Nahyan of the Abu Dhabi ruling family, who bought the club for £150 million in 2008.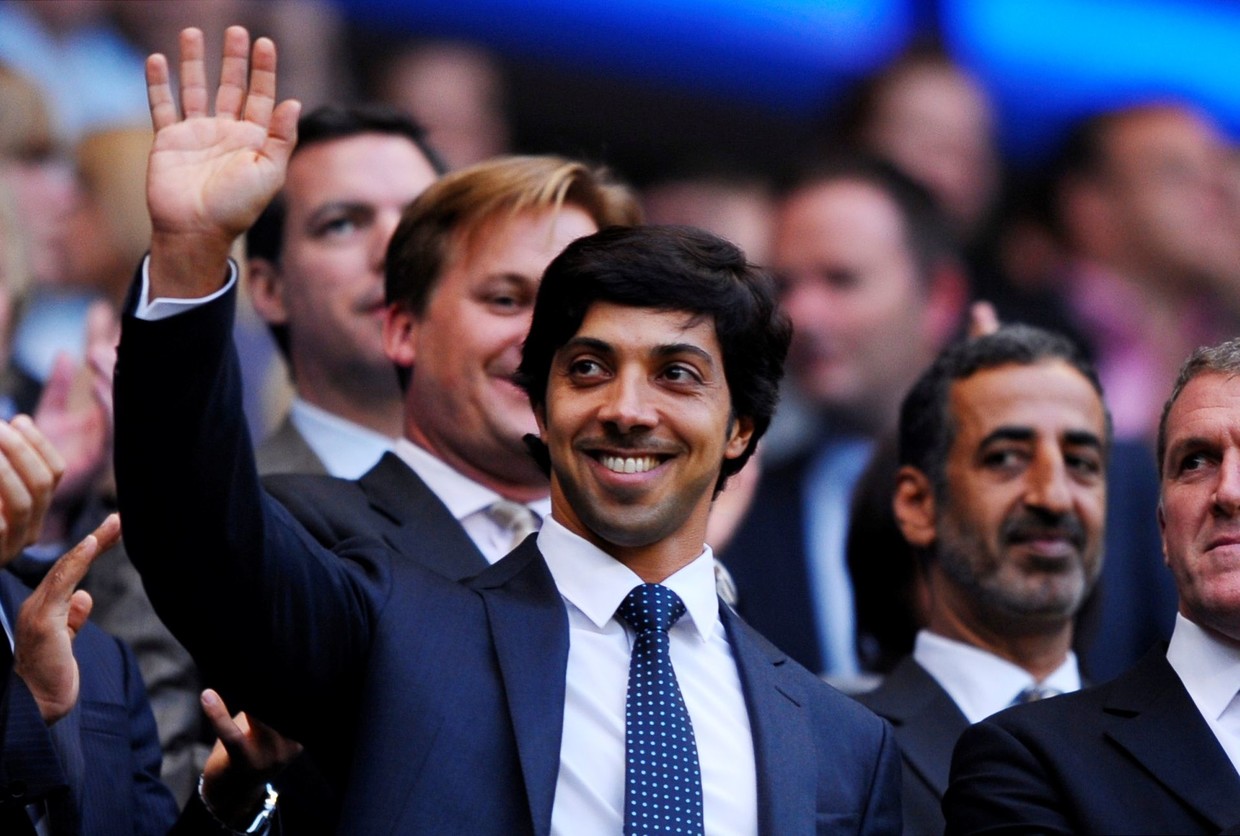 Since then, the owners have pumped £1.3 billion (U$1.7 billion) directly into the club, according to official accounts last year.
Much of that has gone on acquiring the expensive playing personnel that Guardiola has at his disposal, but large sums have also been invested lavishly on developing the club's training and youth team infrastructure, as well as a portfolio of seven clubs around the world.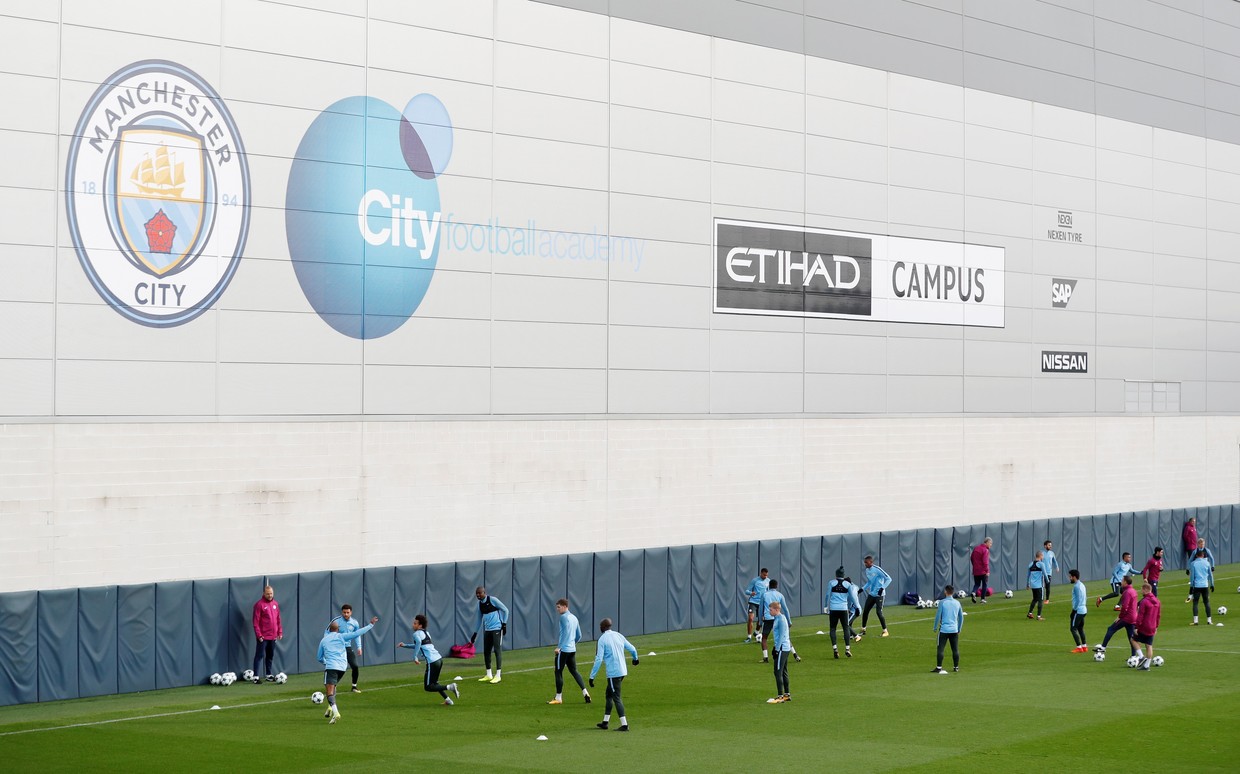 The amounts for PSG make similar reading.
Since being purchased by the Qatar Investment Authority (QIA) under Nasser Al-Khelaifi in 2011, they have spent more than €1 billion (US$1.13 billion) on players alone – including the two most expensive players in the history of the game: Mbappe, who signed for €135 million from Monaco, and Neymar, who arrived for €222 million from Barcelona.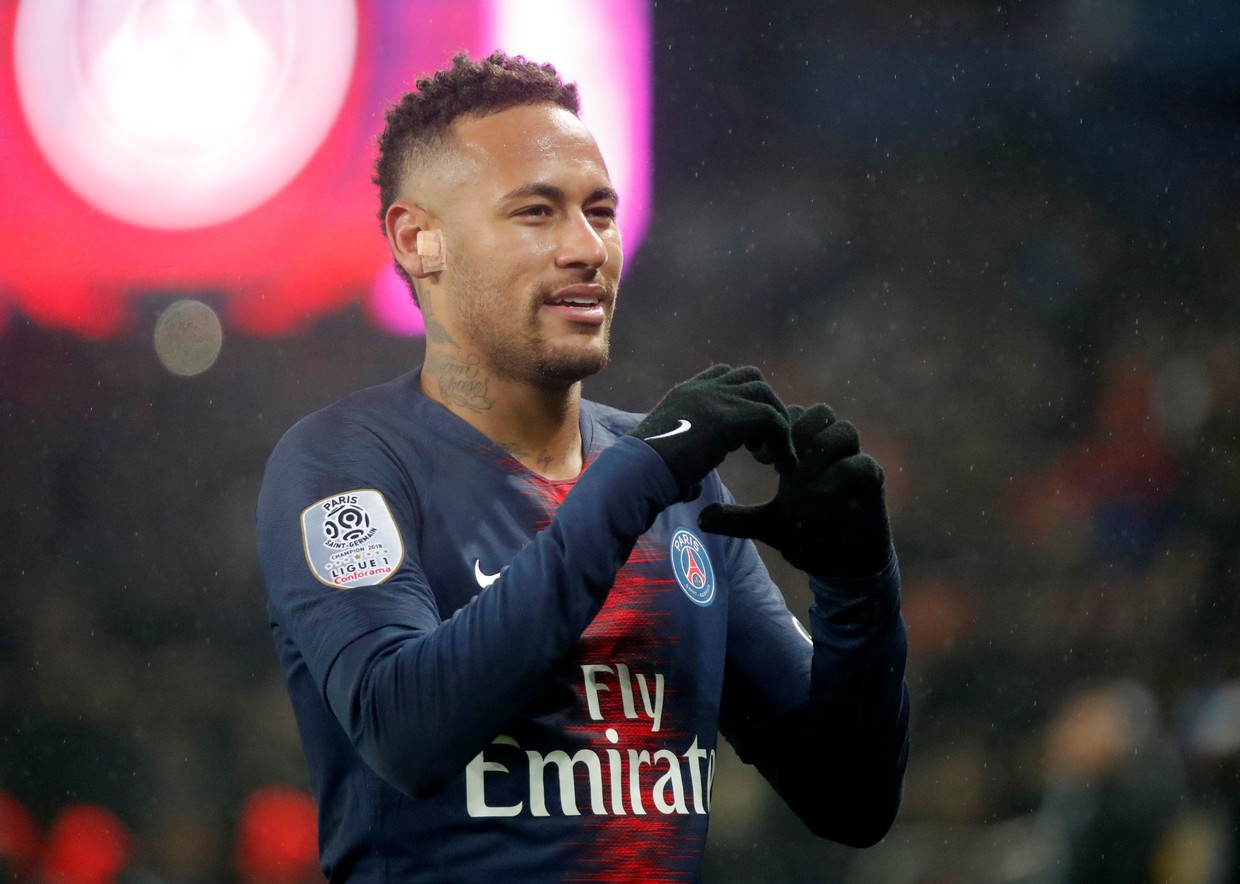 The huge outlays from PSG's and Man City's respective Qatari and UAE owners can be explained in various ways.
The most idealized of these may be a genuine love of football, and taken as part of efforts to develop interest in the game in their home countries (Qatar will host the World Cup in 2022).
Somewhat more cynically, there is the need for their incredibly wealthy patrons to acquire an expensive new plaything to show off – something not exactly new in European football.
Digging even more deeply, it could be seen as a wish for important figures in Qatar and the UAE to acquire the 'soft power' or 'cultural capital' that ownership of important sporting institutions in France and England would bring.
READ MORE: FIFA boss keen on 48-team World Cup for Qatar 2022 – but what are the problems?
There is also the added dimension of the rivalry between these two Gulf states, with Qatar being subjected to a blockade by its Gulf rivals including the UAE since 2017, ostensibly over its links to Iran and claims that it has sponsored terrorism.
In that context, the rivalry has now been superimposed (even if not overtly) upon top-level European football – a kind of proxy theater where the one-upmanship can further be applied.
It would surely be a fillip for the bragging rights of the state, should one of its expensive playthings be the first to win European football's top prize under their stewardship.
CRAVING CHAMPIONS LEAGUE GLORY
City and PSG are, of course, not alone in spending vast sums in the modern game, but they are the most ostentatious example of this.
Indeed, their outlay has not escaped the attention of the footballing authorities, amid allegations – which both deny – that they have breached UEFA's Financial Fair Play (FFP) rules in recent years.
The investment in both cases has translated into trophy-laden recent seasons domestically.
PSG have won league and cup titles galore, being crowned Ligue 1 winners in 2013, 2014, 2015, 2016, 2018, and now this season.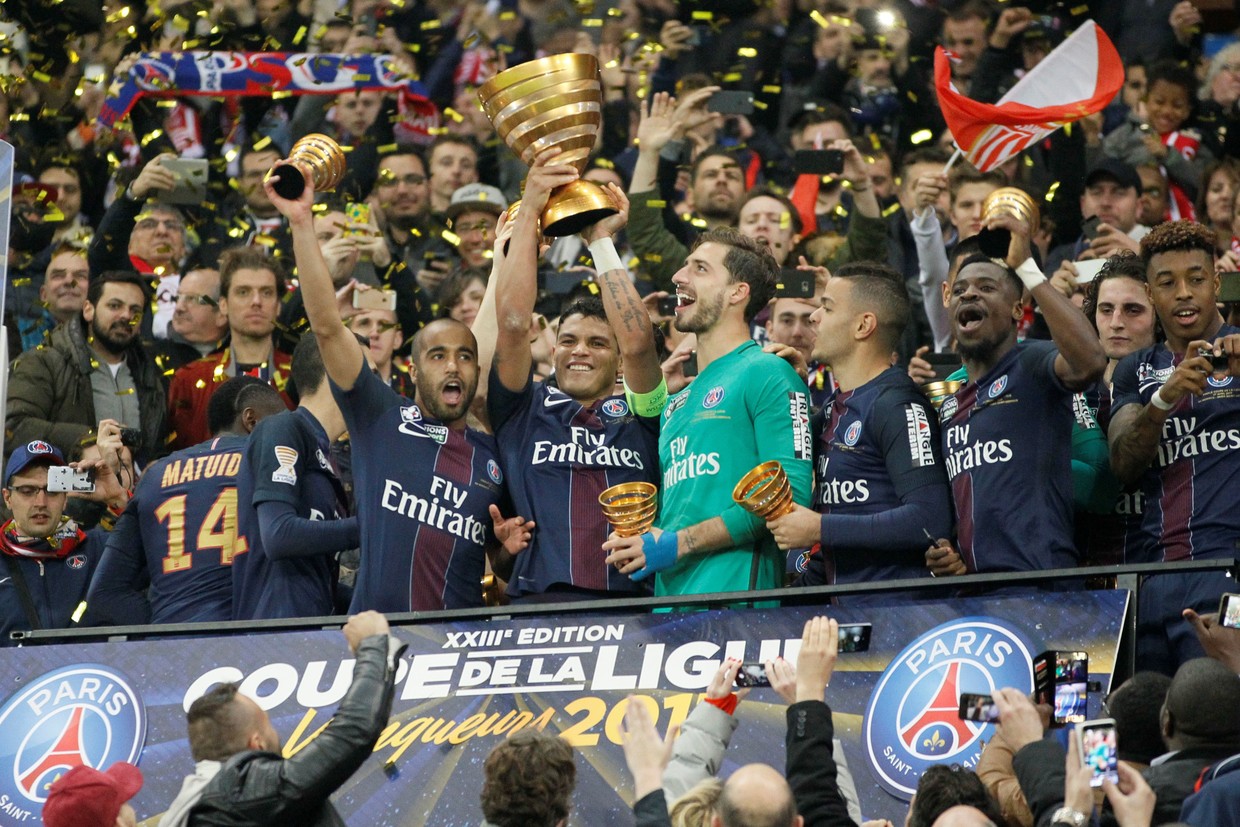 In the far more competitive landscape of English football, Man City ended their more than 50-year wait for a top-tier title in 2012, before winning the Premier League again in 2014 and last year under Guardiola.
Added to that are FA Cup wins in 2011 and League Cup wins in 2014, 2016, 2018 and 2019 under the current owners.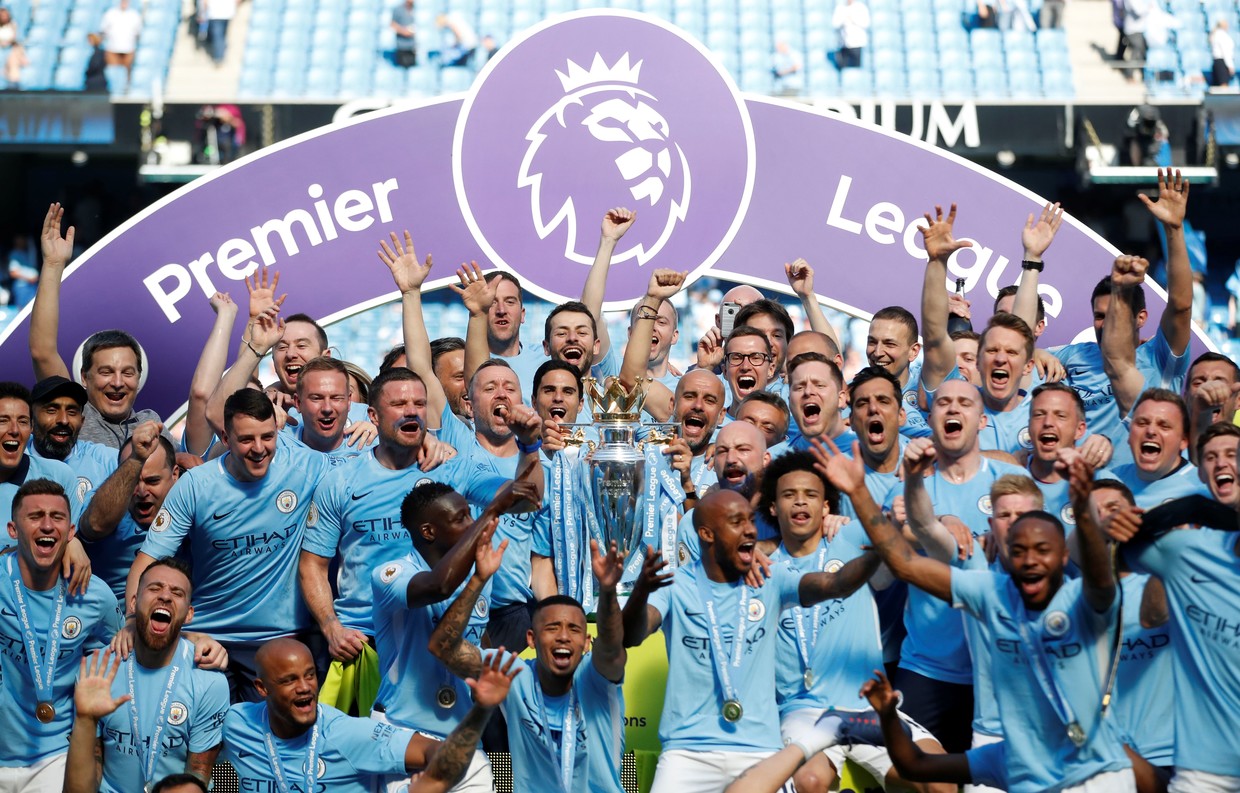 Indeed, if you asked City fans what they craved more – Premier League success and the chance for bragging rights over the likes of Manchester United and Liverpool, or Champions League glory – many would plump for domestic silverware.
But in the Champions League, both City and PSG have failed to hit the heights many would expect.
Since their wealthy Qatari owners took over, PSG have never gone beyond the Champions League quarter-finals, getting knocked out at that stage four times and losing in the last 16 on three occasions.
For City, the stats make similar reading in their age of financial abundance; they have reached the semi-finals once (in 2016), while exiting in the quarter-finals twice and the last 16 three times.
'TEENAGERS'
The simplest explanation would be that Europe is as stocked with excellent teams at the highest level as it has ever been, and that PSG and Man City have often suffered from fine margins in defeat.
Guardiola and Co. fell agonizingly short this season as they went out on away goals to Premier League rivals Tottenham in a helter-skelter tie that was ultimately decided when a Raheem Sterling goal was disallowed in injury time of the second leg.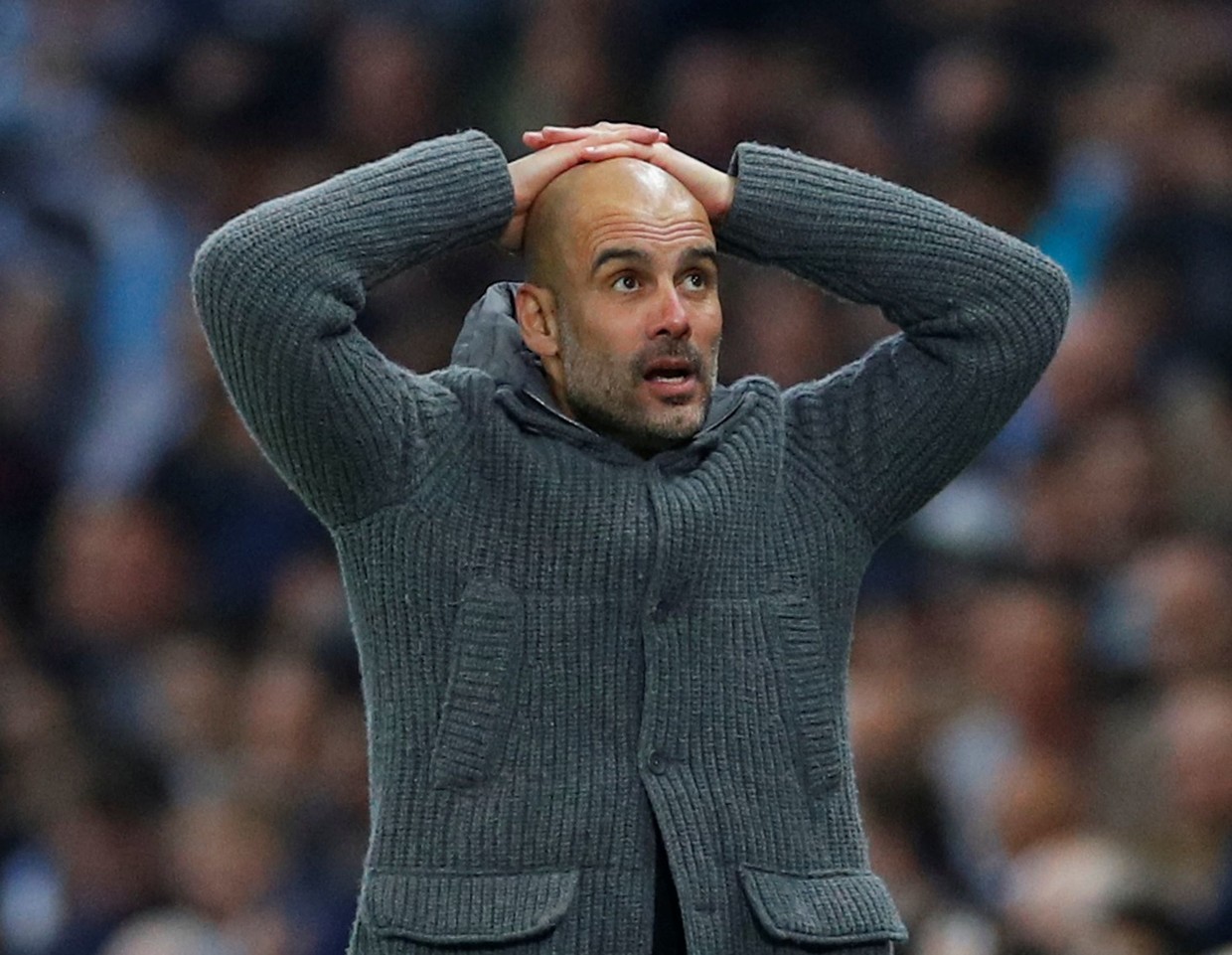 PSG this season were guilty of simply not turning up in the second leg against Manchester United, throwing away a 2-0 first leg cushion at home in a tie that they looked destined to progress from.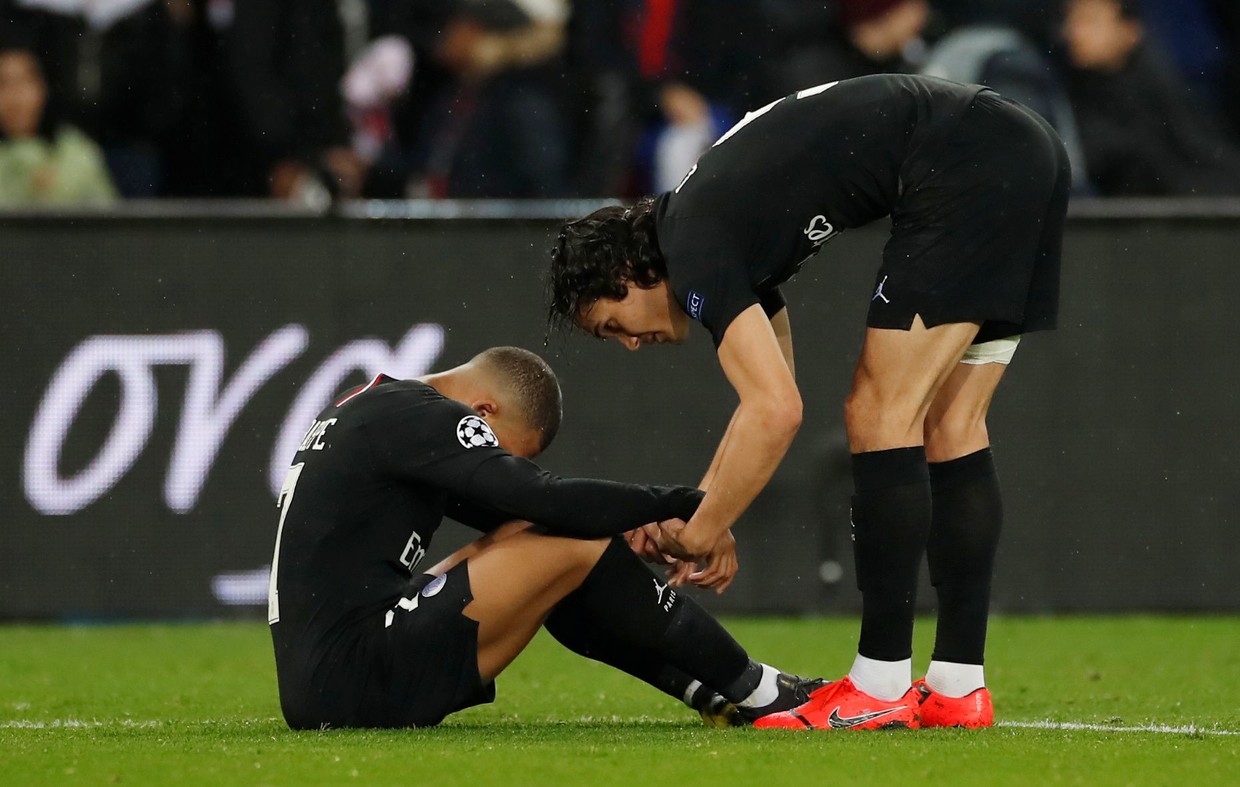 It's telling to look at the clubs who have won the Champions League since 2008, when Man City's Abu Dhabi owners jetted into town.
Cross-city rivals Manchester United won the title in 2008, and it has subsequently been lifted by Real Madrid (four times), Barcelona (three times), Bayern Munich, Chelsea, and Inter Milan.
While those clubs all had exceptional players and in most cases managers to match – as well as huge coffers – what separates most of them is that they have long-established pedigree at the very top of the European game.
The likes of Barca, Real, Man United and Bayern have an intangible essence of European glory stitched into the fabric of their clubs, despite players and managers coming and going.
This is not something that can be bought or sold, but is rather the kind of thing that can seep into to a club, and be drawn upon as an additional advantage when all other factors may be equal.
City manager Guardiola even alluded to this inherited experience on the biggest stage earlier this season, when he said his team were still "teenagers" in terms of their Champions League development.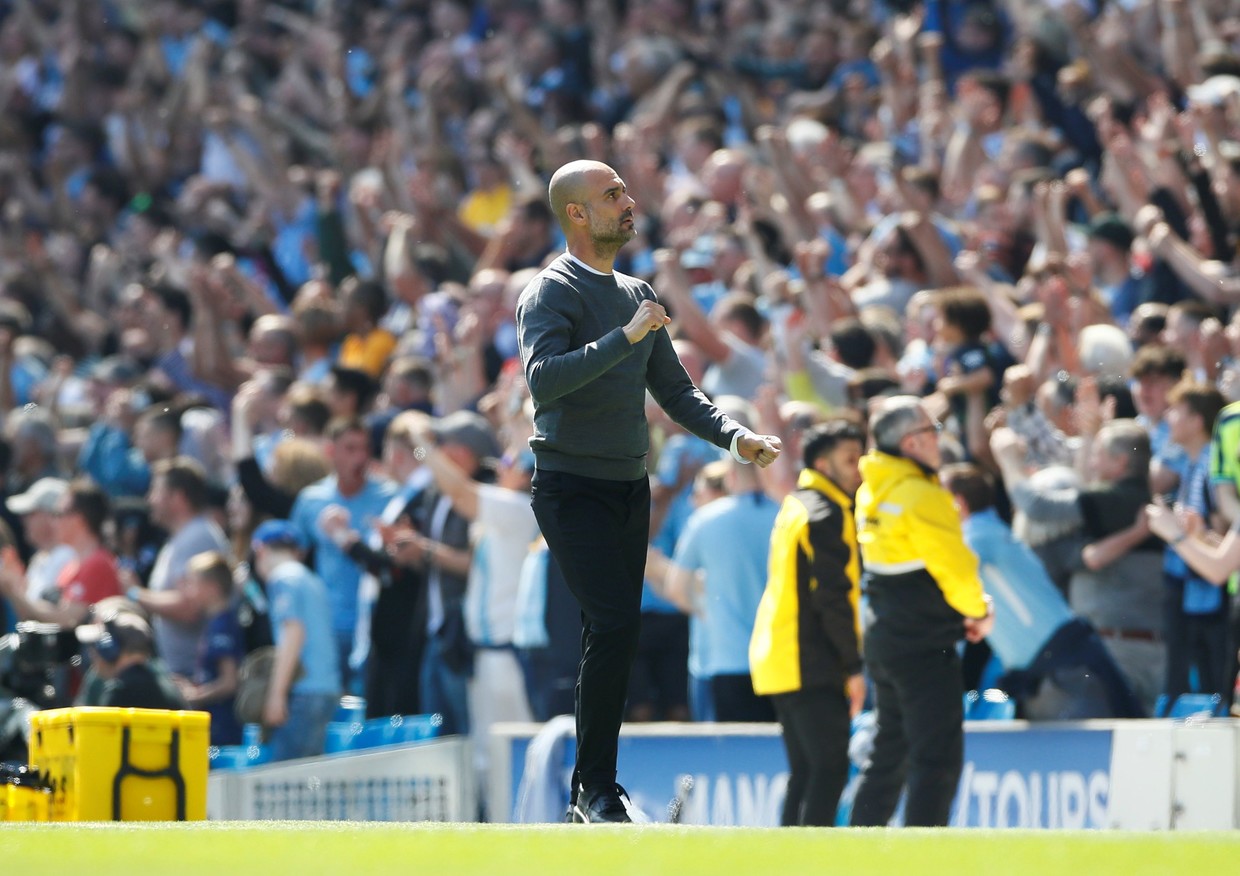 "To compare with those [big] teams, one silverware doesn't change it," the Spaniard said. "We are teenagers in this competition. We want to win it, we push ourselves. The best way is to feel this kind of pressure."
Since that statement, City's "teenagers" have suffered yet more growing pains with the quarter-final defeat against Spurs – themselves strangers to the business end of the top level of European football.
THE WAITING GAME
One example to look towards for both teams may be the case of Chelsea, where big cash from another source, Russian billionaire Roman Abramovich, initially oiled the wheels of domestic success while frustration ensued in Europe.
Eventually, Champions League success came for the London club in 2012, a season when they were struggling domestically and had the unlikely saviour of Roberto Di Matteo in the dugout.
Far from playing their best football in the competition, they nonetheless held their nerve to clinch a penalty shootout win against Bayern Munich in the final.
It was nine years since Abramovich had bought the club, and followed three Premier League titles.
In that case, money was followed by a steady learning curve in Europe before the stars ultimately aligned.
Amid his PSG's league title celebrations this weekend, coach Thomas Tuchel alluded to something similar, urging the club to be patient regarding Champions League success – and pointing out that others such as Italian giants Juventus are also enduring long-term suffering.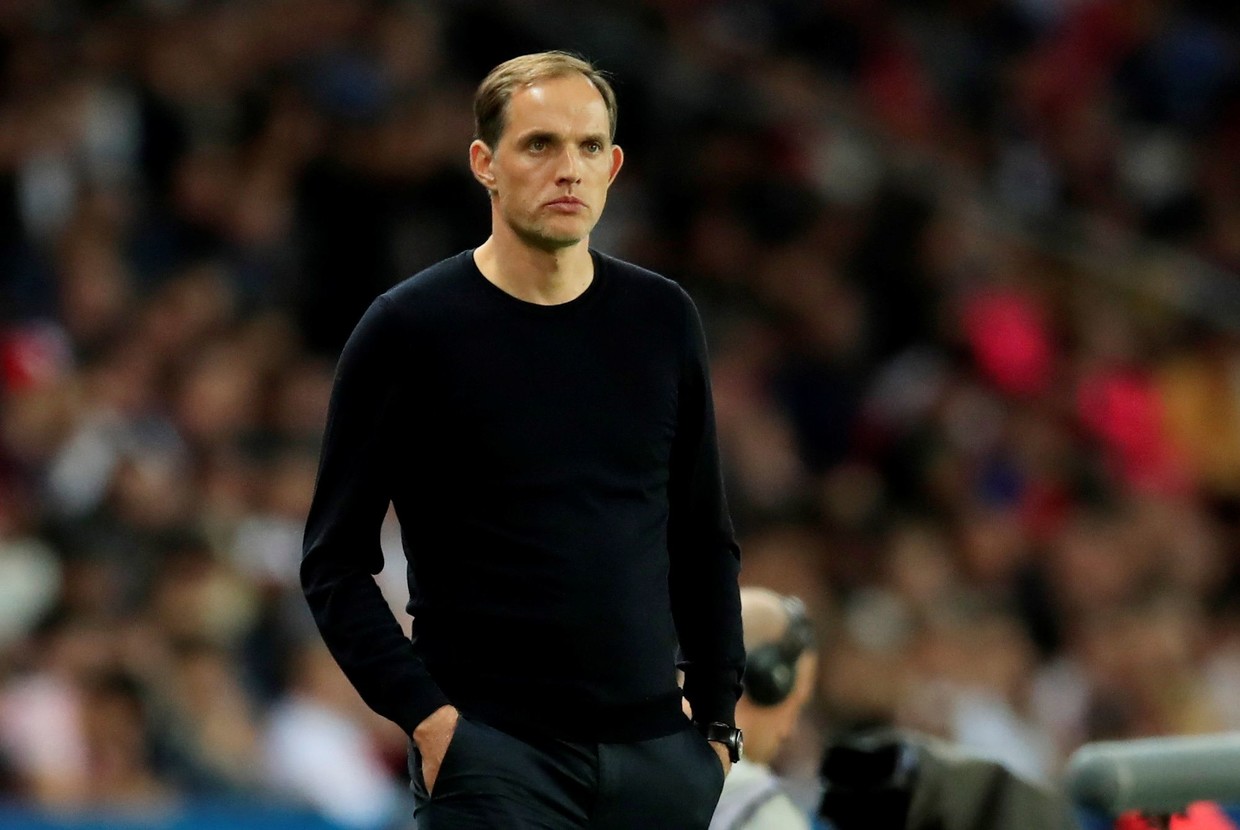 PSG, if anything, appear to be trying too hard to insert themselves into the conversation on Europe's best teams.
The huge transfer fees aside, they have set about attempting to become world's most fashionable sports brand by gimmicks such as donning Nike 'Air Jordan' kits for their Champions League games.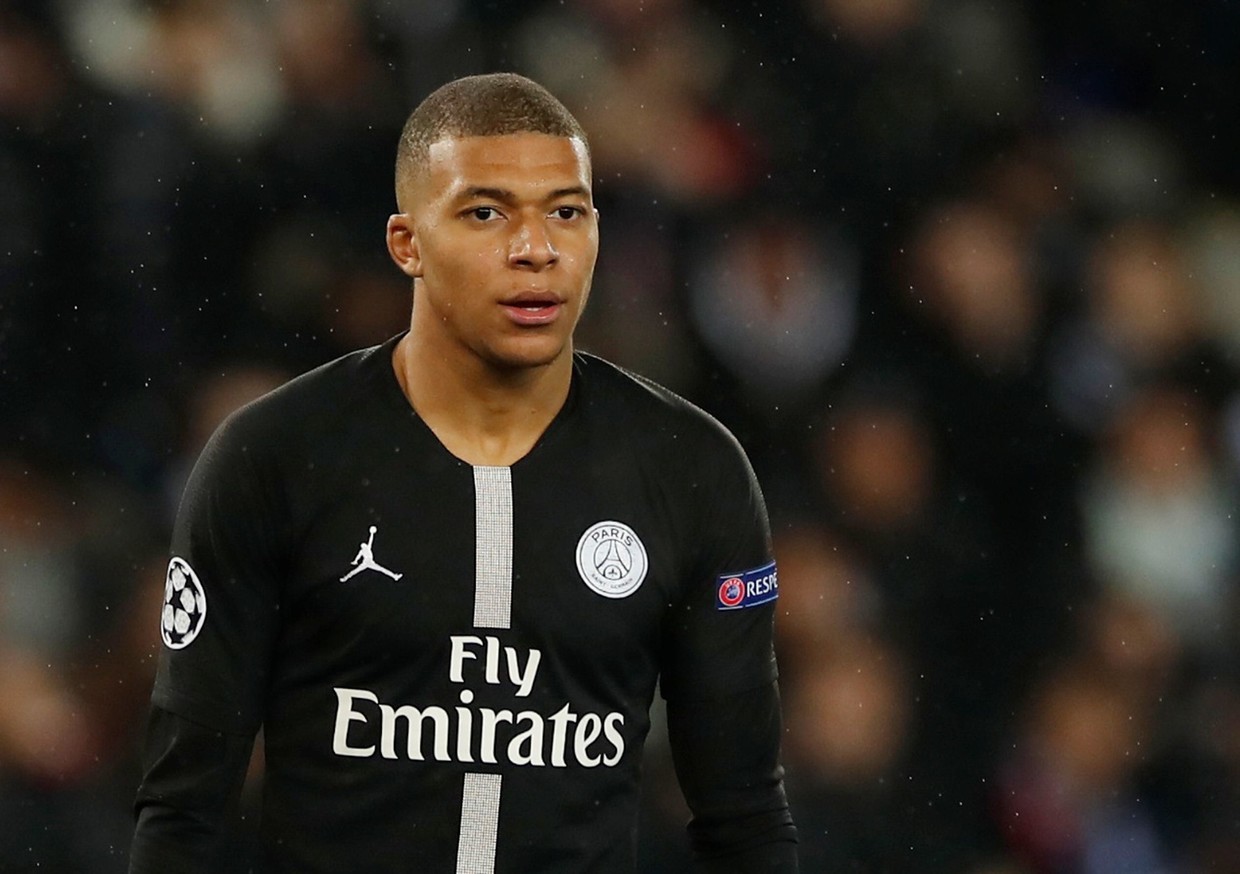 That flashiness has backfired when they failed to deliver; it feels artificial, and leaves them open to accusations of distractions when what they really need is more of a joined-up strategy on the pitch.
It's hard to say that Guardiola's and Tuchel's teams are failures, given the fabulous, free-flowing football they play – especially in the Spaniard's case at Man City, where his team are hailed as among the best ever to play the game in English football.
But one suspects that what the clubs' respective owners really crave is not just domestic glory, but that next step to being kings of Europe.
And for that, they will likely need even more money, but perhaps even more importantly, they will need no shortage of patience.
By Liam Tyler