FIFA boss keen on 48-team World Cup for Qatar 2022 – but what are the problems?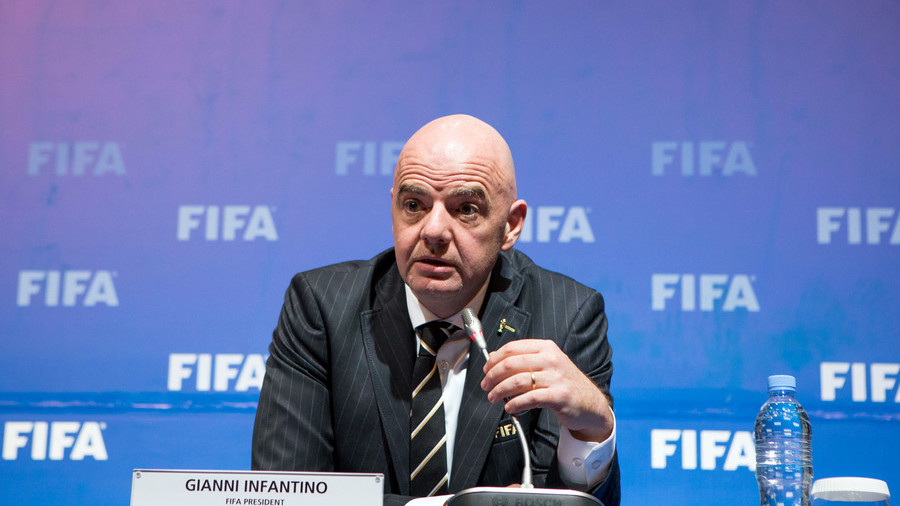 FIFA chief Gianni Infantino has said that a 48-team World Cup at Qatar 2022 is "feasible," which would introduce the format four years early. But the idea has met with resistance in some quarters – so what would the issues be?
The FIFA Council voted unanimously in January 2017 to expand the World Cup from 32 to 48 teams, effective from the 2026 edition of the tournament, which has since been awarded to the joint bid from the US, Canada and Mexico.
But speculation has continued to rumble that the expanded format could be brought forward to the Qatar edition in 2022.
Infantino made a further suggestion of intent when speaking at the Asian Football Confederation's annual congress in Kuala Lumpur on Wednesday.
"We have decided... to increase the number of teams participating in the World Cup final tournaments from 32 to 48. It will happen in 2026. Will it happen in 2022?" the FIFA chief said, adding: "You know me. It is possible. It is possible. Why not?"
"It is possible. It is feasible. We are discussing with our Qatari friends. We are discussing with many other friends in the region. We hope we have it happen. We always have to try," he added.
Despite Infantino's apparent enthusiasm for the idea, there are concerns that bringing the expanded format forward could pose numerous problems.
RT Sport looks at the issues.
WHAT DOES A 48-TEAM WORLD CUP FORMAT LOOK LIKE?
Under the new 48-team format for the 2026 World Cup, 16 teams will be added to the competition.
The teams will be divided into 16 groups of three, with teams playing each other once before the top two from each group progress to a round-of-32 knockout stage.
The format means an increase in the overall number of games from 64 to 80, although the World Cup winners would still play seven games in total – as at present.
READ MORE: North America bid wins FIFA World Cup 2026 hosting rights
The breakdown of nations at the World Cup would see an increase from each continental federation, which is why the idea is said to be favored by "smaller" confederations, as they would gain more representation.
The expanded event would also see an estimated revenue boost of at least $1 billion for FIFA.
QATAR QUANDARY
While FIFA would seek Qatari approval before making a firm decision on introducing a 48-team tournament four years early, there already appears to be numerous barriers to the idea.
For the 2026 World Cup, space is not an issue, as the tournament will be played in 16 cities spread across three countries, meaning more than enough room to absorb the large influx of fans.
But Qatar will be the smallest country by area ever to have hosted a World Cup.
Assuming a 32-team format, it will see 64 games take place at eight stadiums which will be no more than an hour's journey apart. Adding 16 games to that could put an even bigger strain on resources and infrastructure.
The tiny Gulf state will also have to deal with an influx of foreign fans likely to be in the hundreds of thousands – which could become even more, should 16 more teams be added.
READ MORE: Migrant workers in Qatar World Cup city 'owed thousands of dollars in wages'
There is also the issue of the schedule. Due to the intense Qatari summer, the tournament has already been moved to a winter timetable, from November 21 to December 18.
That is a 28-day schedule that has attempted to appease many club teams worried about the disruption to domestic league calendar. Tinkering with that to accommodate extra fixtures would seem out of the question.
SHARING THE LOAD
Should the 2022 World Cup be expanded to 48 teams then there are suggestions that fellow Gulf states would be called on to co-host along with Qatar, with Kuwait touted as a possible venue.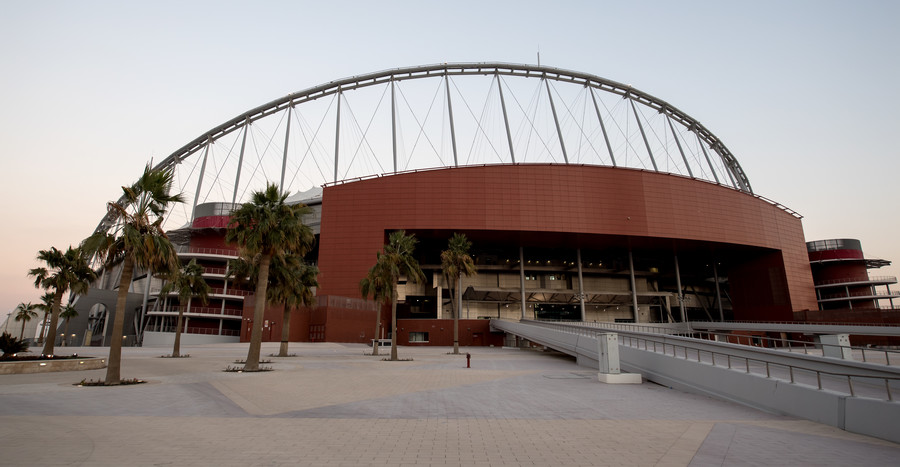 That could be a sensitive issue for the Qataris, who would be keen to avoid losing face amid fractious ties with fellow Arab states such as regional giants Saudi Arabia, who were among the states to impose a blockade on Qatar over alleged sponsorship to terrorism.
READ MORE: FIFA: No Saudi govt funding for new tournaments
Regional rivals would surely delight in seeing Qatar have to share its moment in the World Cup spotlight.
WHEN SHOULD WE EXPECT A DECISION?
Qatari officials are currently looking at the feasibility of an expanded tournament, and are set to provide a response in the first quarter of 2019 before qualifying for the tournament begins.
While Infantino has said Qatar will ultimately have a veto on any final decision, his latest comments appear to have set out the FIFA chief's stall in the debate.
You can share this story on social media: