FIFA: No Saudi govt funding for new tournaments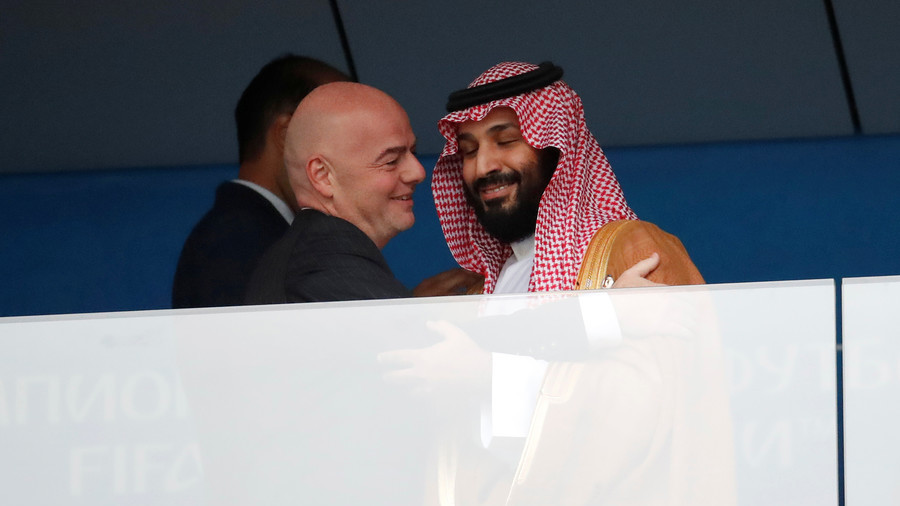 FIFA says funds for planned new tournaments will not come from Saudi government sources, amid increased scrutiny of the kingdom over the murder of journalist Jamal Khashoggi at its consulate in Istanbul, Turkey.
World football's governing body is seeking to raise funds for two new tournaments, including a controversial expanded Club World Cup, with speculation that the money could come from Saudi state sources.
FIFA made an apparent attempt to assuage concerns as its council meets on Thursday and Friday in Kigali, Rwanda, issuing a statement to members on funding that was seen by the AP.
"FIFA would not enter into a joint venture for this purpose [to fund new tournaments], whether directly or indirectly, with sovereign wealth funds of individual states," the document stated.
Saudi Arabia has come under widespread condemnation over the death of journalist Khashoggi, with accusations that the nation's powerful crown prince, Mohammed bin Salman, was behind the brutal killing earlier in October. The Saudi leadership has strongly denied those claims, blaming rogue factions for the murder.
READ MORE: Saudi crown prince calls Khashoggi killing case 'painful' in first remarks since admitting death
The Saudis had been strongly linked to the funding of FIFA's planned new events with reports building since the organization's chief, Gianni Infantino, met with King Salman and the crown prince earlier this year.
When asked at a media event in June about whether the Saudis were funding the plans for new tournaments, Infantino had said: "whoever invests in sport generally I think is welcome provided we do the things in an appropriate way."
FIFA is facing a tough battle over its plans, in particular for the revamped Club World Cup due to begin in 2021.
The current tournament is played every December but attracts relatively little attention, particularly in comparison to the riches of UEFA's Champions League.
FIFA is seeking to expand the tournament from the current seven teams to around 24, and will hold it during the summer in place of the Confederations Cup either annually or every four years.
READ MORE: Sale must go on: Trudeau sticks to $12bn arms deal with Saudis despite Khashoggi killing
UEFA chiefs are set to vote against the plan, as they see it as detracting from the Champions League.
FIFA could also launch a new global Nations League, modelled on the recently introduced UEFA version which has largely been deemed a success.
Under the format, friendly internationals are replaced with league groupings based on relative positions in the international rankings. FIFA will vote in Rwanda on whether to introduce the format from 2022.
FIFA says the new tournaments will generate an extra $25 billion in revenue.