Russian athletes strip off to reveal 'natural truth' of life in sport (VIDEO)
Russian sports stars have stripped off for a special social project named "Natural Truth", which is aimed at inspiring people to overcome problems by telling stories of professional athletes and the ordeals they have faced.
READ MORE: 'They are almost naked': Beach handball players' bikini outfits deemed 'too revealing' (PHOTOS)
Created in cooperation with the Russian Olympic Committee (ROC) and international corporation Siberian Wellness, the project united Russian champions across various sports who detailed their challenging road to the top.
World and Olympic medalists revealed the "naked truth" of professional sport by telling stories of overcoming injuries and achieving their goals against the odds.
1. Anna Sidorova (curling)
Curling star Anna Sidorova, a European champion and world silver medalist, named missing the 2018 Olympic in South Korea as the lowest moment of her career.
The skip of the national team led her squad to the final of the 2017 World Championship, winning the first medals for Russia at a major curling event.
READ MORE: 'The only thing better than figure skating is sex' – Russian 'striptease' star Tuktamysheva (VIDEO)
However, her dreams of standing on the Olympic podium were not meant to be, as Sidorova's team lost a pre-Olympic test event to their rivals, allowing them to represent Russia at the Olympics.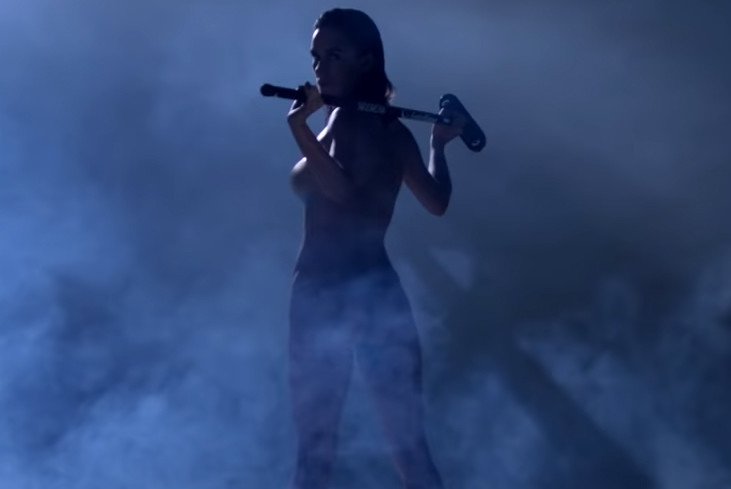 "We realized that we are so close to make our Olympic dream come true. We should have competed there, but we didn't go there. And it was the most difficult moment of my career," Sidorova said while posing naked in the video.
"There is a 45m ice line in curling and you need to make a precise shot calculating every centimeter. Everything can happen. Sometimes you have hand and spine crumps, you can be out of breath, but you need to relax make a good shot."
2. Anna Prugova (ice hockey)
Two-time world medalist Anna Prugova revealed she had to fight for her right to play ice hockey, dismantling stereotypes that the sport is for men only.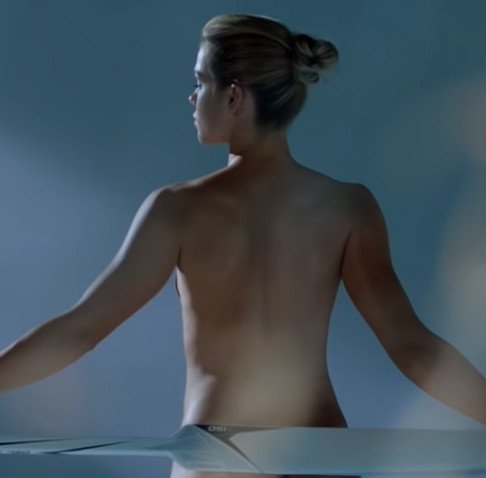 "At the age of 11 I was walking past a men's dressing room when I heard. 'Come on, it's a girl. Look at her, she's a goalkeeper. What can she do? Can she play hockey?' It really hurt me and I told myself that at any cost I will play at the same high level as they do," the player said.
3. Anastasia Voynova (cycling)
The 2016 Olympic silver medalist talked about high-level achievements in sport and doping scandals, adding that the notorious Lance Armstrong case had particularly affected her.
"Lance Armstrong was my childhood idol," Voynova said. "I think he was a role model for all the young cyclists. I really believed he was a person who managed to succeed in his profession. I can't say I was disappointed (by the doping scandal), I just had to admit that the image I created was dispelled."
4. Valeria Koblova (freestyle wrestling)
Olympic runner up Valeria Koblova confessed that a serious knee injury she received at the 2017 World Championship had fully changed her perception of life.
"This injury helped me to become humble," Koblova said. "There was no sense of guilt, I just accepted the problem and started to rethink my life, what I did wrong, what I was focused on. I started to appreciate the time I have. My character changed a lot, I became more concentrated and didn't waste my time on trifles."
READ MORE: Russian ice hockey team accused of sexism over semi-naked pic of presenter on injury table (PHOTOS)
Despite going through a difficult recovery process, Koblova has set her sights on returning to professional sport and representing Russia at the 2020 Olympics in Tokyo, Japan.
You can share this story on social media: