'The only thing better than figure skating is sex' – Russian 'striptease' star Tuktamysheva (VIDEO)
Russian figure skating star Elizaveta Tuktamysheva has delighted fans with her racy routines so far this season, but she's revealed the one thing that for her can beat the highs of performing on the ice.
Speaking exclusively to RT, the 21-year-old former world and European champion opened up about her famous 'striptease' exhibition dance and the newfound attention and popularity it has brought her - including some controversial tweets that have got social media tongues wagging.
Tuktamysheva set pulses racing when she won the Skate Canada Grand Prix earlier this season, producing a brilliant performance to seal first before pulling off a gala routine which garnered even more attention.
The performance saw the skater strip off to her bra to the tune of Britney Spears' 'Toxic' – which Tuktamysheva says brought new life to the "conservative" world of figure skating.
READ MORE: 'My boyfriend liked it!' Russian figure skater Tuktamysheva on racy Canada GP dance
"It was a breath of fresh air in figure skating because nobody stripped on the ice before me. I see nothing bad in this exhibition dance, on the contrary I think it was a great idea.
"The emphasis in this performance is not focused on showing my lingerie, we wanted to concentrate on my top. In show business much more provocative performances are allowed. I understand that figure skating is a conservative sport, we just wanted to make it a little bit hot (eccentric)."
The figure skater says it was actually her coach's idea to strip off her jacket during the revealing routine.
"Yes, it was Alexei Mishin's idea. He is a really wise and prudent coach who keeps pace with the times. He knows quite well what the crowd wants.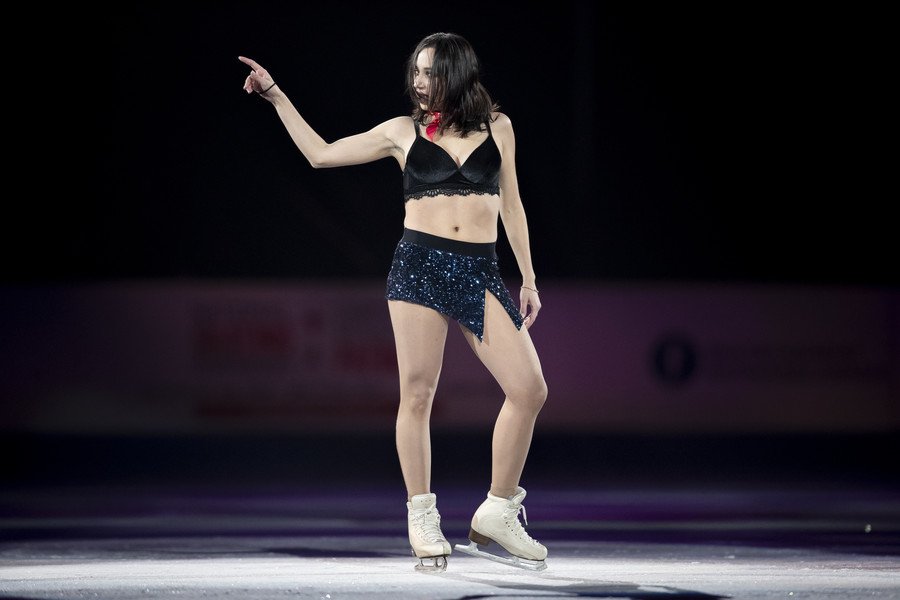 "We just wanted to perform 'Toxic'. He suggested that I take off the jacket during my performance, and foreign fans were crazy about it."
Tuktamysheva has now earned social media celebrity to go with her figure-skating fame, prompting increased scrutiny over her Twitter posts.
That was evidenced by the reaction when she joked that she would "kick the ass" of US President Donald Trump.
READ MORE: Russian figure-skating 'Empress' says she wants to 'kick Trump's ass' on Twitter & on ice
"Of course I knew that my comments would trigger emotional reactions, but I didn't think about it. It was a mere joke and I just wanted to see how people would react to such kind of remarks. Trump is a bright political figure and I think the joke was quite funny," she said of the ensuing media frenzy, especially in the Russian press.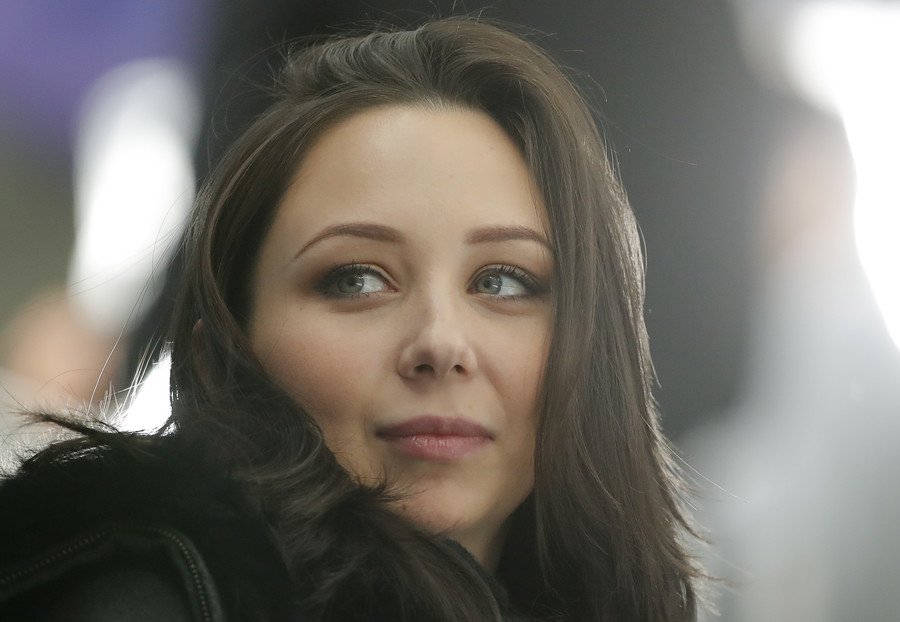 The 2015 world and European champion finished first and third respectively at two Grand Prix stages so far this season, and is well aware that her remarkable renaissance has sent her social media following rocketing.
"Twenty-five thousand people have started to follow me on Instagram over the past month as well as several thousand on Twitter," she said.
"It's cool. I'm paying a lot of attention to my social media accounts to make my fans feel that I'm not an unreachable star. I want them to know they can communicate with me," Tuktamysheva said, adding that she largely ignores the haters.
"Yes, I receive many negative comments, especially from women who ask me to put on clothes. I don't reply to these messages. Some people just like to criticize others," she says with a sagacity that belies her age.
READ MORE: Russian 'Empress' Tuktamysheva seals spot in figure skating Grand Prix Final (PHOTOS)
Tuktamysheva's openness was made clear by her response when asked to complete the phrase: "The only thing better than figure skating is…"
"Sex," the skater replied without hesitation, before bursting into laughter.
She is clearly enjoying life and her resurgence in the sport she loves, which has been confirmed by her securing a place in the Grand Prix series final in Canada in December. There is plenty more to watch out for from the charismatic 21-year-old – on and off the ice.
You can share this story on social media: