Russian figure skating star's 'striptease' routine nearly became REAL STRIPTEASE during performance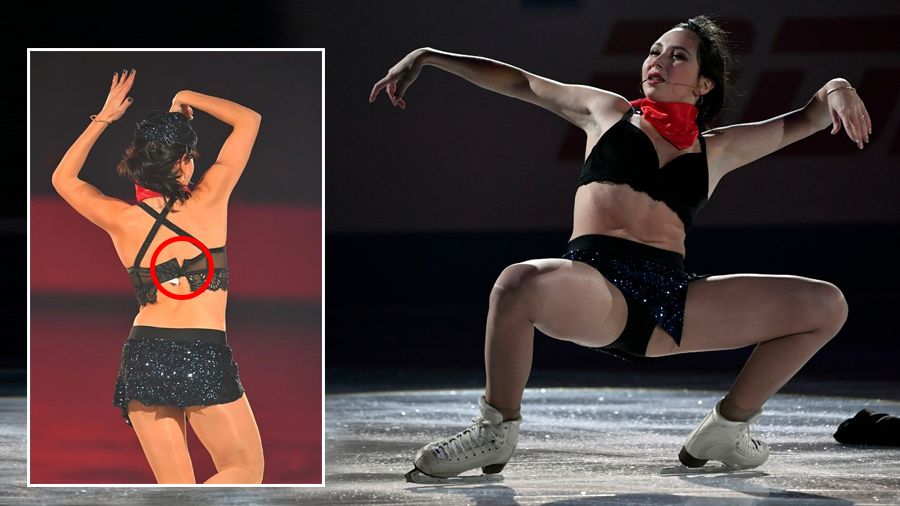 Russian figure skating star Elizaveta Tuktamysheva narrowly avoided a wardrobe malfunction during her racy exhibition performance in Japan as her bra became unhooked and was left hanging by a single clip, an image has revealed.
Fortunately for the 2015 world champion the single hook on her bra stood steadfastly unclasped, saving the skater from exposing her chest during her 'striptease' routine during the gala performance.
READ MORE: Russian figure-skating 'Empress' says she wants to 'kick Trump's ass' on Twitter & on ice
A picture of the potentially embarrassing moment was posted on Tuktamysheva's Twitter page by an eagle-eyed Japanese fan, who noticed that her revealing dance could have been even more eye-catching.
"I'll never let go, Liza. I'll never Let go," the fan captioned Tuktamysheva's picture, apparently 'quoting' the valiant bra clip.
The 21-year-old laughed off the delicate situation in typical fashion, saying she was happy the bra had held firm.
Tuktamysheva stole the show at two Grand Prix events in Canada and Japan by delivering the provocative dance in her exhibition program.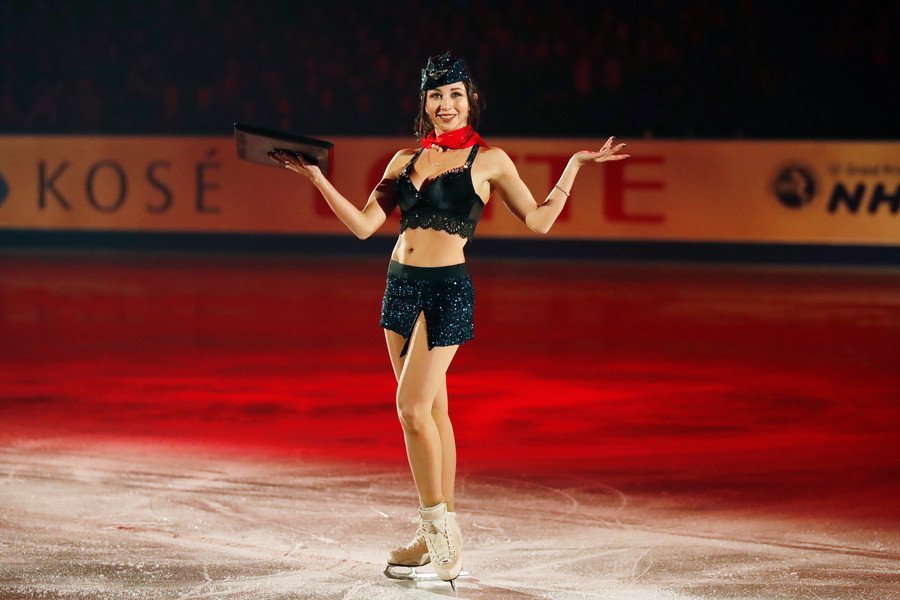 Skating to the tune of Britney Spears's 'Toxic', the Russian skater stripped off her flight attendant jacket, showing off her black lingerie and sending the crowd – and many watching around the world – into meltdown.
READ MORE: 'My boyfriend liked it!' Russian figure skater Tuktamysheva on racy Canada GP dance
Tuktamysheva will likely repeat her racy performance at the Grand Prix final in Vancouver, Canada, after she booked a spot in the year-ending event after finishing first and third at the Skate Canada and NHK trophy stages respectively.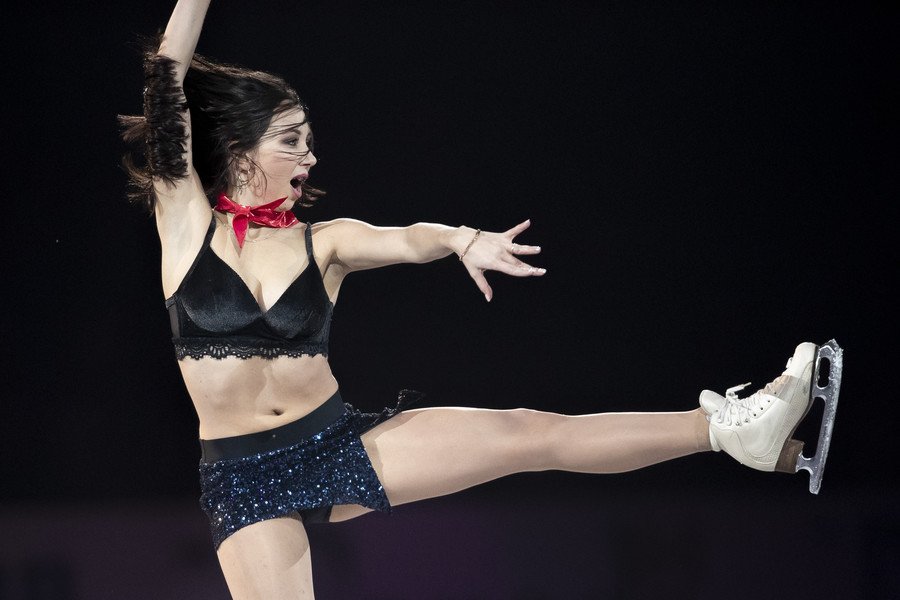 The most memorable figure skating costume mishap took place at the 2018 Olympics in South Korea, when a clasp of the French ice-dancer, Gabriella Papadakis, came off, exposing her left breast.
You can share this story on social media: