'She's bringing new fans to the sport': Reaction to Tuktamysheva's provocative dance at Canada GP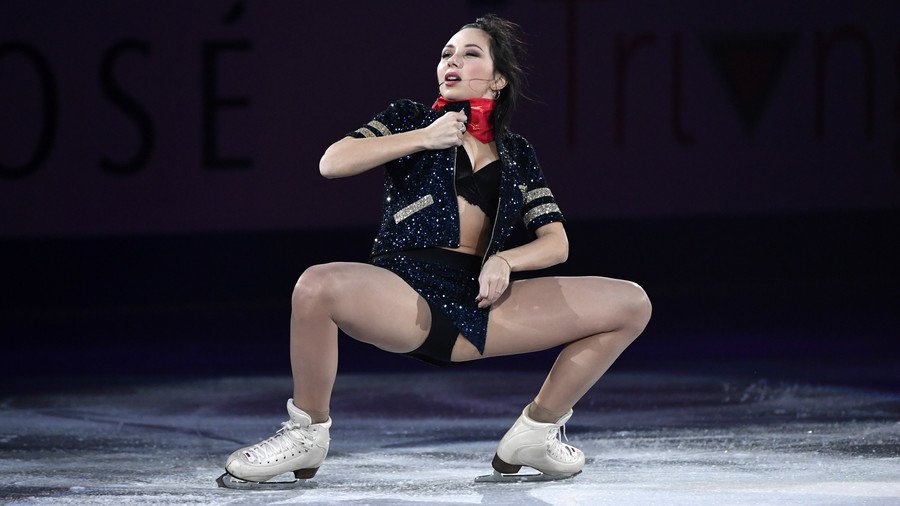 The exhibition program performed by Russian figure skater Elizaveta Tuktamysheva at the Skate Canada Grand Prix on Sunday will more than likely spread her popularity, even among those who have never heard of the sport before.
Tuktamysheva, 21, built on her stunning short program performance by taking third in the free skating, which was enough to hand her overall victory in Laval, Quebec with 203.32 points.
READ MORE: Tuktamysheva upstages Medvedeva, clinches stunning Canada Grand Prix win
But it was her exhibition gala program on Sunday that could spread her popularity far beyond the sport. With the world celebrating the 20th anniversary of Britney Spears' debut 'Baby One More Time' single last week, Tuktamysheva decided to pay tribute to another iconic song of the former pop princess. The 21-year-old Russian's exhibition gala program featured a more recent but still 15-year-old tune, 'Toxic'. All eyes were on her and, as it turns out, not only those of figure skating fans.
By the way, if you're wondering what her free program looked like… Well, wonder no more! Here is the tape of the whole thing!
You can share this story on social media: