'They are almost naked': Beach handball players' bikini outfits deemed 'too revealing' (PHOTOS)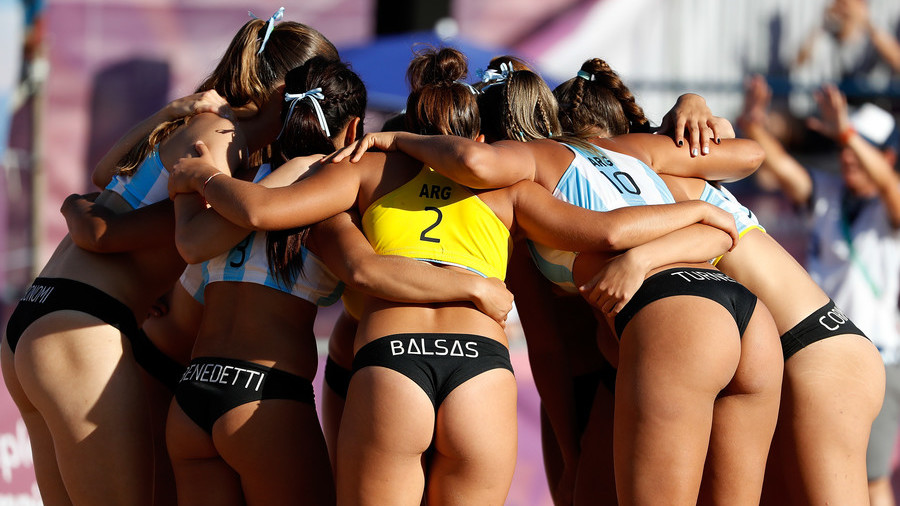 Female beach handball players competing at the Youth Olympics in Argentina have sparked a heated debate over bikini outfits they are wearing for matches in accordance with the International Handball Federation (IHF) rules.
READ MORE: 'I spent 10 yrs in the gym, I'll never hide my body' – Ice hockey presenter on 'sexism row' (VIDEO)
Tight fitting tops and skimpy bikini bottoms have been deemed too revealing by fans who also claimed that the players, who are aged no older than 18, are the victims of sexual exploitation.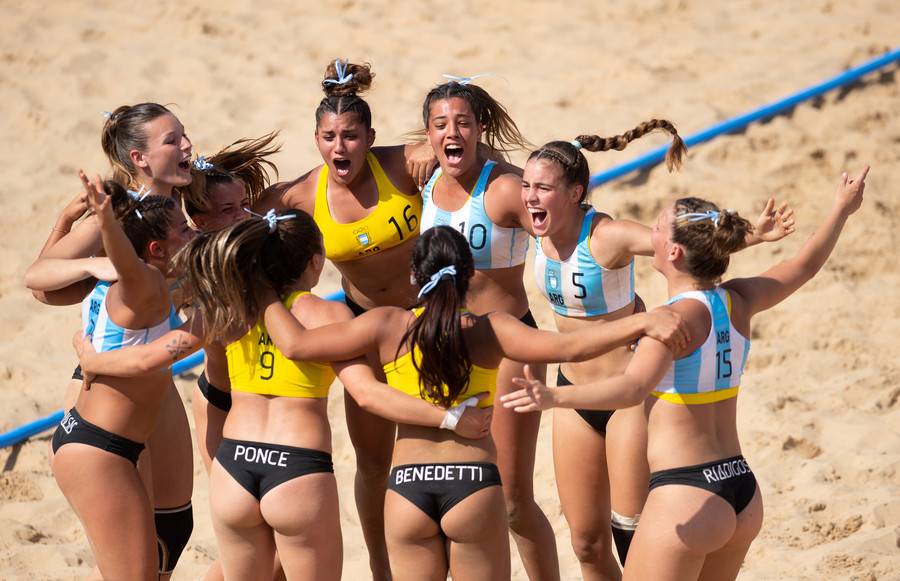 "The female handball players are competing in bikinis (wide but bikinis). They are exploited. I just want to make it clear men are watching their bottoms," one Twitter user wrote.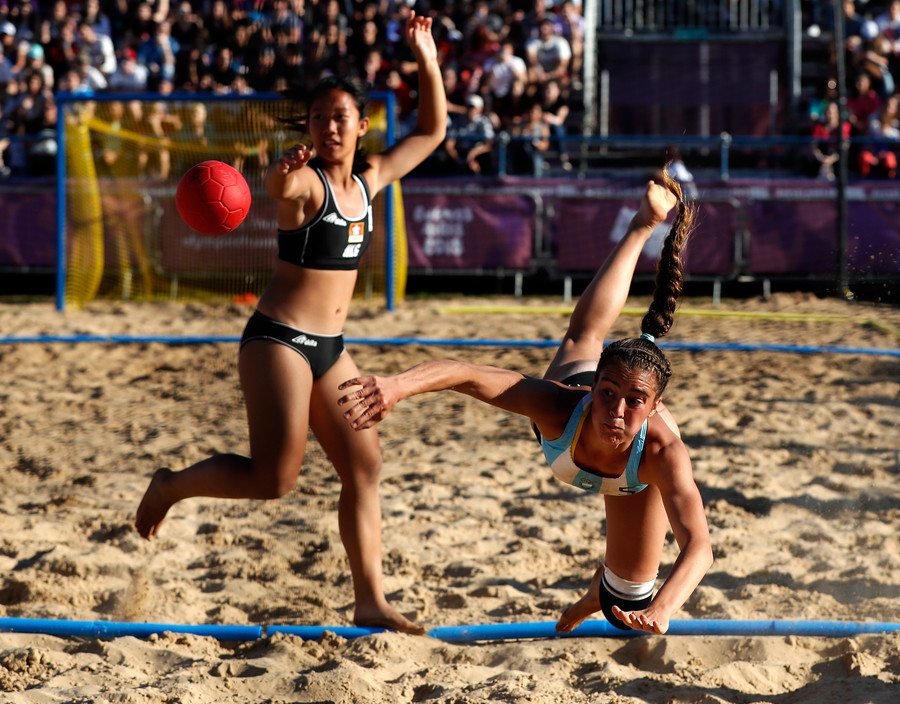 According to the IHF equipment regulations beach handball male players are obliged to wear tank top and shorts which "can be longer but must remain 10 cm above the kneecap," while female players are required to put on tops and bikini bottoms.
"Women athletes must wear bikini bottoms that are in accordance with the enclosed graph, with a close fit and cut on an upward angle toward the top of the leg. The side width must be of a maximum of 10 cm," official IHF rules state.
Some handball supporters expressed their disappointment on social media over the IHF's regulations, claiming the body had implemented unjustified dress-code differences between men and women.
They complained the players perform "almost naked" in order to comply with the IHF's regulations, while men adhere to a more modest code of dress.
READ MORE: Norwegian handball star Nora Mork returns to national team after nude pictures scandal
"I'm watching the beach handball at the Youth Olympic games. I wonder why women have to play in bikinis while men play with shorts and tank tops ??" one user wrote.
How can i have missed this variant. Never heard of beach handball!

— Cubansport (@cubansport) October 12, 2018
Others hailed the IHF's ruling saying that the revealing outfits made them fans of the sport; "OMG beach handball. I'm going crazy," one fan wrote. "I declare myself a fan of beach handball," another user said.
You can share this story on social media: