Norwegian handball star Nora Mork returns to national team after nude pictures scandal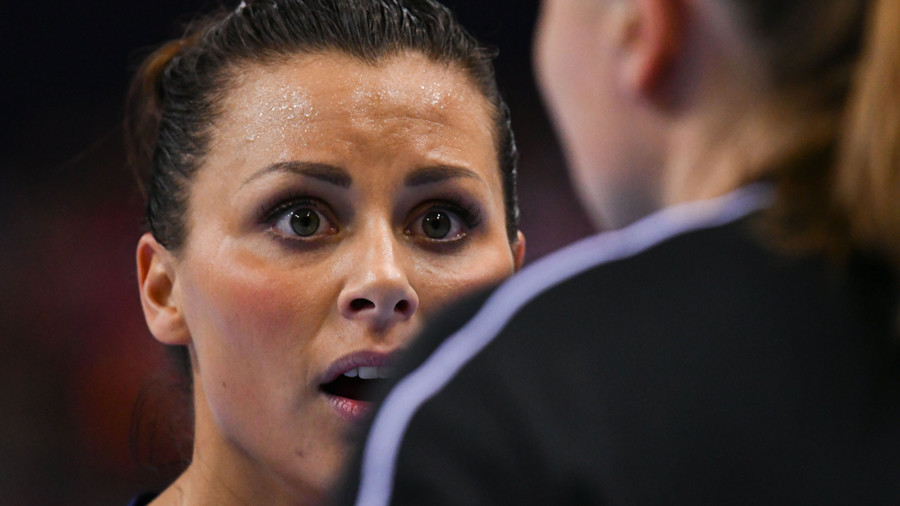 Nora Mork has agreed to return to the Norway national handball team following a scandal in which she claimed her male counterparts stole and shared nude pictures of her.
In January, the Olympic bronze medalist was involved in a row after her phone was hacked and intimate pictures stolen. The 26-year-old accused members of the Norwegian men's squad of circulating the images.
The male players denied any involvement in sharing the pictures, insisting they immediately deleted them after the photos were sent to their phones.
"It was very important for me to tell her that the whole team was on her side and supported her," Norway men's handball captain Bjarte Myrhol told the Sun. "She was probably depressed then and still is, but we thought it necessary for her to know that we did not share the photos or laugh at her."
Mork also condemned the Norwegian Handball Federation for failing to handle the scandal, which prompting her to make the story public.
"I ask for understanding, I have not been able to control the times," she said. "I am a prisoner of men from the top of the sport who have not helped. They are the ones who do not want to give me a public apology and have forced me to bring it to light."
In the wake of the scandal, the 2015 world champion refused to play for the national team, but later ended her boycott after Norwegian Handball President Kare Geir Lio assured her they would implement new measures to support and protect the player.
READ MORE: Norwegian Olympians found with alarming stash of asthma drugs in PyeongChang
"We have agreed to put new measures in place to deal with this kind of situation and Nora thinks the measures are sufficient," Lio said. "Nora says she wants to continue to play for the national team and we are absolutely delighted."
Norway's women took silver at last year's handball world championship, where Mork netted 66 goals to become the tournament's top scorer.