'You have to respect the game': French Open bosses ban Serena Williams' skin-tight catsuit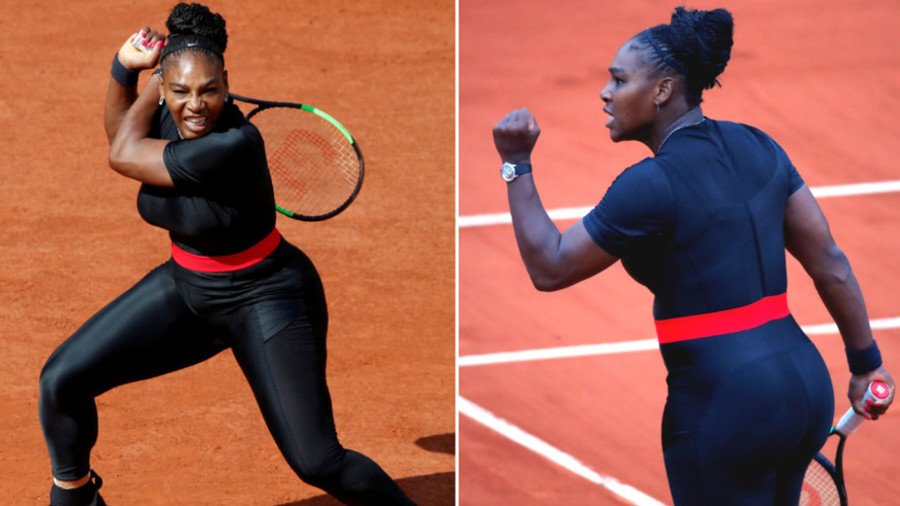 French Tennis Federation President Bernard Giudicelli says next year's French Open at Roland Garros tournament will toughen up its dress code – prohibiting form-fitting catsuits such as those Serena Williams donned this year.
READ MORE: 'Like a queen from Wakanda': Serena Williams says 'superhero' catsuit helped her to victory
In an interview with Tennis Magazine, Giudicelli emphasized that eye-catching, figure-hugging outfits will no longer be allowed at the second Grand Slam tournament of the year.
"I believe we have sometimes gone too far," he said. "Serena's outfit this year, for example, would no longer be accepted. You have to respect the game and the place."
This year the 23-time Grand Slam winner wore a Nike-designed full-length black suit which was aimed to prevent blood clots, a major health issue which Williams suffered from after giving birth to her daughter last autumn.
READ MORE: Net worth: Tennis players smash rival sports in Forbes list of highest-paid female athletes
The 36-year-old player also confessed that the black catsuit made her feel like a warrior princess from Black Panther, a movie which was released in February. Williams was named the highest-paid female athlete by Forbes in its annual report on Tuesday. The US tennis star earned just $62,000 in prize money between June 2017 and June 2018, but added a whopping $18.1 million through endorsements.
You can share this story on social media: