'At least you didn't pull your shorts down': Sharapova mocks book editor on Twitter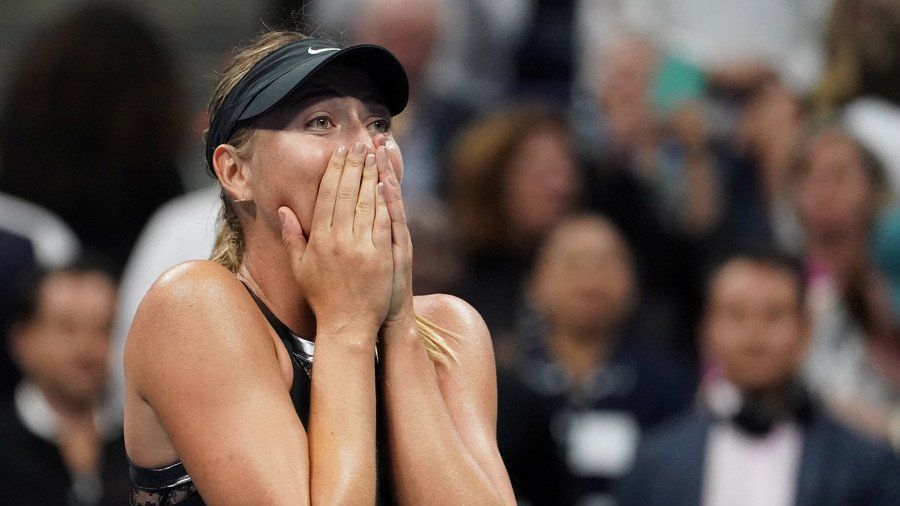 Russian tennis star Maria Sharapova has poked fun at a Penguin UK Books Editor Tig Wallace – who asked her to sign an autograph at Grand Central Station in New York where she presented her premium candy line on Tuesday.
The five-time Grand Slam winner staged the event in celebration of her new exclusive deal with the Hudson Group which will sell candy brand Sugarpova at its Hudson and Hudson News stores across the US.
READ MORE: Interstellar tennis: Astronauts play historic doubles match in space (PHOTOS/VIDEO)
The 31-year-old player held an autograph session and took pictures with fans who were also offered a taste of Sharapova's delicious candies. One of the fans attending the event was Wallace who posted a funny picture of him clumsily pulling his shorts while asking Sharapova for an autograph.
"So you go to Hudson News for a bottle of water and leave with a photo of @MariaSharapova," he wrote on his Twitter. "You try to play it cool, but you're actually trying to explain how you're a @PenguinUKBooks editor but didn't work on her book, while hiking up your shorts like a DORK."
"At least you didn't pull your shorts down," the tennis star replied, sharing Wallace's post on her Twitter page.
This week Sharapova was named among top five highest-paid female athletes in a newly-released report by Forbes. The Russian player earned more than $10 million over the past year with $9.5 million coming from endorsements.
You can share this story on social media: