Interstellar tennis: Astronauts play historic doubles match in space (PHOTOS/VIDEOS)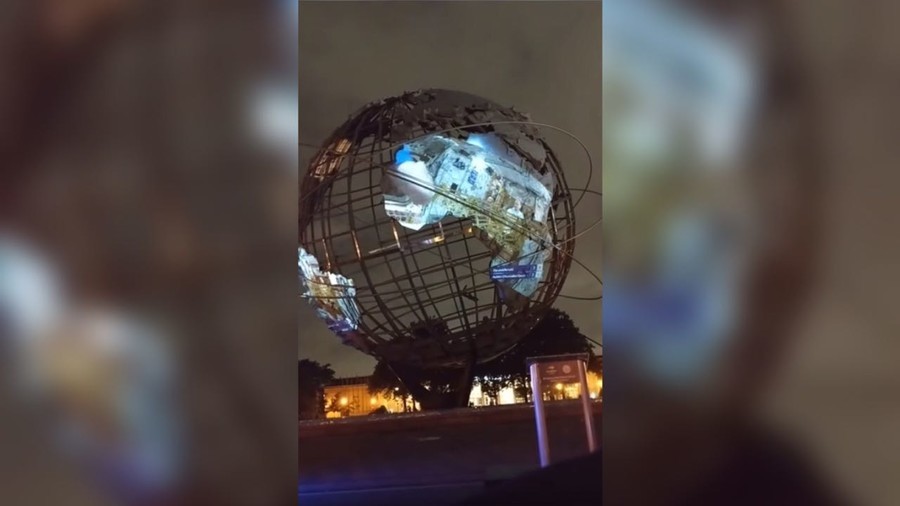 Astronauts in the International Space Station (ISS) have played the first-ever tennis match in space proving that lack of gravity is not a serious problem if you have a killer serve.
READ MORE: Net worth: Tennis players smash rival sports in Forbes list of highest-paid female athletes
In partnership with the US Open, Commander Andrew "Drew" Feustel and his crewmates - flight engineers Serena Aunun-Chancellor, Ricky Arnold and Alexander Gerst - participated in the first 'space doubles' match which was broadcast to earth with help of 3D projections.
Astronauts used smaller rackets to hit the ball over the net which was floating in the middle of the makeshift court on the ISS. The rules were changed slightly, due to the absence of gravity, allowing players to hit balls off the floor and the roof and well as under the net.
"The fact that we don't have gravity is hard," said Feustel before the match.
"Balls won't bounce, and gravity has no effect. To me, it's going to seem like that old game Pong, where you hit the ball and the ball just goes straight; it doesn't bounce on anything."
The game was projected onto a globe-shaped sculpture located in Flushing Meadows Park in Queens, New York which will host the fourth and final Grand Slam tournament of the year – the US Open.
Prior to the game, Feustel talked to the 2009 US Open winner Juan Martín del Potro who gave him a few tips regarding the match.
According to US Open organizers, the idea of staging the interstellar match was aimed at inspiring young tennis players to break limits and "reach for the stars."
You can share this story on social media: