Neymar skipped Ballon d'Or ceremony to stream VIDEO GAMES online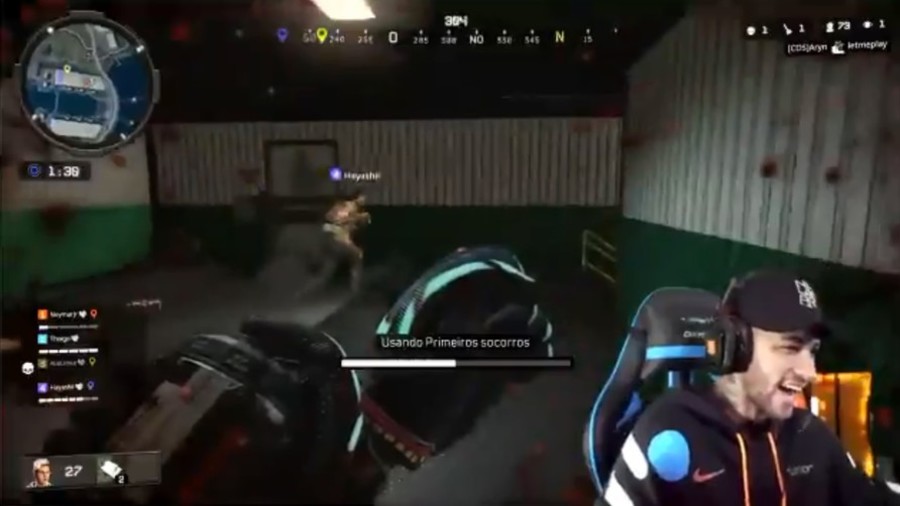 Neymar wasn't present to see Luka Modric's Ballon d'Or win in Paris' Le Grand Palais, which is around 30 minutes from the Brazil star's home, apparently preferring instead to stream 'Call of Duty' on video game platform Twitch.
READ MORE: Luka Modric wins Ballon d'Or, ending 10-year Ronaldo & Messi reign
To most professionals, finishing in 12th place in the annual list of the game's best players would be a career highlight. For Neymar, though, it was an excuse for a night in playing video games online.
The Paris Saint-Germain and Brazil forward, who is one of football's more controversial characters, is said to have moved from Barcelona to the French capital with the intention of stepping out of Lionel Messi's shadow to pursue football's top individual honor.
Despite dominating domestically, PSG failed to impress in the Champions League and were eliminated in the Round of 16 by Neymar's former Catalan teammates.
Brazil, who featured Neymar as their creative focal point, also under-performed in the 2018 FIFA World Cup in Russia last summer and were eliminated by Belgium in the Quarter Finals. Brazilian forward was also heavily criticized during the tournament for perceived 'play-acting', or diving.
The factors described above help explain Neymar's calamitous fall to the 12th spot after finishing in 3rd a year ago but, either way, the player wasn't intent on dwelling on it - instead, he opted to play 'CoD' with his club-mates Thiago Silva and Marquinhos.
Several prominent football teams across the globe, including Paris Saint-Germain, are jumping aboard the 'e-Sports' trend which sees them 'purchase' professional video game players to compete against similar players representing other clubs.
READ MORE: Outrage as 1st-ever Women's Ballon d'Or winner asked to TWERK onstage by awards host
Judging by Neymar's performance of 'Call of Duty' on Monday, he won't be leaving his day-job any time soon.
You can share this story on social media: