Muay Thai legend dies after brutal KO in WBC title fight (VIDEO)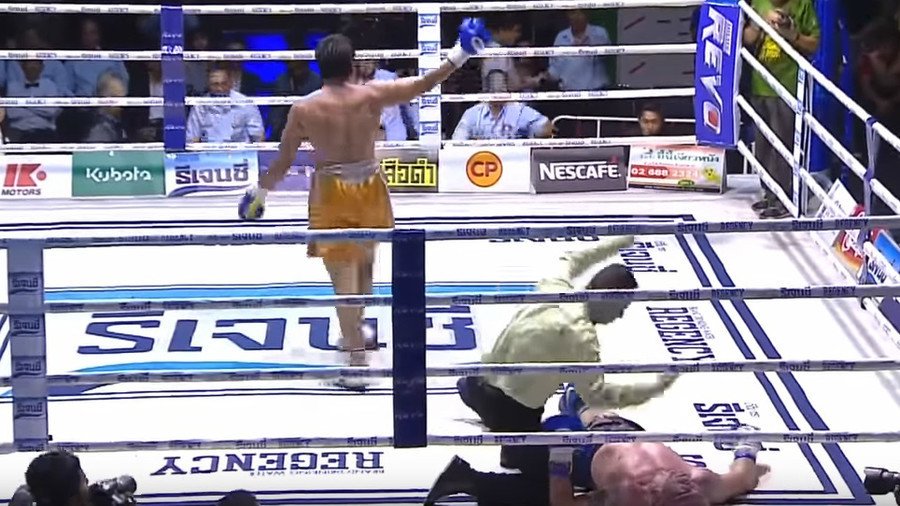 Veteran Italian fighter Christian Daghio has tragically died after spending a week in a coma in a Bangkok hospital following a brutal knockout in his title bout against Don Parueang on October 26.
In closing stages of the 12-round bout for the WBC Asian Council title Daghio, 49, was knocked down, but managed to get up almost at the end of the count and the referee let the fight continue. Seconds later the Italian hit the canvas again – this time around unconscious – and was unable to recover.
WARNING: THIS VIDEO CONTAINS FOOTAGE THAT SOME MAY FIND DISTURBING
Despite being treated by doctors in the ring immediately and taken to hospital afterwards, he died on Friday. Daghio had over 200 professional fights and won seven world titles during his career both in boxing and Muay Thai.
Born in Capri, Italy, Daghio spent his last 20 years in Thailand, where he ran a training facility and volunteered for the Tourist Police.
"He died like he wanted" – his brother and manager Fabrizio told the Italian media.
"I have no regrets because he was like that. He wanted to fight till he was 80. The ring was his life and he died as a champion."
Daghio also had a girlfriend and a five-year-old daughter in Thailand.
You can share this story on social media: