'How do I get to my car?' Pogba trolls himself in hilarious penalty run up spoof video (VIDEO)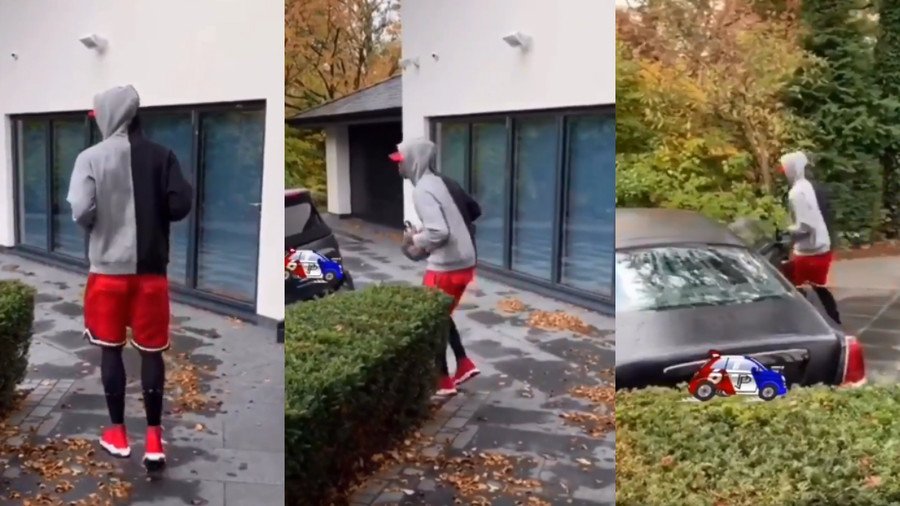 Man United midfielder Paul Pogba has trolled himself after his near-10 second penalty run up against Everton at the weekend split internet opinion and sparked countless memes and one-liners, with a clip of a run up to his car.
READ MORE: Khabib hails 'humble' Salah as Muslim 'role model'
Eagle-eyed social media users were quick to point out that Pogba's run up to put Man United 1-0 up against Everton on Sunday took longer than Usain Bolt ran his world record 100m time.
Some observers called for the basic rules of football to be changed to prevent such unorthodox approaches to taking spot kicks, and others took to social media to vent their frustrations at the bizarre run up.
The hashtag #ThingsYouCanDoDuringPogbasPenaltyRunUp has begun to trend on Twitter, which means the Twitterati's finest has been prolifically serving up one-liners as to how to make the best use of your time during the Frenchman's slow-stepping.
From Theresa May to Julen Lopetegui, no one seemed to be spared in the trolling of United's $100 million midfielder. Unsurprisingly unfazed, World Cup-winner Pogba simply posted a quick update of how he makes his way to his car - with the same torturously long run up.
Pogba's penalty helped United beat Everton 2-1 at Old Trafford, but the Red Devils still sit in a relatively lowly 8th position, with Everton just one place behind in ninth.
You can share this story on social media: